Ladies & Gents,
The time has come and my eminent relocation is underway. So now moving houses, States, schools (children
and
myself), and all that jazz. The garage (and what I need to move) must thin.
1983 Oz Land Cruiser Troop Carrier RHD
Really great condition. Not restored, but one of the best ones out there.
~215k miles on 2F w/ LPG (registered as alt. fuel)
H41 (low first gear) w/ Fairey overdrive
Full float rear, 4.10s
OME F&R
You may recognize this as Hltoppr's old Troopy and it is indeed the same. No
major
changes to the vehicle since that time, but some minor items. Honestly needed nothing at all, just the fun stuff:
Frame and component cleaning and re-paint,
Some cosmetic body sand/paint/buff.
OEM Captains 40 seats in rear with OEM-style USLC40 seat bracketry
16" Toyota "black hole" steel wheels
255/85r16s
Various 2F tune-up stuff, cleaning, full-lube, fan fluid change, et al
This has been my DD since early 2009. The quintessential round-the-world vehicle with unlimited possibilities.
Engine purrs.
Video and Audio of truck cold starting in morning.
OME Lift:
Rear and front seats: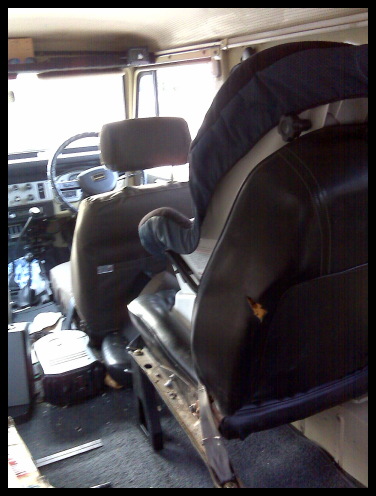 Gotta love alt. fuel:
Asking $17k. Located in Phoenix, AZ through July. I may be willing to deliver to the Denver, CO area. Please do not low-ball, I am not in foreclosure nor do I absolutely need to sell to eat (yet
, still living on many years' buildup of stored fats).
Last edited: