Sierra Expeditions
is offering Free Shipping on Nitro Gears to the lower 48 states.
Nitro Gears offers a great product line to fit many different makes and models of vehicles - Toyota, Ford, Jeep, Dodge, Chevy/GMC, and Samurai.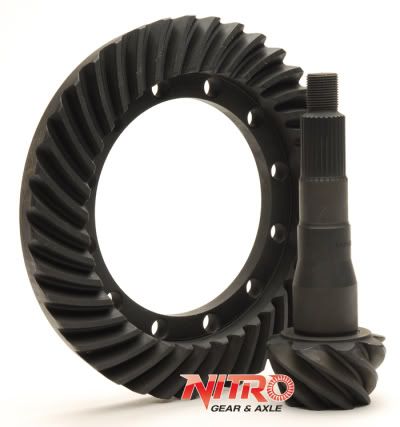 To get free shipping you must buy a Nitro ring & pinion gear set or set(s) with install kit or kit(s) (complete axle or axle(s))
To request a quote please answer the following questions:
Make, Model & Year of Rig
Do you have factory lockers or not? (front diff & rear diff) - please specify
Current gear ratio
Desired Nitro gear ratio
You can drop me a PM or email to nic(at)sierraexpeditions(dot)com - Make sure to put in your subject header "Nitro Free Shipping".
Quotes are given out Monday thur Friday. PMs received during the weekend will be stored and pricing will be given next business day (Monday).
Free Shipping offer is good until August 31st 2011.