A couple months ago I decided I wanted a different set up for my work truck. I spend a lot of time in the back country, basically in the middle of no where in Northern British Columbia Canada performing forestry work. Usually harvest system development type stuff which puts you at the end of the road so to speak. I had been running a modified hard sided pop up Chalet trailer & a GMC Turbo Diesel Crew Cab Short Box. Awesome trailer but it's a trailer and the truck was nice to drive but easy to get stuck.
Got thinking what the ideal set up for me would be. Most of the time I camp out at many of the beautiful Ministry off Forest recreation sites or various lakes or rivers but some times the areas I work in are to far a commute to such scenic camp sites and I have to camp out off of a old logging road next to the area I happen to be working at which can be tight, brushy and deactivated. So time to get a different truck & a camper.

Decided on a Toyota Tacoma Four Door Long Box 4X4. Found a nicely used one with a bunch of extra's. Had a 6" Fabtech lift, Pioneer Navi Deck, remote start, alarm, heated leather seats, chrome push bar & tube step faux rock rails, billet grill & some chrome accessories. Not a fan of the accessories but the price was right and every thing was installed at the dealership with warranty still intact. Added my Dual Band Radio, Cell Booster & Satalite Phone with the Data Link, chucked in a on board air system, tools, tire chains, recovery gear and the bumper flag (required on the resource roads) then good to go.
Looked at several types of pop up campers and eventually decided on a Phoenix Pop up camper due to the construction methods used, options available for some higher end components and the ability to order a camper the way I wanted it plus the customer service/follow up to questions was awesome. I really wanted a camper that was fairly simple but yet complex in which components I wanted and a few key features to the lay out that made it fairly challenging. At least I thought so after a quick sketch up in auto cad. Rob & Coyote RV was awesome through the whole process and understood exactly what I wanted right away and said it was easy to do. So on to the build.
Things I requested were:
• Extra insulation every where as this unit was going to see some -40 degree Celsius weather. Coyote RV added extra insulation to the floor, roof & walls. The pop up fabric also had extra layers added and more insulation.
• Dinette area that turns into another bed.
• Massive bed with a hugh amount of storage underneath. Very comfortable mattress!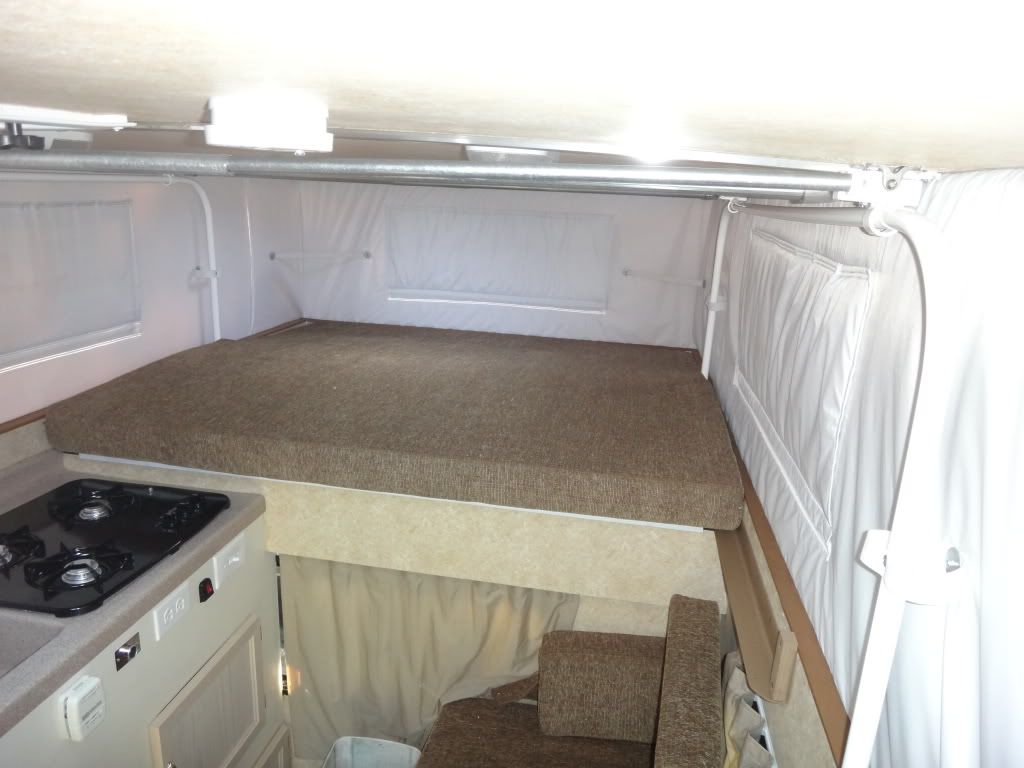 • High out put furnace. Coyote R.V. installed a 20,000 btu unit. This sucker heats this camper up fast. I have no doubts it will be adequate when it's really cold out.
• Insulated water lines and heat tape added to lines and tank. Coyote R.V. set the heat tape up on the tank & lines and wired it to a light switch. So no having to drain my water tank or having to worry about frozen lines. So far only had it to -10 degrees Celsius and it works well.
• A low profile solar system. Coyote RV added a really nice Solar Film 70 W system and two 6 volt batteries.
• Porta podi compartment.
• D-loops installed on the floor to hold down the winch & receiver cradle.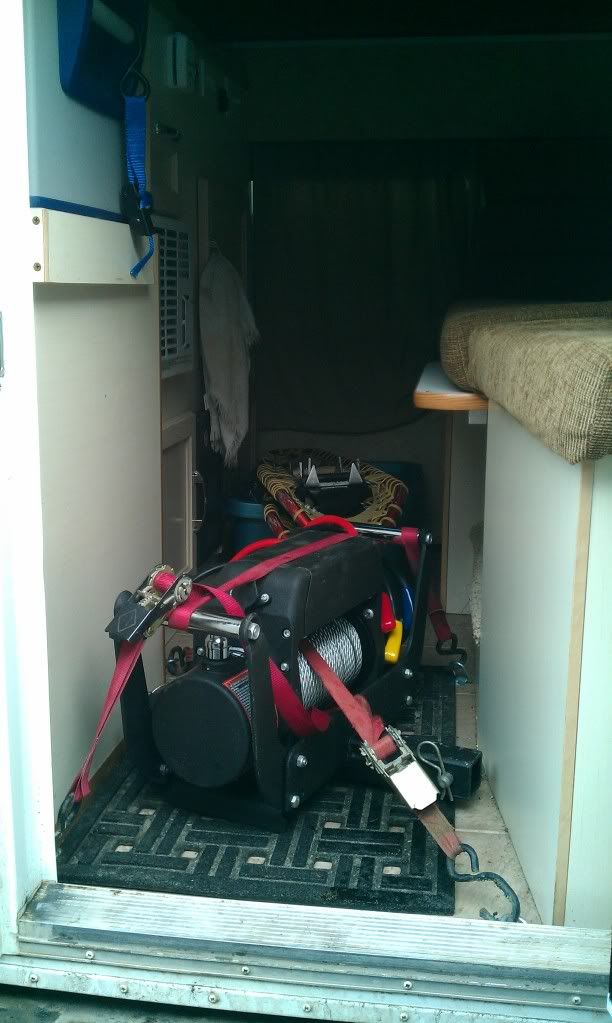 • Electric fridge. Coyote RV added an ARB fridge freezer. Now the cool thing here was the details. Rob added a 12v port and a 110v plug in so when I plug into shore power it's not drawing off of the battery and solar system. Plus he built a nifty little shelf with tie downs etc.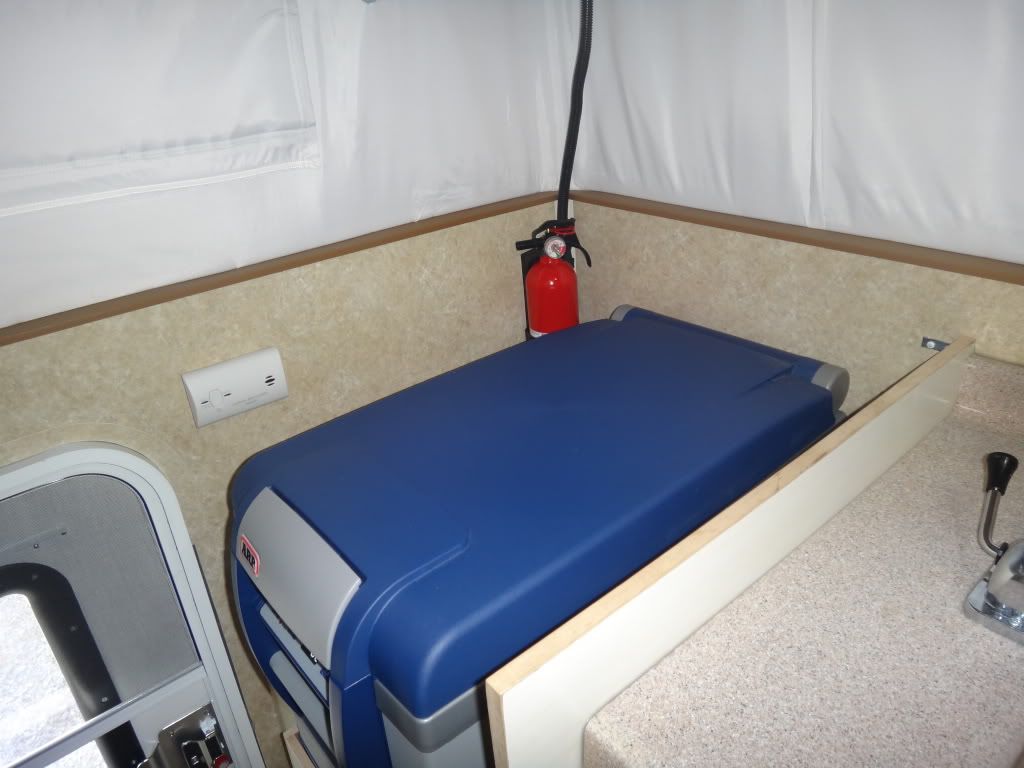 • A ladder & rack on top of camper for a canoe. I love to go fishing after work and will often access work areas by canoe. Nice low profile three rack system that is compatible with Yakima cross bars. Works just fine as is with the canoe and is not hard to lift the top even with the canoe up there due to the roof support system bars act as a lever. Really surprised me the first time I popped the top with the canoe up there.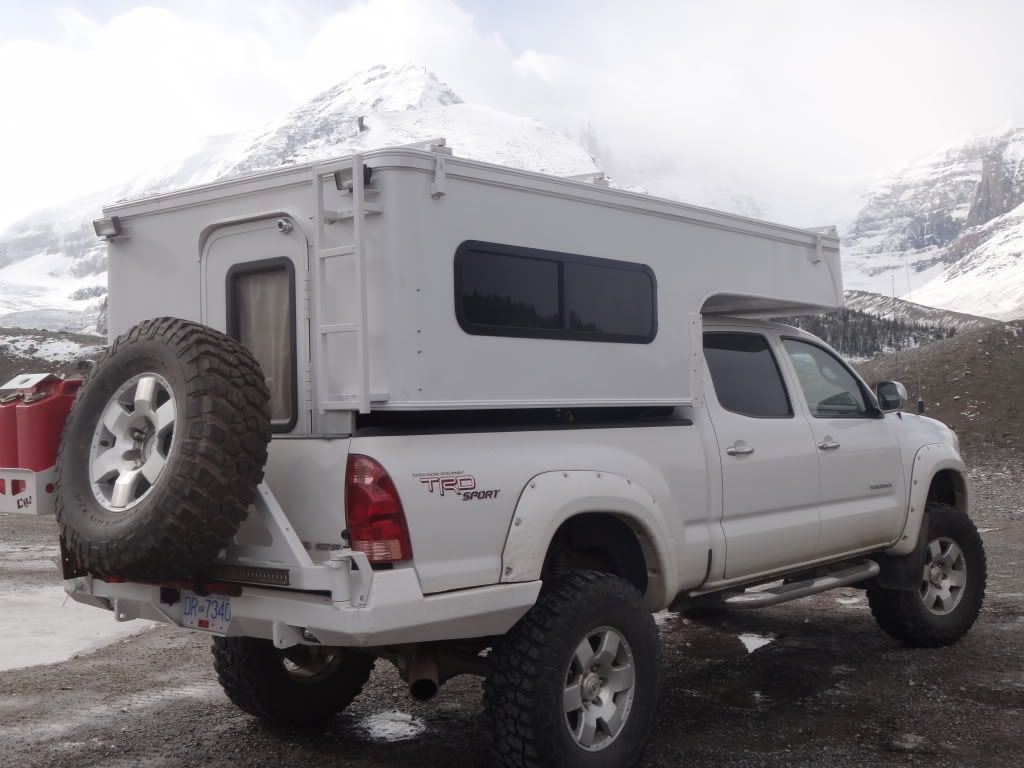 • Insulated and vented out side access generator box. Sent rob the dimensions of the generator and a nice sized compartment that was insulated with a vented door was built. The even added tie down straps inside the compartment to keep the generator from moving around.
• Rear flood lights that were wired to a switch for use inside the camper and are wired to a switch inside the truck as well.
• No decals.
• Short enough that I could close the tail gate.
I drove down to Colorado & camper was ready exactly as Rob said it would be. Went over the features, loaded the camper, received my paper work and was on my way in a couple hours. His staff and wife were very nice to meet……a real family business where they take great pride in there work and it shows.
Stopped off at CBI Off Road on the way back and had a hidden front receiver and rear bumper with swing out installed. Awesome design on the bumper and front receiver. Very sturdy. Super nice people there in Idaho Falls.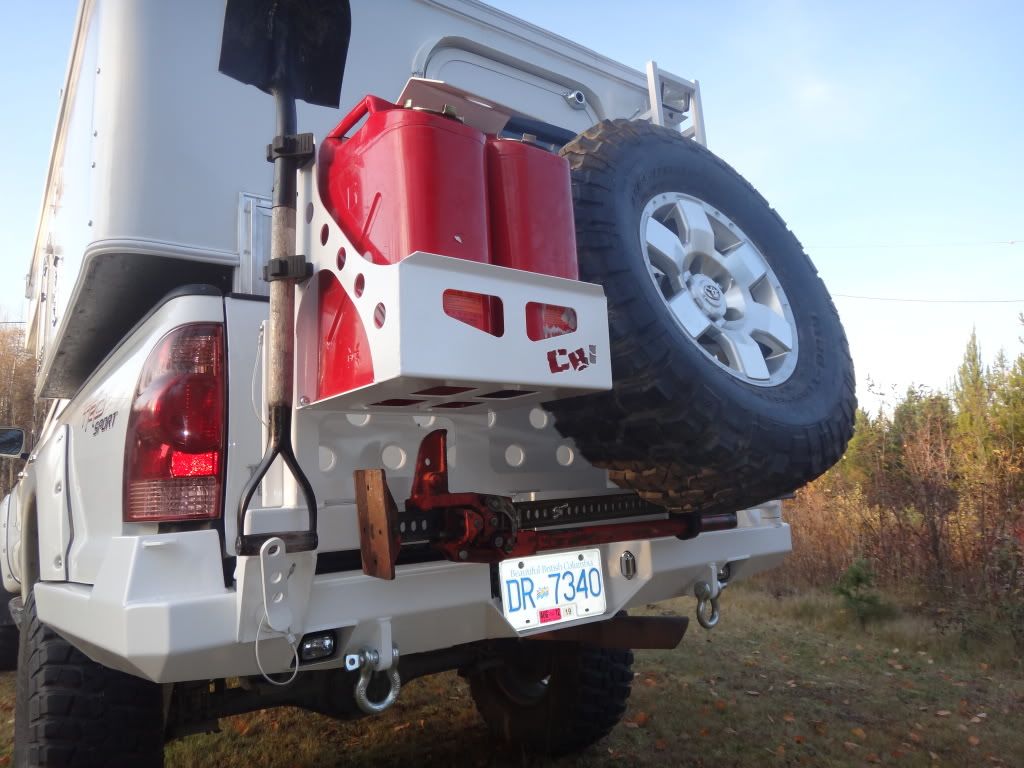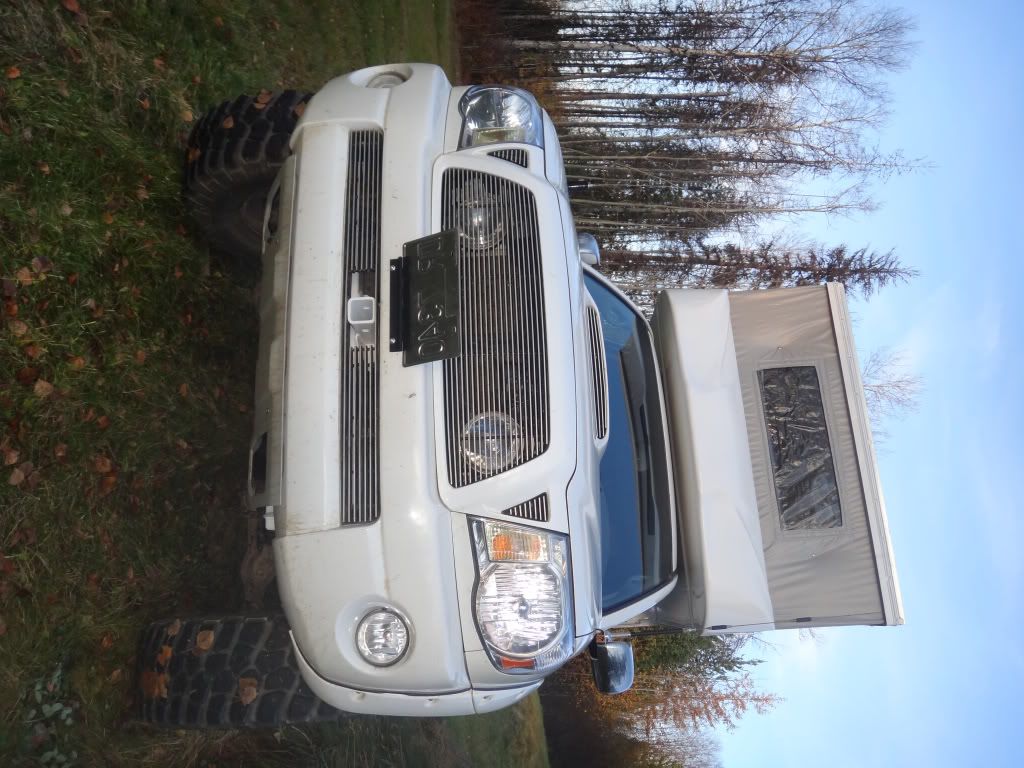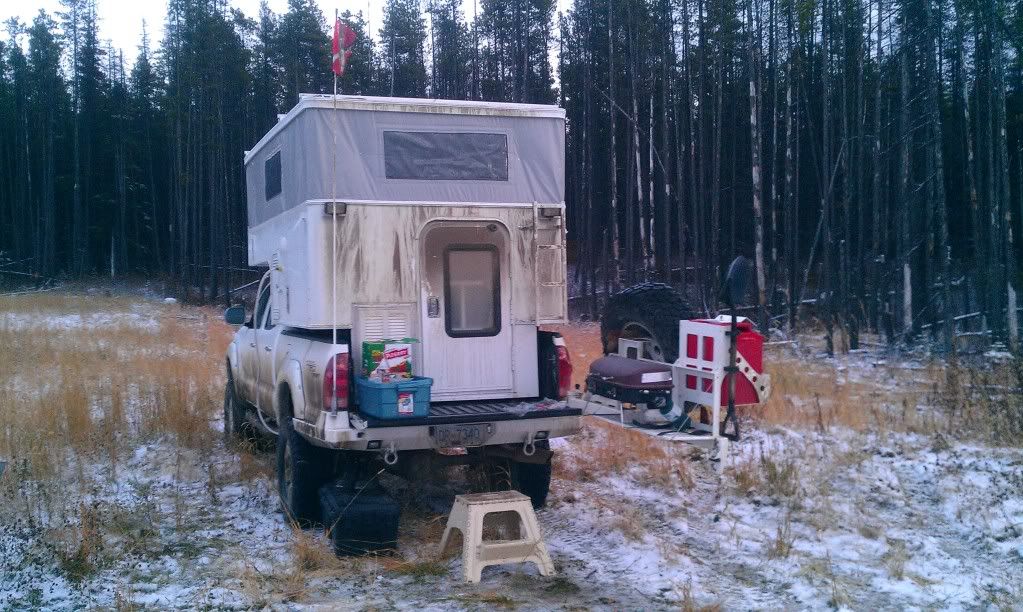 So far the camper has seen a couple thousand km's of forest service roads and no problems at all. Coldest temperature was – 10 degrees Celsius and I was warm and cozy.
I will continue to add pictures and experiences with this set up as time goes by.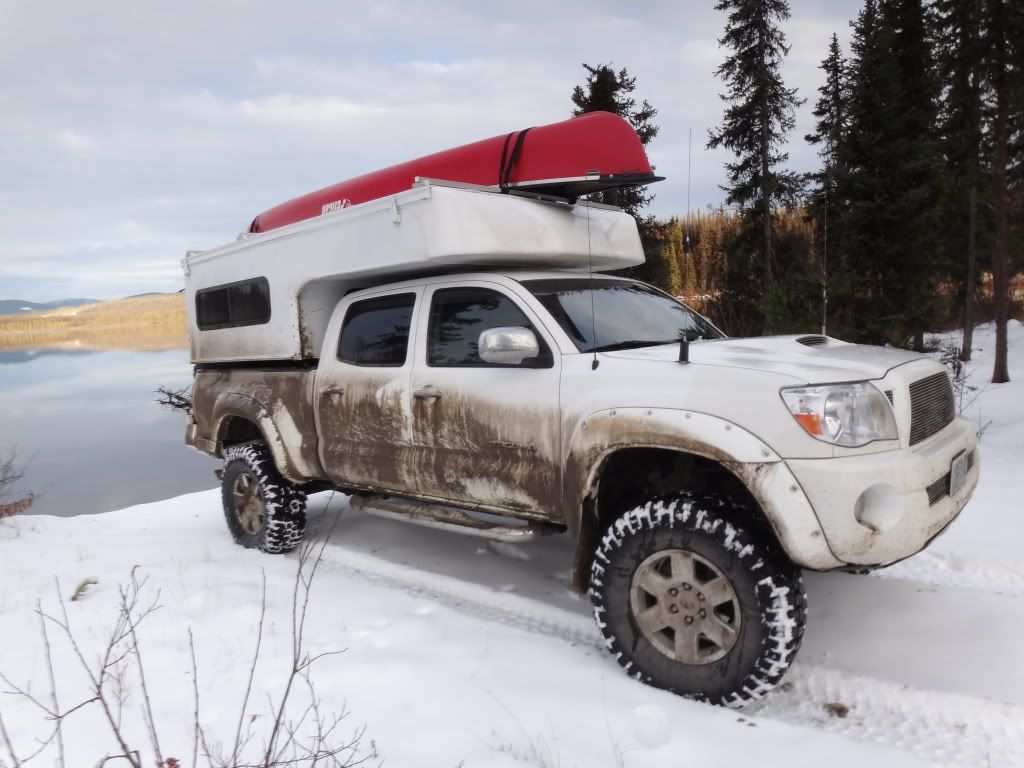 Last edited: