Thanks for the most recent comments.
-
I think you've got great taste ;-) Just picked up my 2017 Ram 3500 with the Cummins and Aisin transmission. Next up is either an AEV or ARB bumber and winch, or looking into ARB lockers. Anyway, nice build and I was encouraged to find someone doing something similar.
Nice looking truck, even with the icicles on it. Here's how mine looked on its way down from Idaho, (Dennis Dillon Dodge in Caldwell) to Prescott with Lake Mead in the background.
-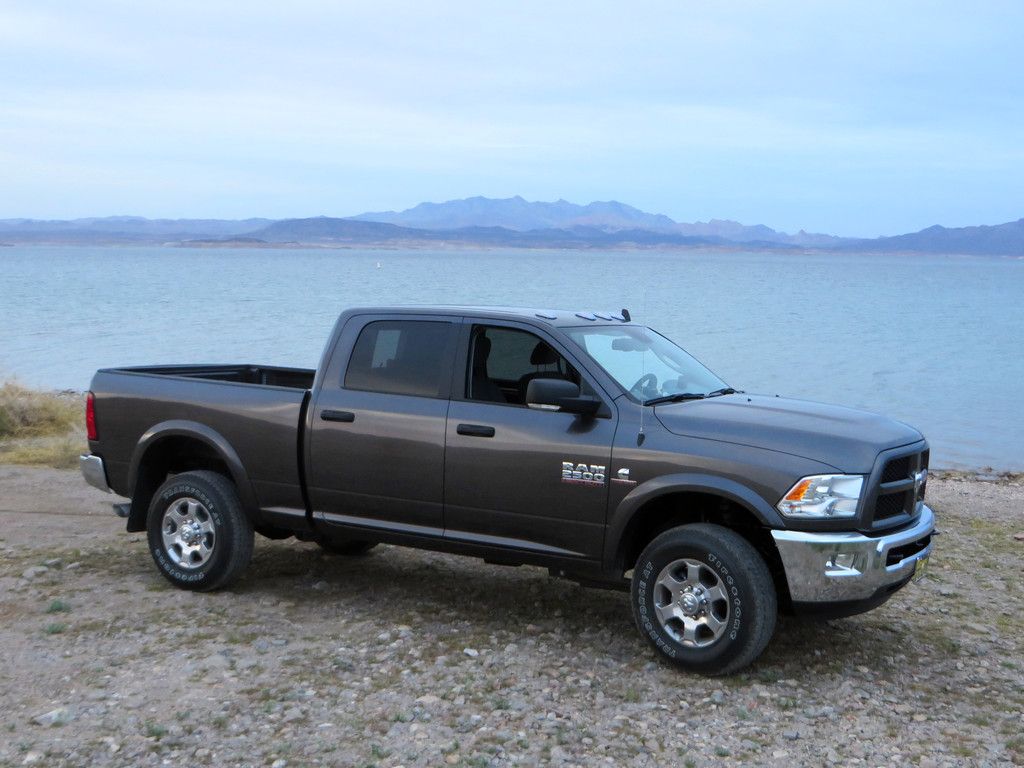 -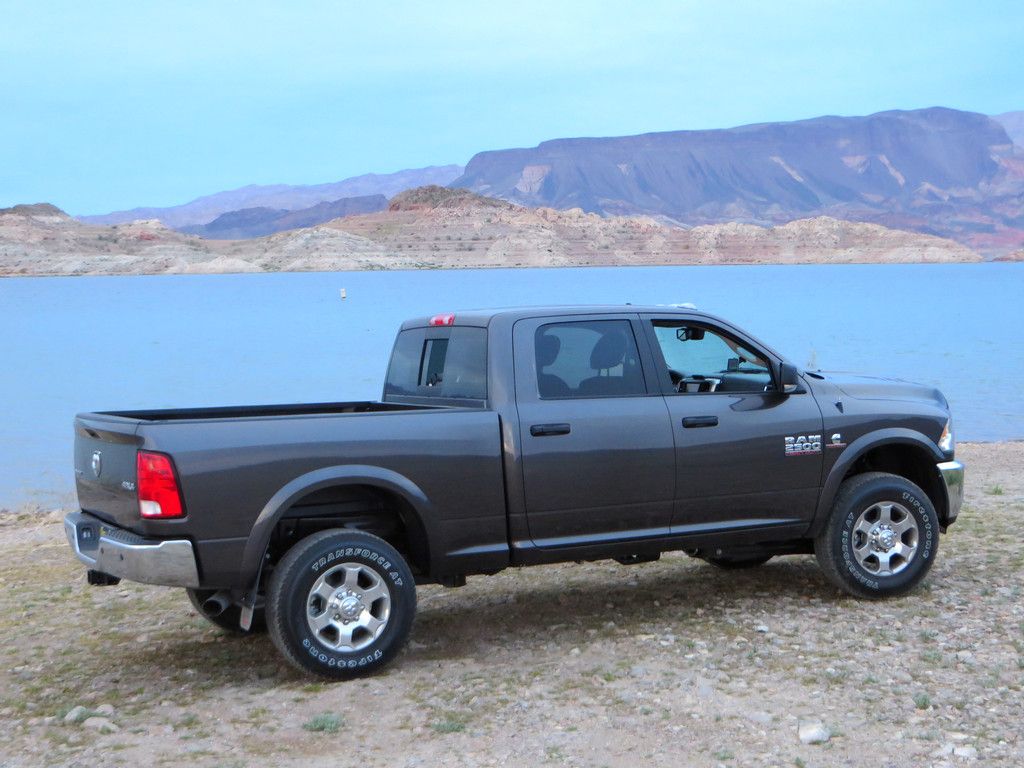 -
I put mine together based on ideas I'd seen here and at several Overland Expo events. There are several similar builds that are either in progress or out on the road. I follow them all to get more ideas and to see what is working well for others. There is an active thread now on the pros and cons of ¾ ton vs. 1 ton and gas vs. diesel but it is geared toward a full time travel use, with no towing. I'm not full timing in mine and want it to be flexible to do some chores and also work as a tow rig for the Jeep on longer trips. The 3/4 ton diesel seemed like a good fit for my needs.
-
Here's a pic of the 24' trailer that will be doing tow duty. We call it the aircraft carrier. My plan is to mount a removable aluminum cargo box, (6'-6" tall, 7-9" wide, x 7' long) on the front to haul "stuff" and act as a wind/debris shield for the vehicle on the back. My next chore is to try and find someone local to build it. I want a single side door, and dual swing out doors on the back, so it is not an off the shelf item. The plan is to store the FWC on the rear of the trailer when it is off the truck.
-