Have you had this unit on CAT scales? Thinking about overall weight, 2500 versus the 3500 capacities. Certainly looking good.
Haven't been on the scales yet. It's on the list of things to do.
Here are some more photos of some of the details that went into the truck.
Fuel filler was mounted high behind the rub rails in between the stake pockets. A hinged panel of the rail allows access and keeps it out of harms way
Door Open
And Door Shut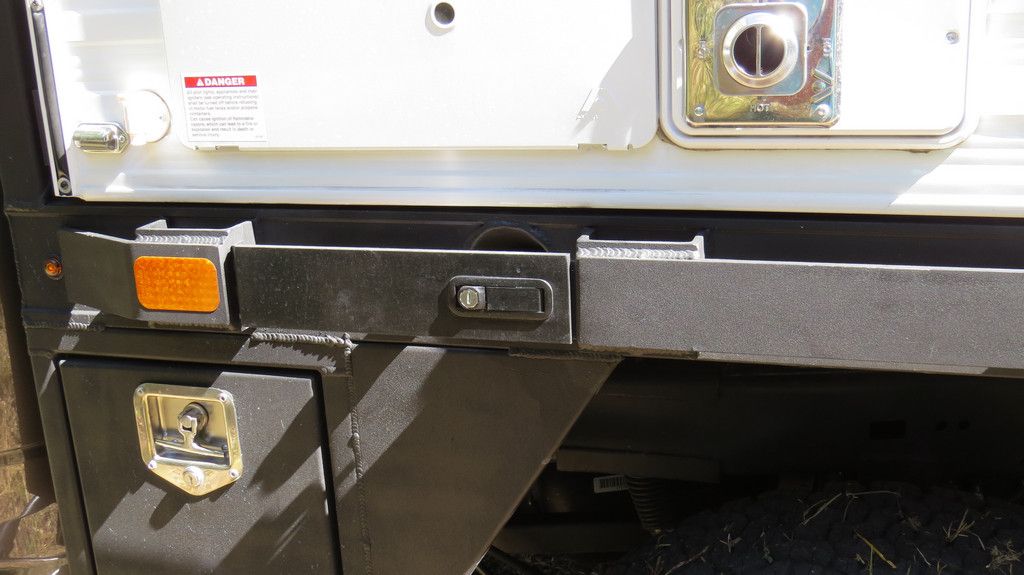 I had an adjustable height Lock N Roll hitch. This truck required a longer shaft of 2.5" tubing to get the business end out from under the bumper.
The air compressor and receiver tank are mounted on an aluminum pan up under the flatbed.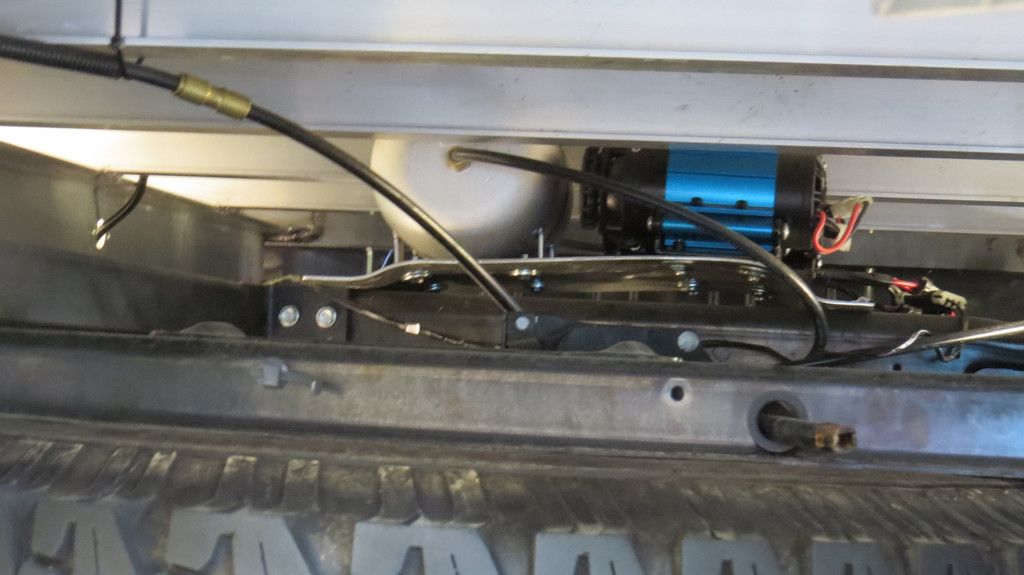 Front and rear air chucks provide access to air for filling tires. A rubber leg cap from Home Depot keeps the crud out of it. 7/8" seems to fit on nice and tight.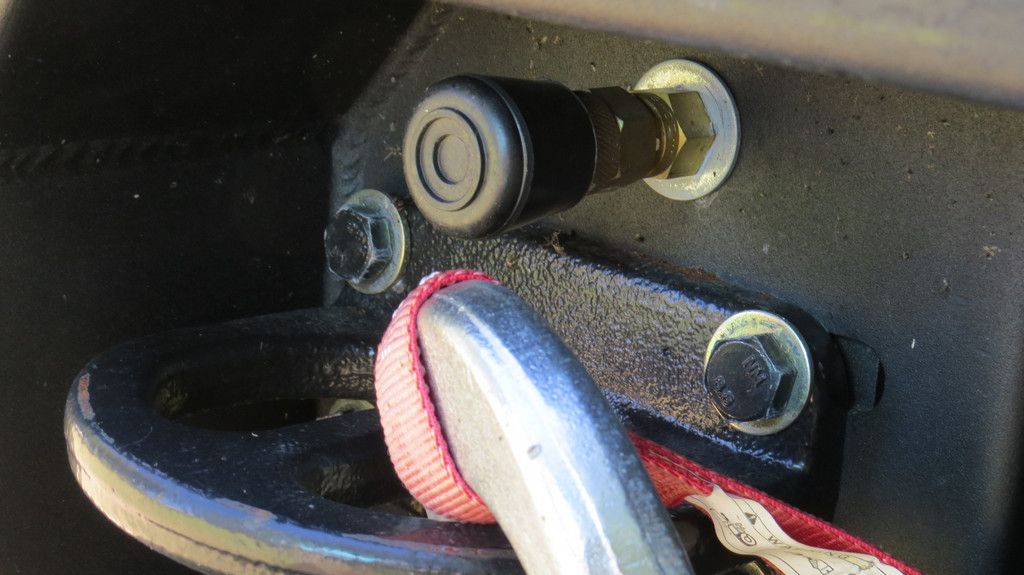 The front license plate (required in TX) clips to the winch roller fairlead. Front facing camera is visible in the upper right corner of the photo.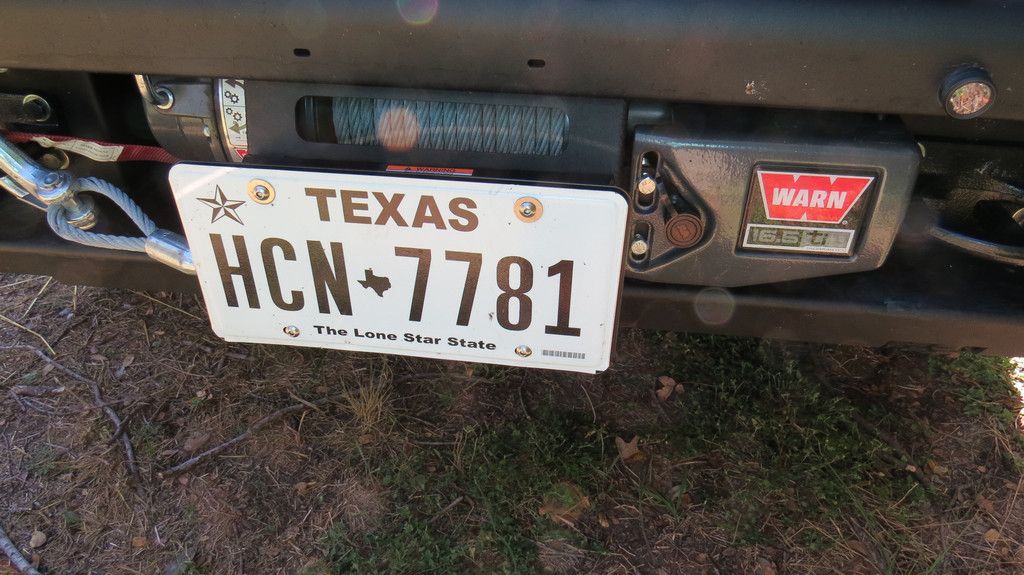 The high lift jack is mounted in a section of tube steel up under the body on the drivers side. A bolt is inserted through the jack beam and the tube steel to secure it in place. I have a similar tray to mount on the passenger side that will hold a pull pal.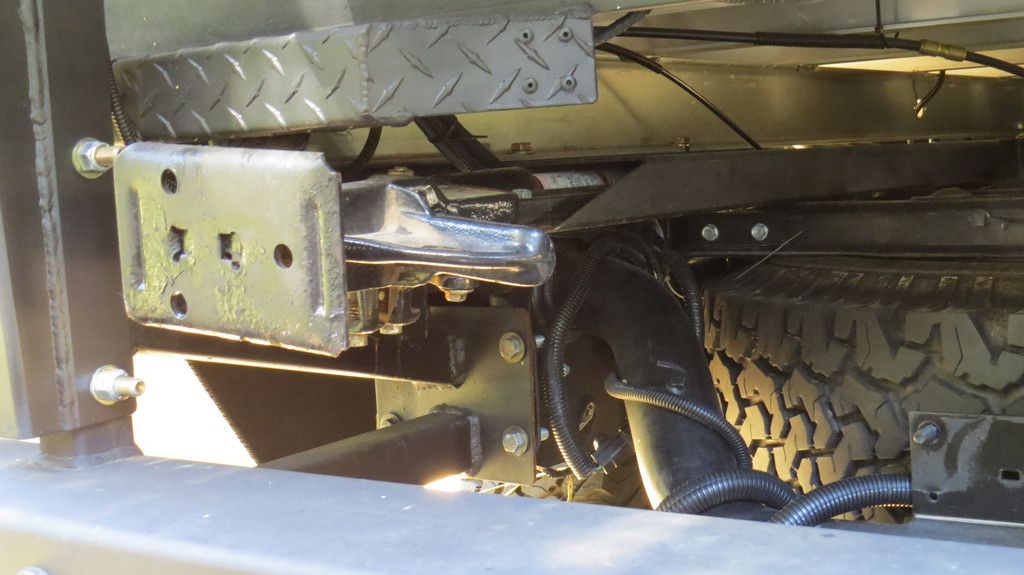 The swing out Aluminess Box holds a cook partner stove, (borrowed from the Horizon Trailer) and the brackets required to mount it and a cooking shelf. The bracket pieces are all aluminum. The shelf is a piece of wood for the moment but will probably be replaced with a plastic cutting board. The grey box on the ground holds the folded GlowSteps and rides just inside the camper door on a rubber door mat.
The shelf brackets are made to just clip up under the rub rail and gravity holds them in place.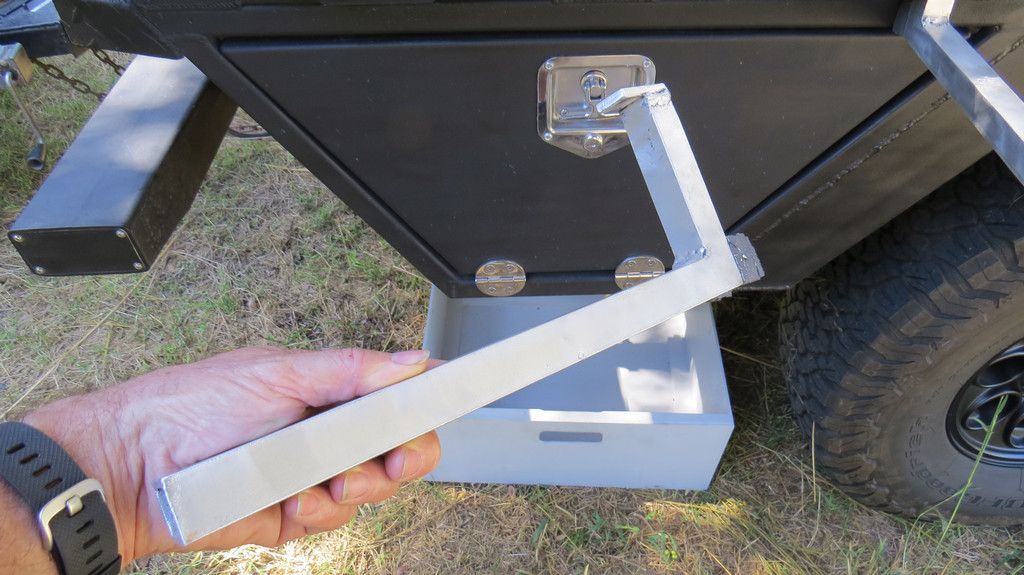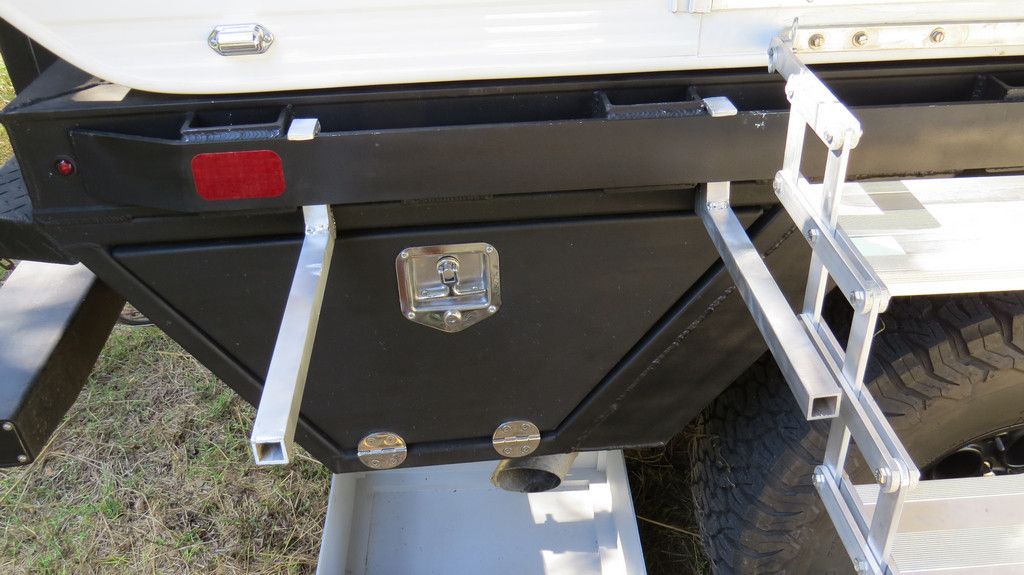 That's it for now. Still need to work on my gray water system and getting the pull pal tray mounted.