Work has been crazy and with a new baby boy in the house we were feeling the itch to get out and play and take Canyon our 7 week old baby on his first camping trip. So My mom and dad and some friends of ours that own the bigfoot monster trucks met us in Moab. I did not have time to prep either bronco or the exploder so the van is what we used to follow jeep around all weekend. It is always fun to have the van on the trail. Here are some shots from the trip.
First and most important a picture with Canyon overlooking bartlett wash we wheeled through the wash and out the back side which is pretty steep which totally blew away some jeep spectators. Pic is not photo shopped I just hid behind the rocks to hold him up.
A little shade for a picnic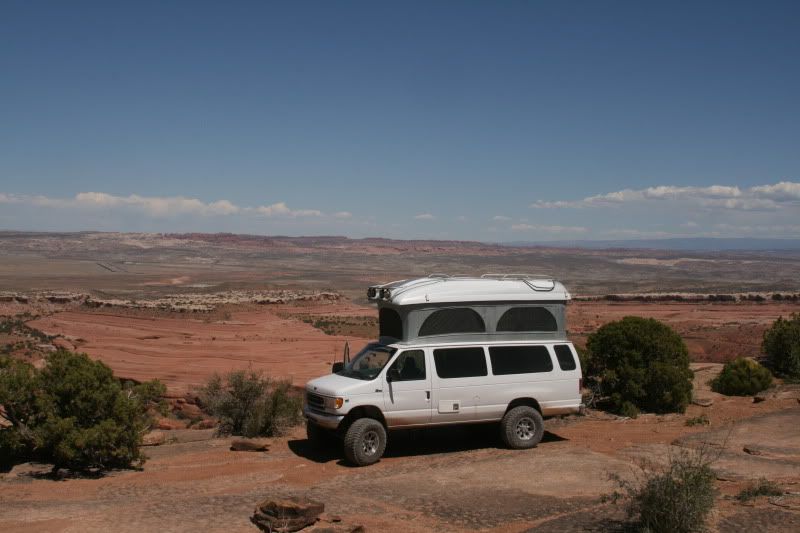 Cool Moab views!!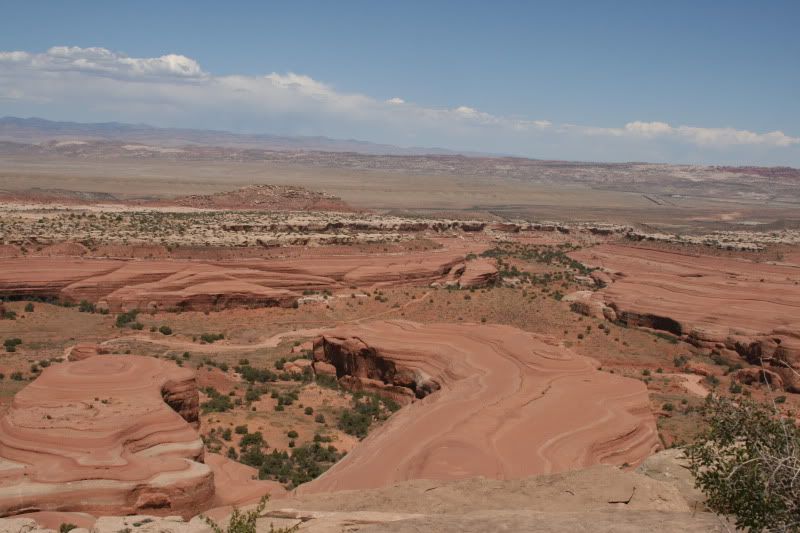 step up out of bartlett wash after the step stuff
Bob on the steep stuff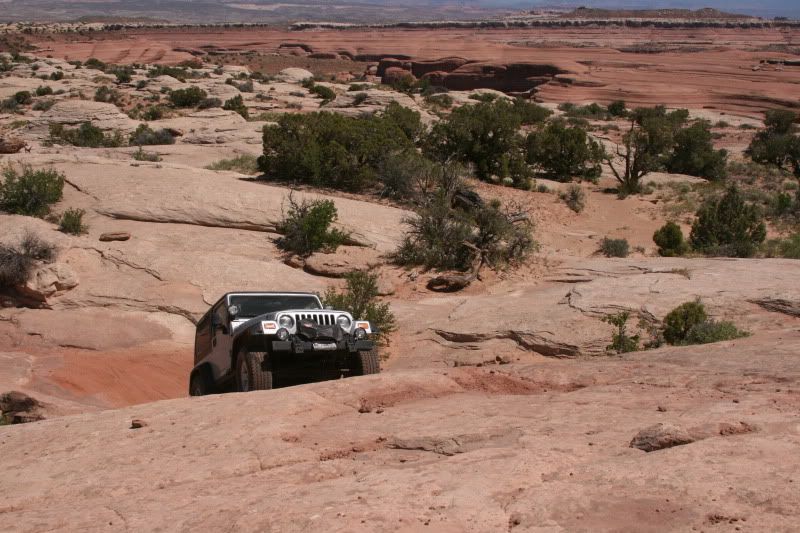 Dad on the steep stuff
me on the steep stuff
Playing in a creek crossing
Lasall pass we hit snow and could not get through it no matter how hard we tried.
top of the world trail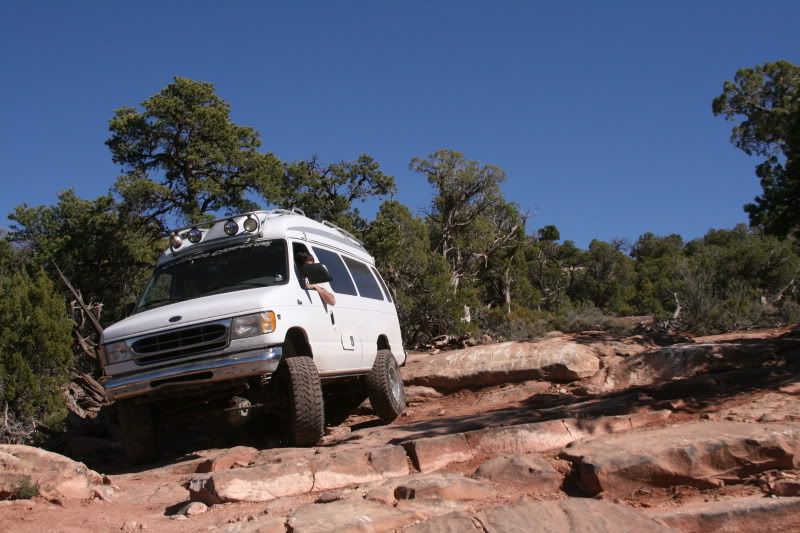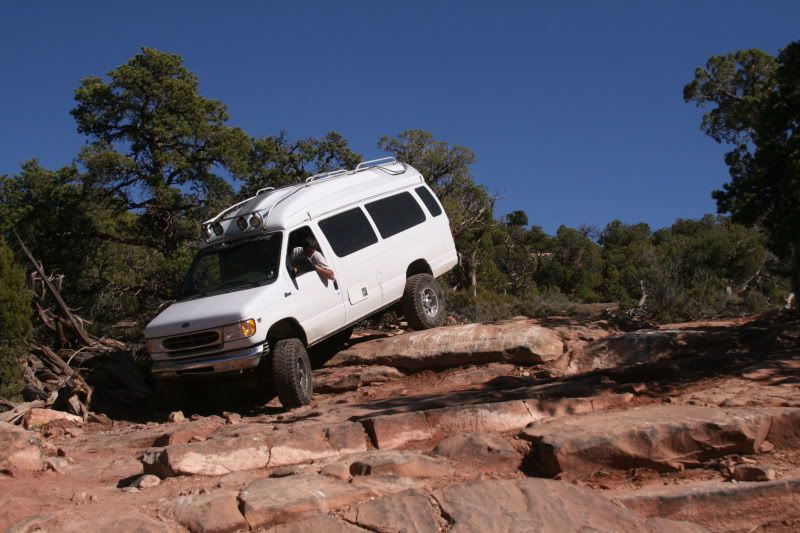 this could be the youngest person to 4wheel to the top of the world haha.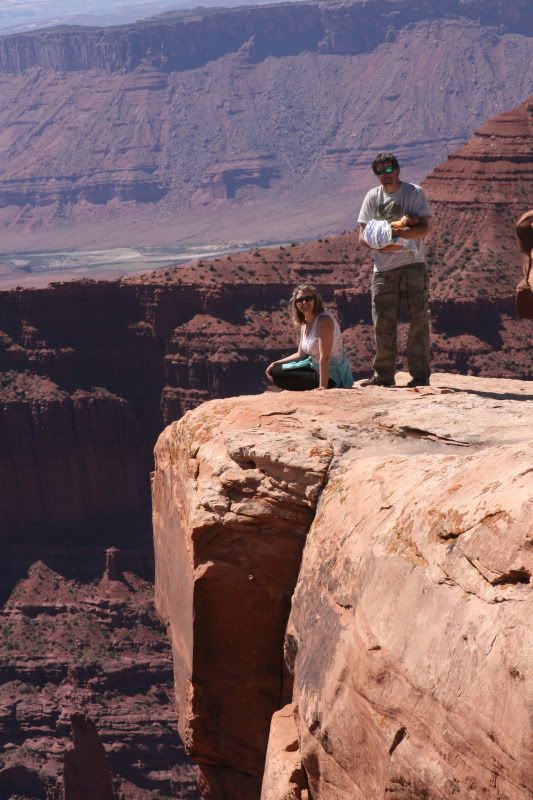 the family on top of the world
Look we even had bigfoot on the trail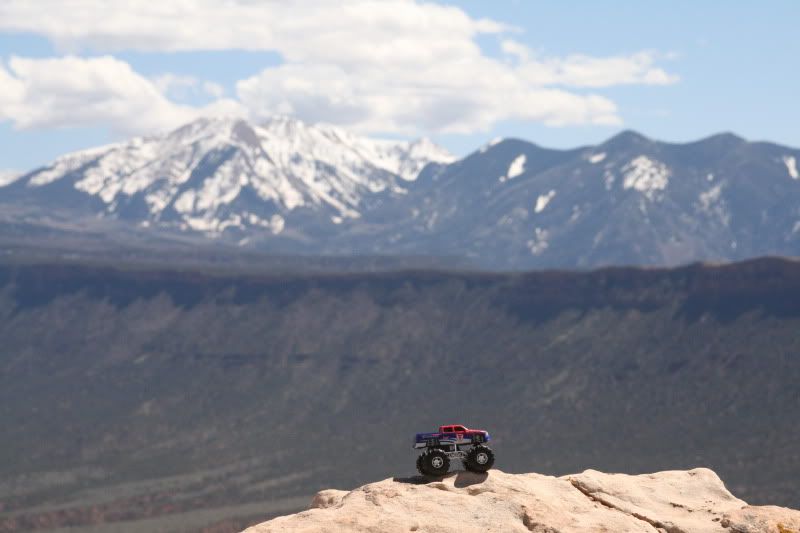 Derek