After much searching and a tip from my good friend daToy, I purchased a M-416 off of ebay. The trailer was located in Miami, FL and I am in Missouri at present. Fortunately my son-in-law is stationed at the Naval Air Station in Jacksonville, FL and they had been telling me how much they wanted to go to Miami for the weekend... Did I have a deal for him!
With the usual caution of purchasing anything on ebay I approached the trailer and sellers photos with caution. The trailer in the pictures looked brand new and that was beyond belief. But, I made a down payment and sent my son-in-law and family on their weekend vacation and to pick up my trailer. My son-in-law called me and said you won't believe this. Of course, I suspected the worst... He said, "the trailer looks way better than it does in the pictures, and you won't believe how good it looks!".
I plan on cutting a tailgate in it and putting a top on it to mount my ARB RTT. Later on I'll add electric brakes and 6 X 5.5 hubs.
Here is my beauty.
Left side: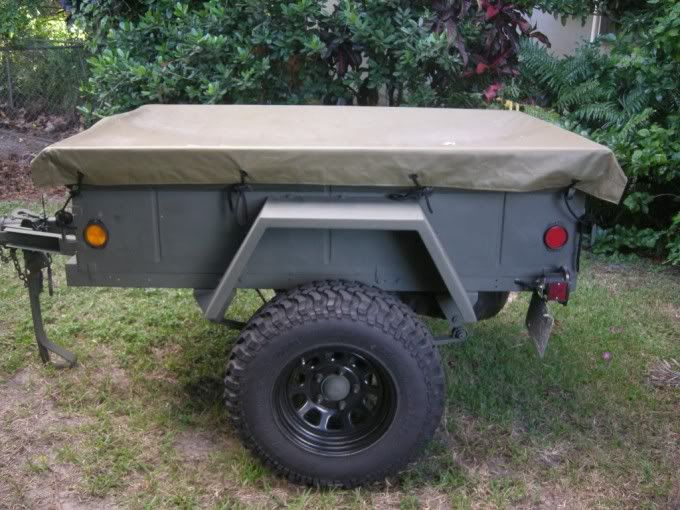 Rear view:
Front view: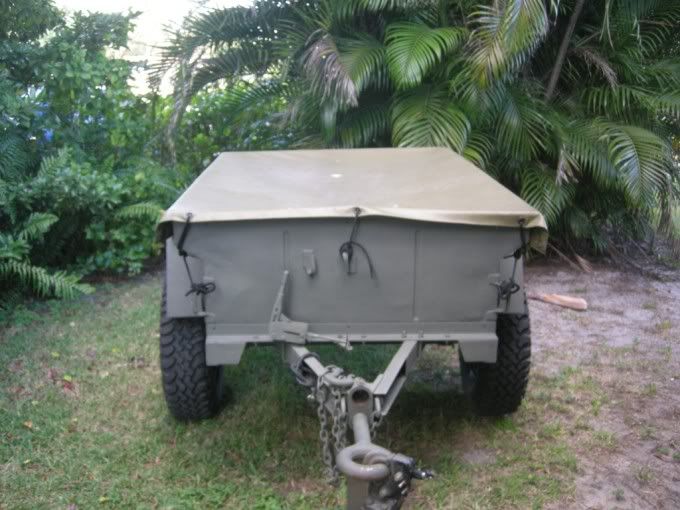 Right side: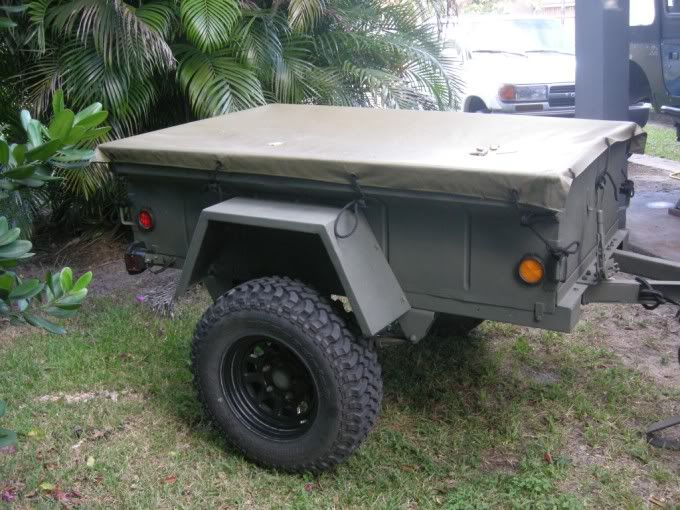 More to follow as my build progresses.
cheers,
dale
Last edited: