Ahhh yes. It's finally time to dive into an area that I've wanted to check out for years and years. Not only has it been a long term project mapping it out, but also collecting text, articles and photos that document the rich history that's associated with this portion of the Mojave desert. This type of adventure is one of my favorites as it's not just driving around point to point, it's a journey through time retracing the footsteps of early settlers, pioneers and the hopes of striking it rich.
When there's a substantial amount of information available, I like to print it out and match the page to a map, so you can reference the significance of the area while driving through. It's mostly all copy and pasted from what I've found online and I'm very thankful to those who put in the work to publish their work.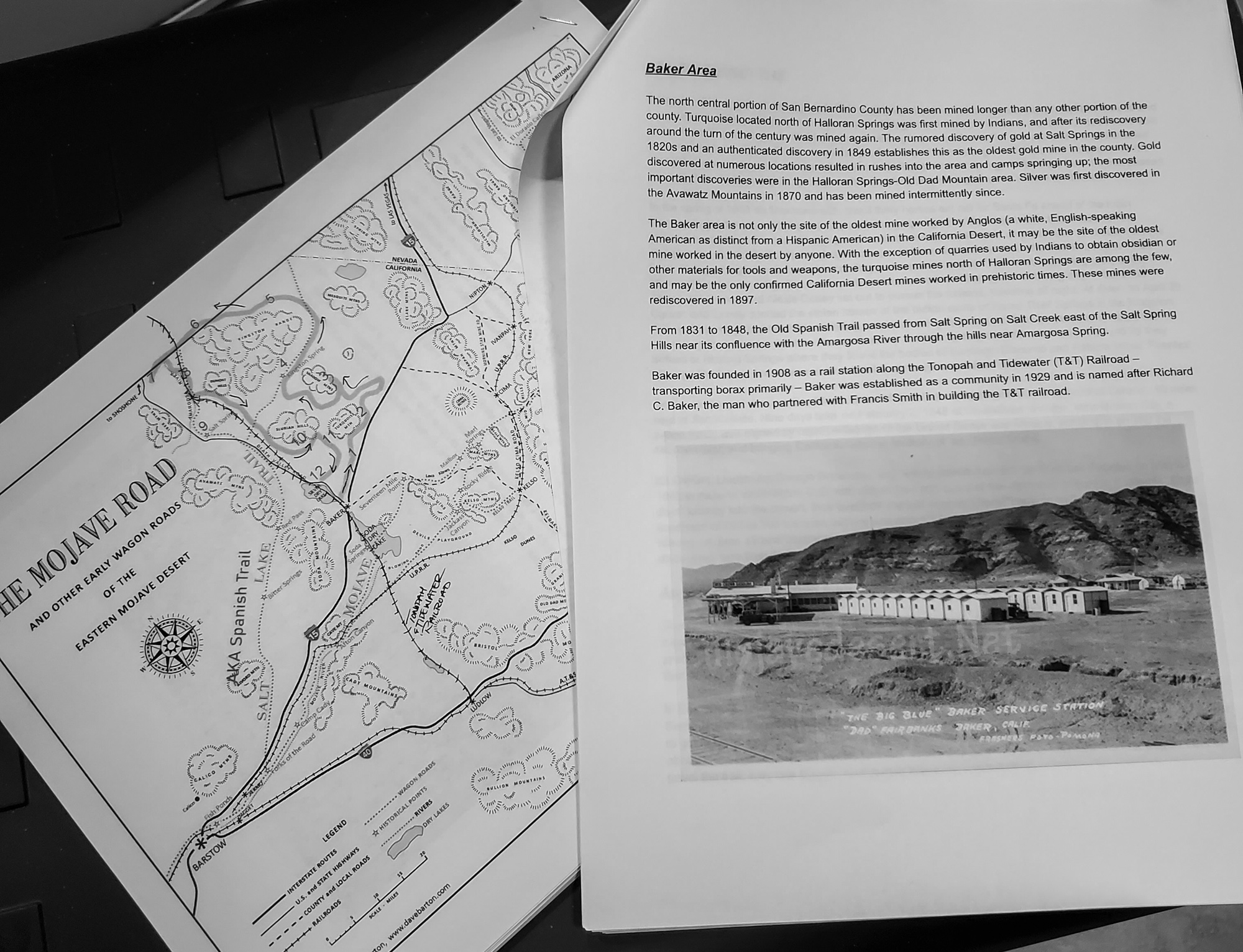 For timing, it worked out well for me as Northrop Grumman had gave our facility December 24th thru January 3rd off - paid. Yeahhhh buddy. While this was great for me, getting others on board proved nearly impossibly, and rightfully so. It's hard to plan around the holiday's and whatnot. Though the regulars were out for this one, Bravo and Ashley said they'd be able to meet up Christmas morning until Tuesday.
I left early Friday morning, battling hard rain from San Diego all the way to the top of the Cajon Pass. Once at the summit, I broke through the lower hanging rain clouds and was greeted with drier weather and patches of blue sky.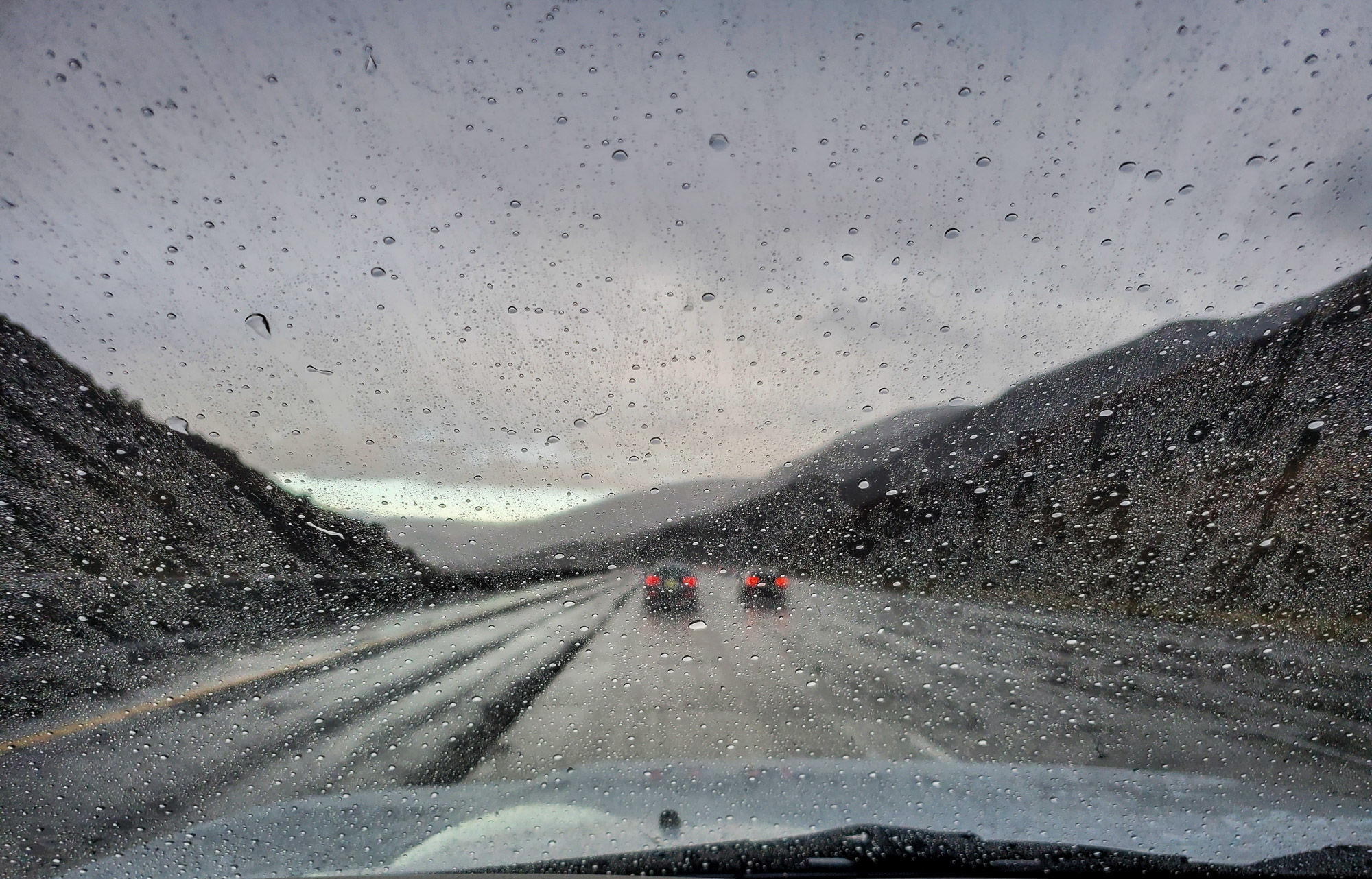 Originally the plan was I'd get into Baker, do some local exploring then meet with Bravo and Ashley the following day. But as I got into Baker and was fueling up I got a text saying they weren't going to be able to make it. Bummer! A change of plans and to re-evaluate the routes was in order as I wasn't about to forfeit this adventure.
I'm pretty accustomed and comfortable with solo trips, but the remoteness and length of this made me a little nervous. Add in the fact that the weather was questionable and there was quite a bit of driving to be done through washes, low areas and lake beds. Fun.
Hit the powerline road just north of Baker, aired down and set a conservative pace towards the first few destinations.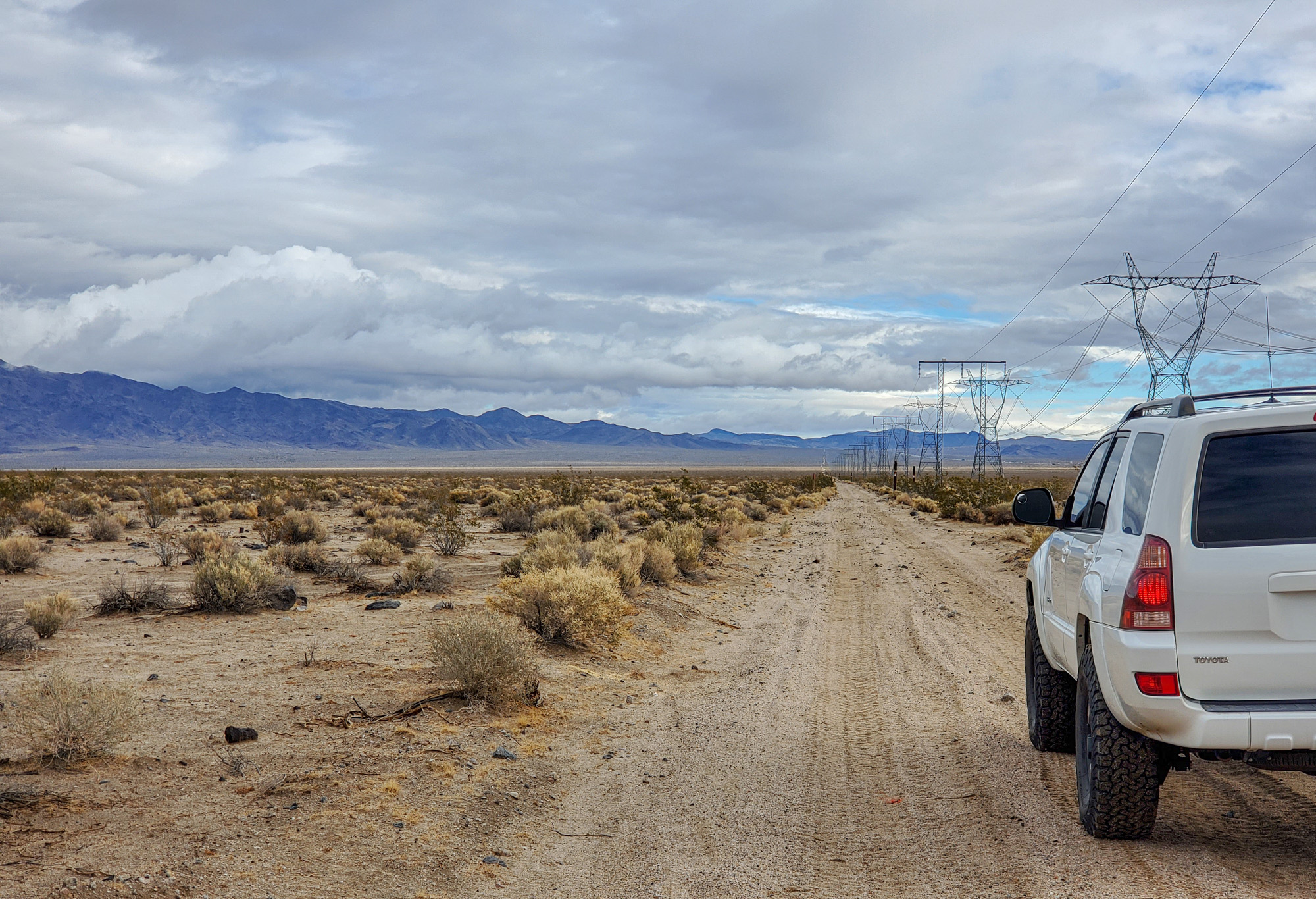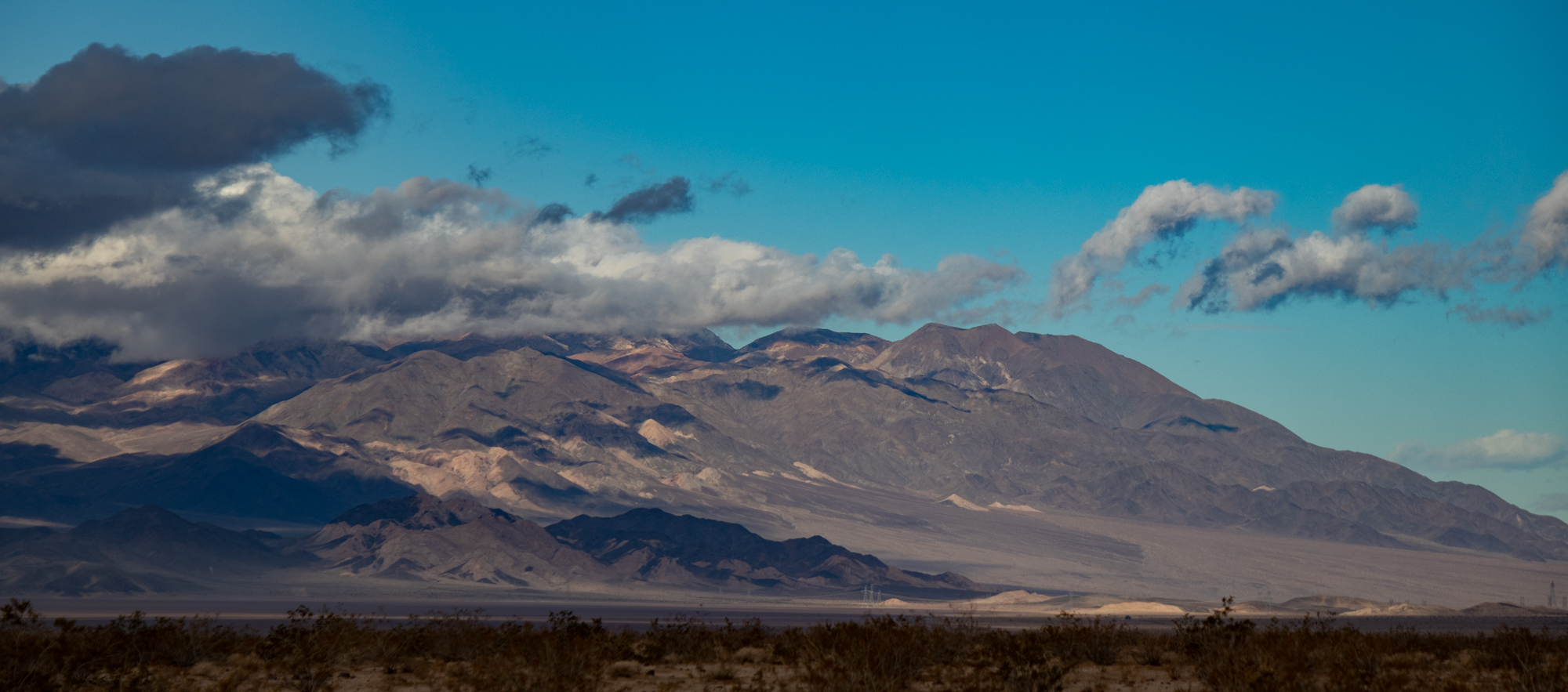 Looking towards the Avawatz Mountains
​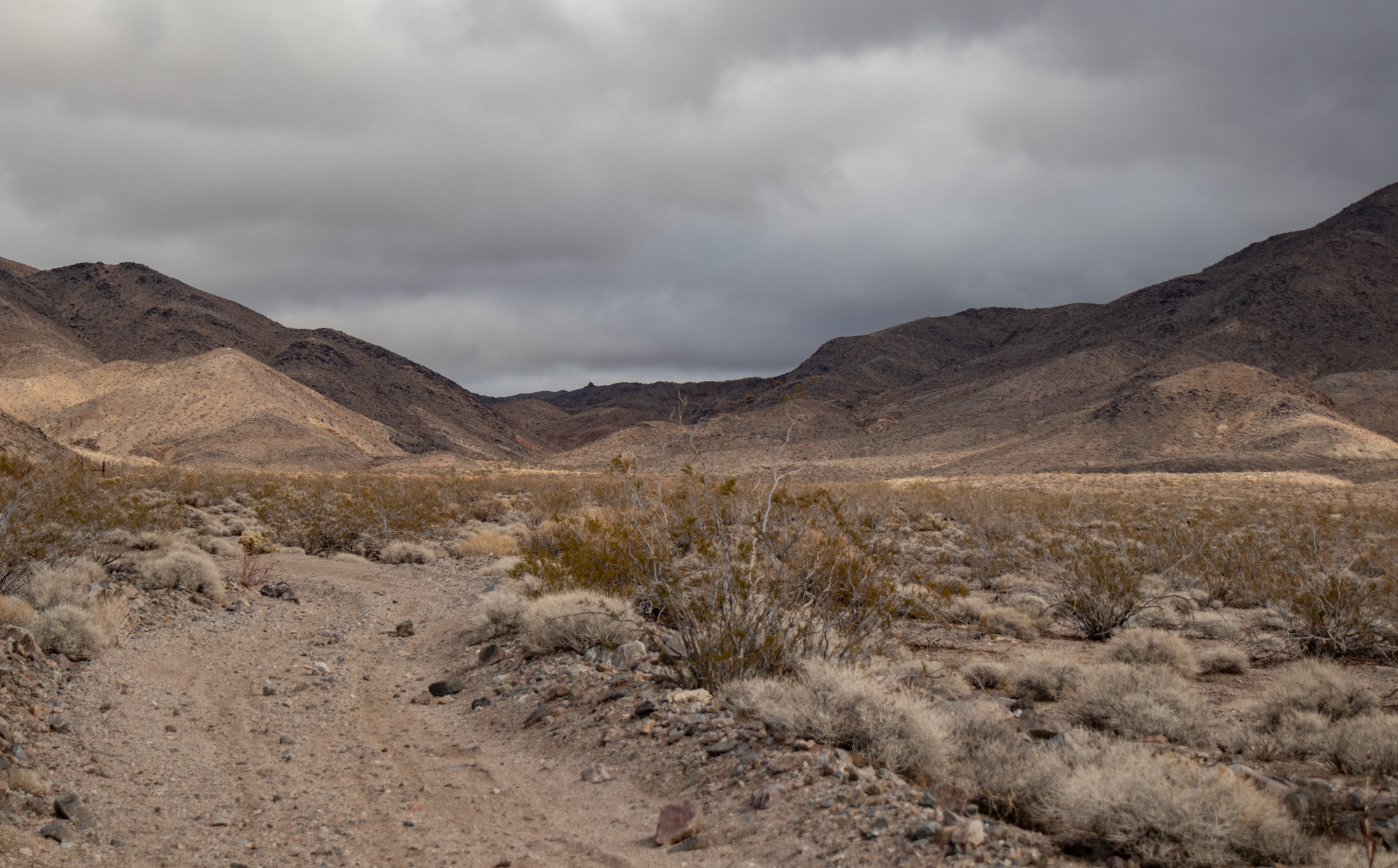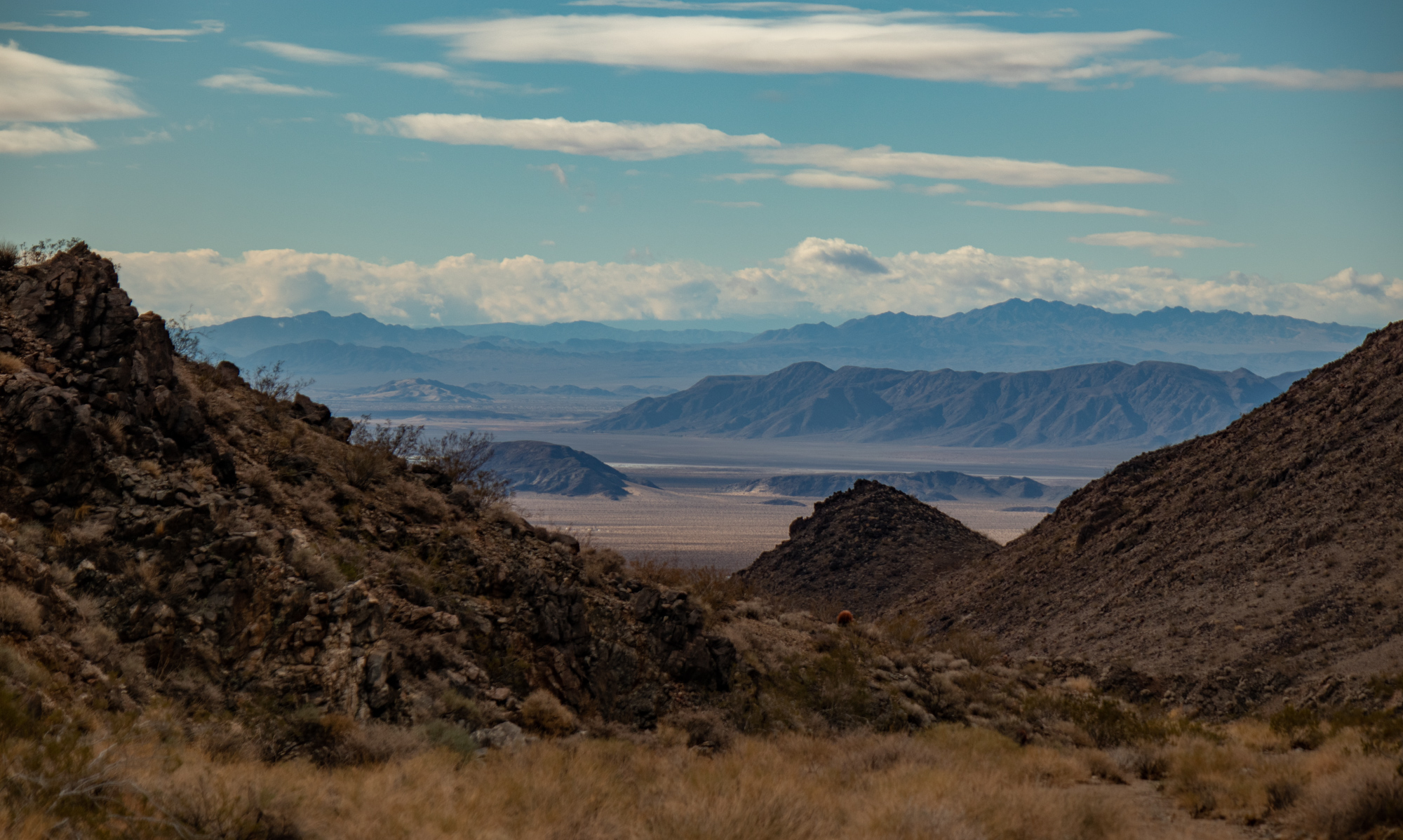 Looking south towards Soda Dry Lake/Cow Hole Mountains
​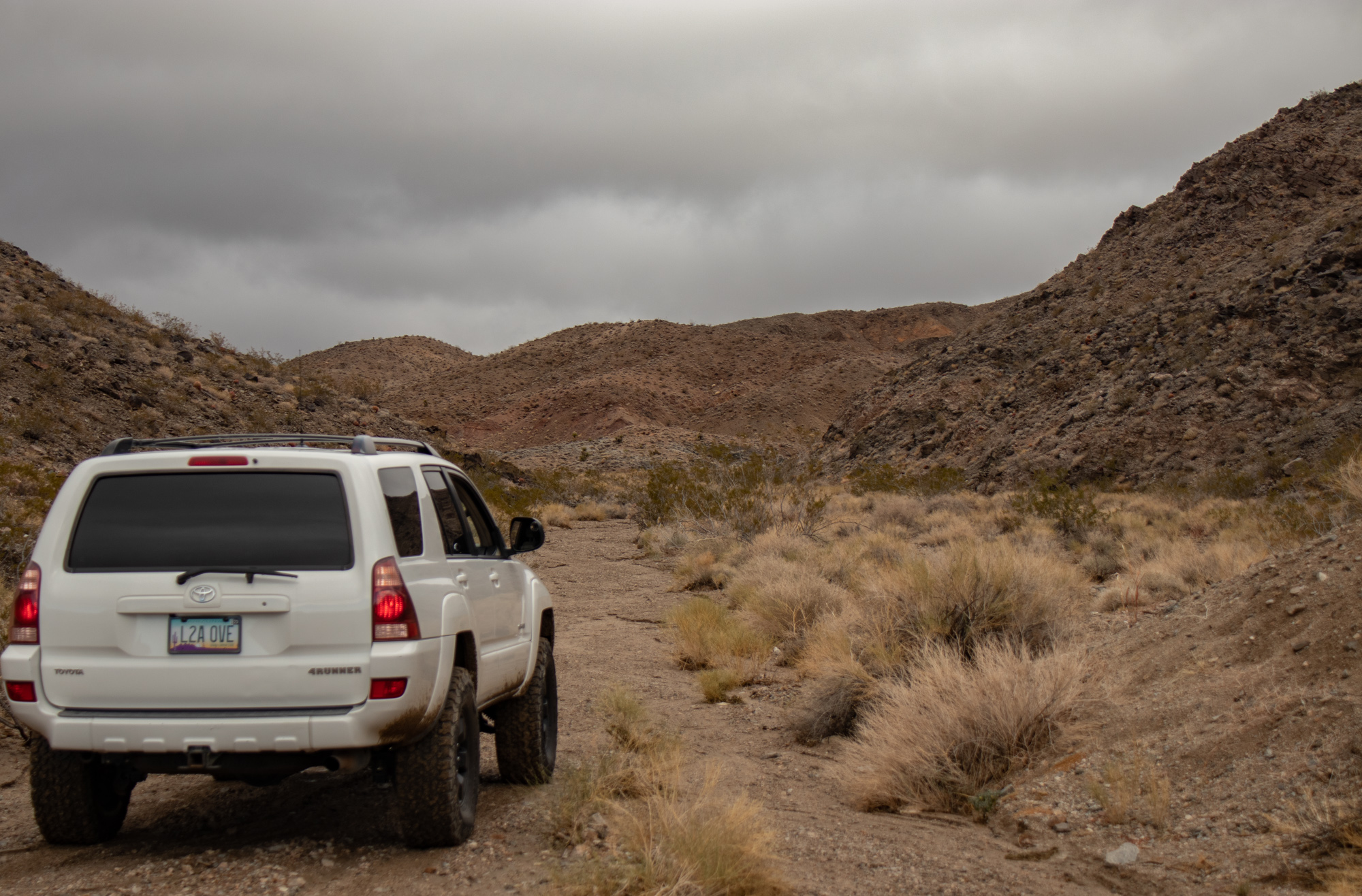 First stop was Cree Camp / Mammoth Mine Group. Funny enough, really wasn't able to find anything out about it. No timeline, what they were mining, nada. Nonetheless, I love old cabins and the vibe they put off.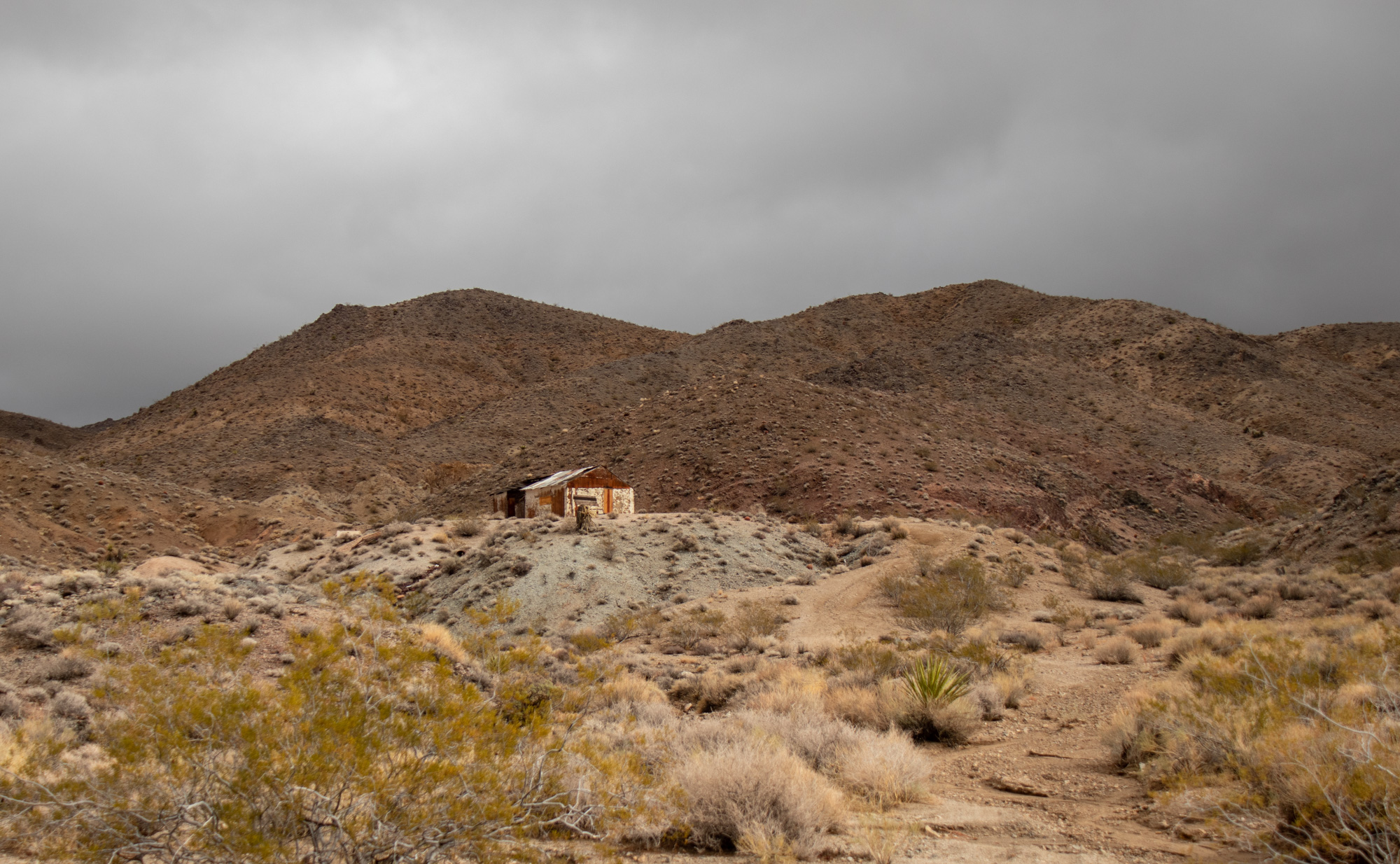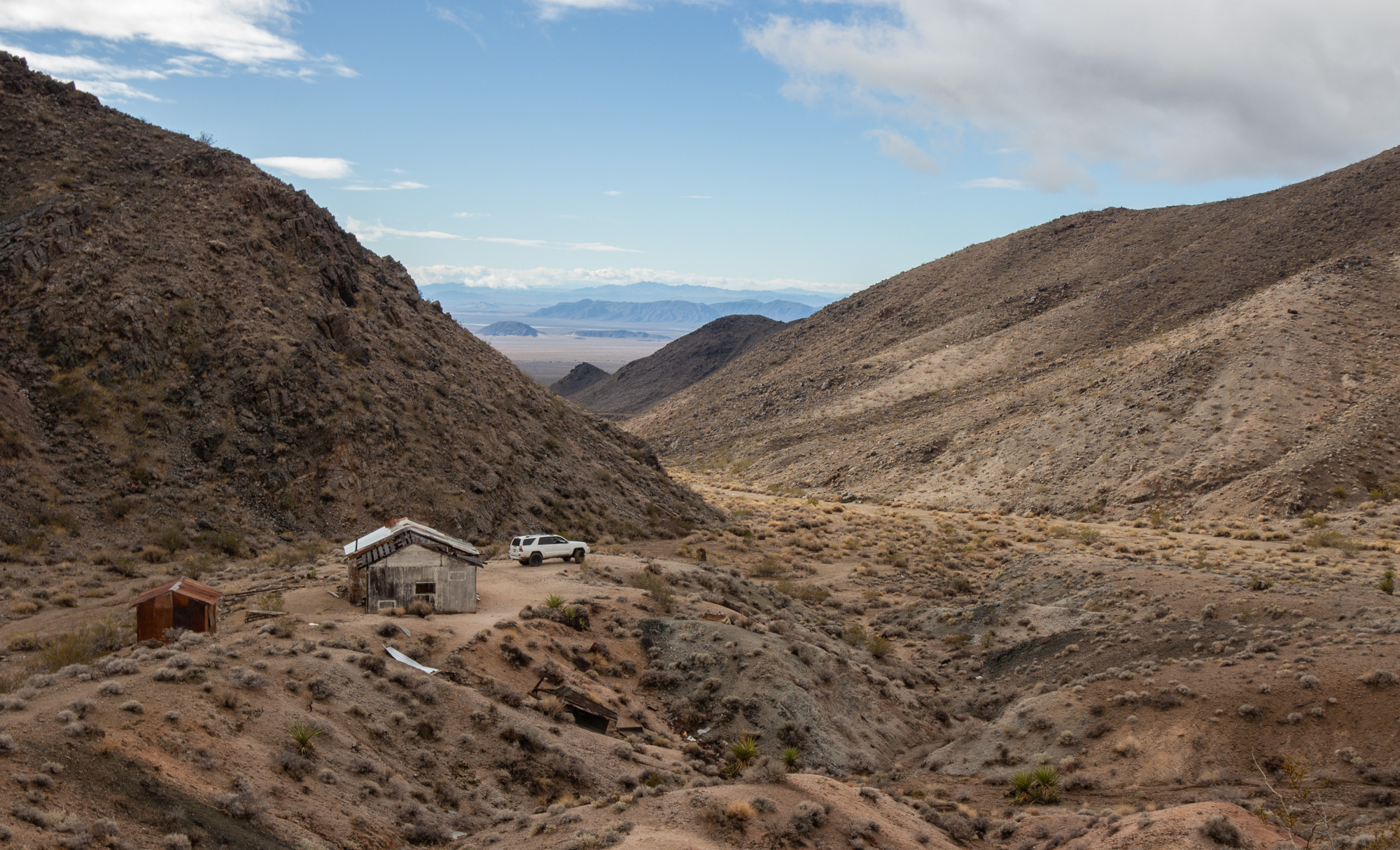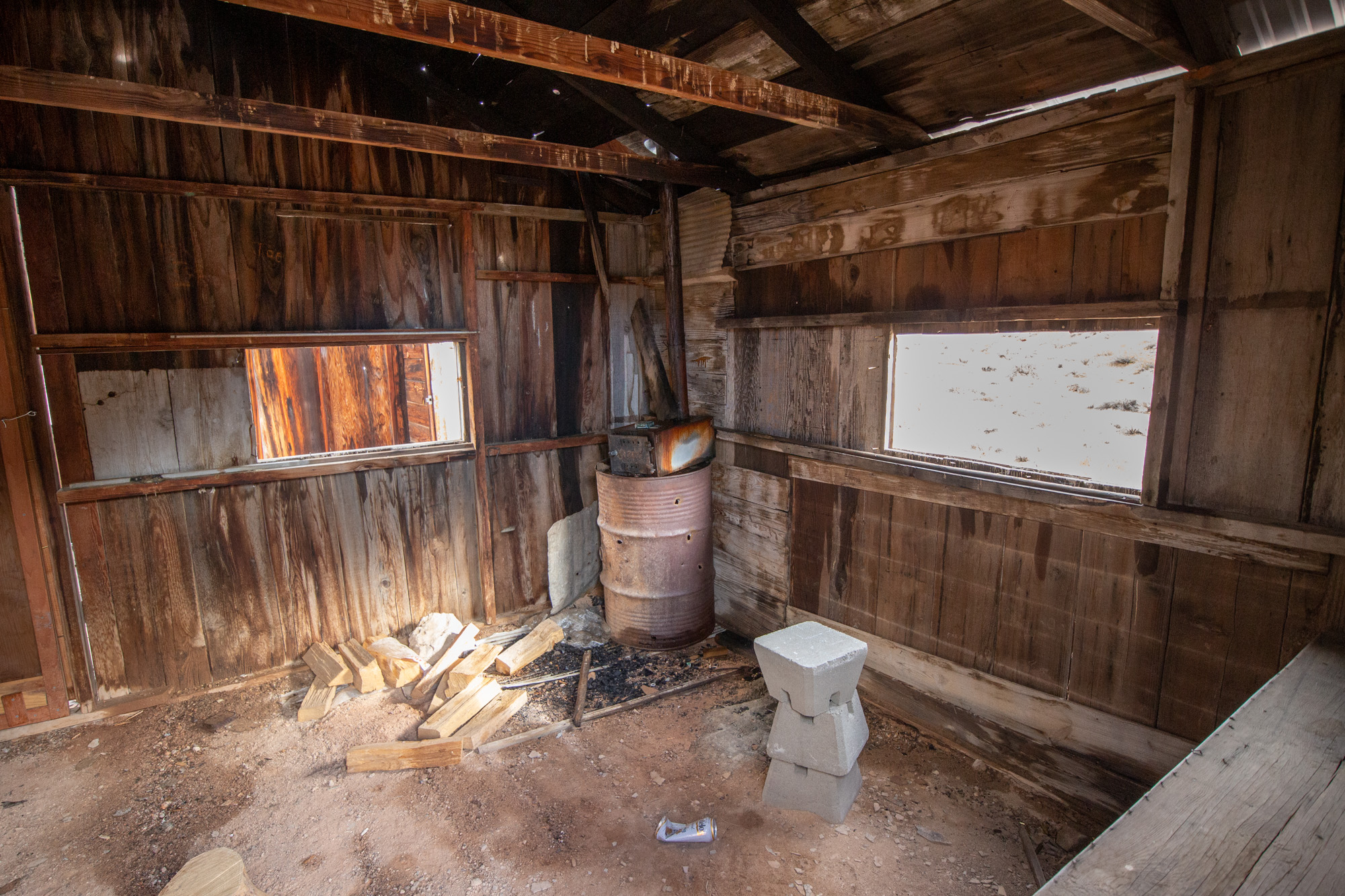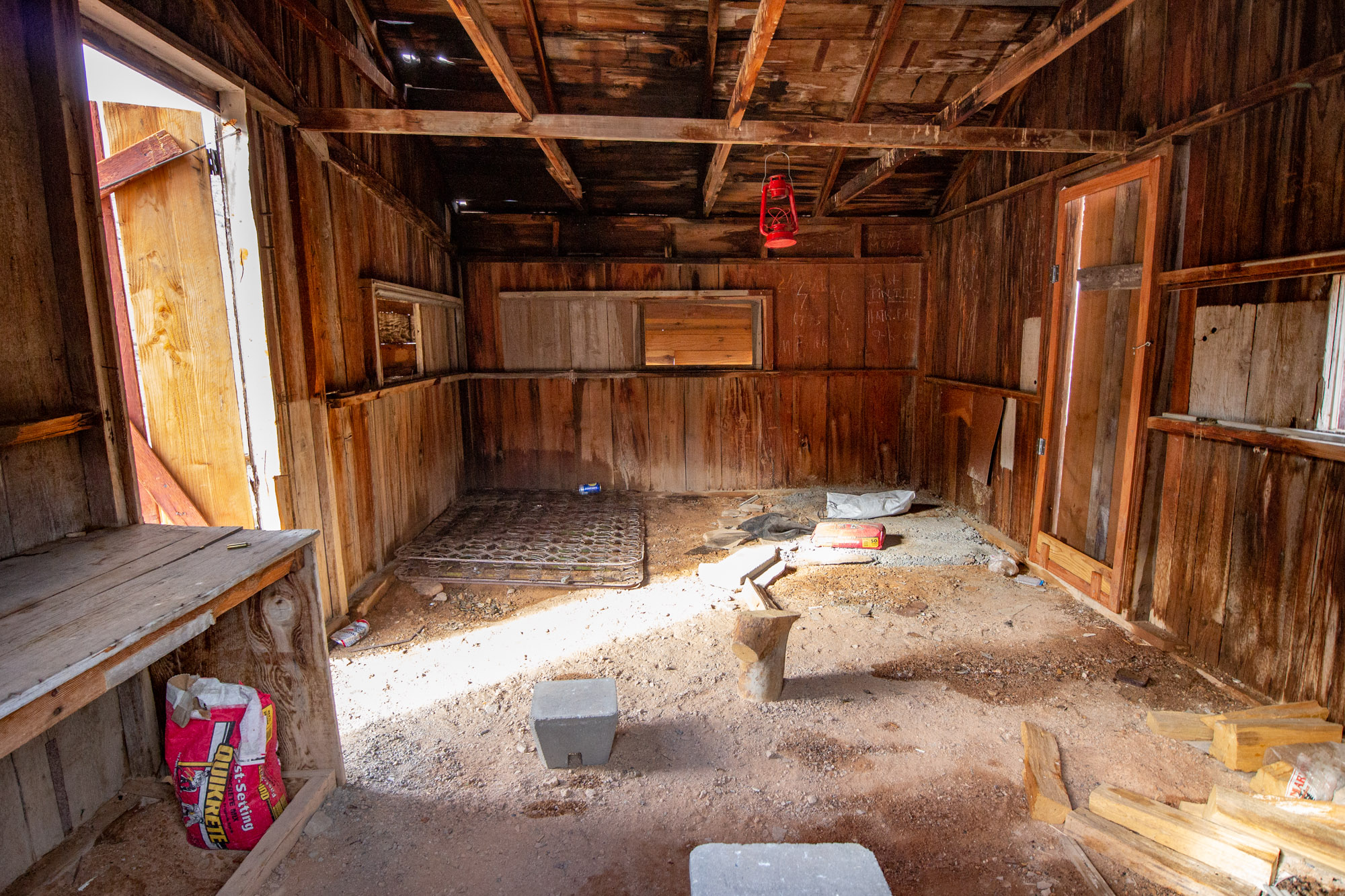 From Cree Camp, continued north where the trail would veer off towards the east just below the Turquoise Mountains. Located within the mountains are a few prehistoric turquoise mines that have been mined over a 1500 year period. While I didn't venture off into this area, it was interesting to drive along where there is so much
old
history.
"In more modern times of the late nineteenth and early twentieth centuries, the "Great American Turquoise Rush" of 1890-1910 was on. The "Rush" was given a boost when George Kunz, a special agent for the U.S. Geological Survey, and perhaps even more importantly, a Vice-President of world renowned Tiffany's, declared in 1892 that turquoise mined in the area was equal to, or perhaps even superior to Persian turquoise which to that point had been the world standard. Needless to say Kunz's comments stirred an even greater interest in turquoise found in the region. (Tiffany's was so enamored of turquoise that it became the foundation of the company's iconic blue box.) It is this legacy which has established the Pacific region as perhaps the finest source of turquoise today.
Miner James Hyten established a claim on Turquoise Mountain in 1896, naming it the Gem (later known as Stone Hammer for the primitive mining tools found there.) Hyten ultimately sold his interest to the Himalaya Mining Company in 1900. By the end of the year, the company would ship $28,000 (more than $400,000 in 2018 dollars) in turquoise to New York. Six years later the mine was sold to the Toltec Mining Company. The company also operated the Toltec Turquoise Mine which displayed numerous signs of prehistoric mining and which had given the mountain its name." - Source Credit pchmines.com
Also located on the Turquoise Mountain is an old AT&T radio facility. The Himalaya Mine is located just below the towers.
"Former AT&T long lines junction/switched microwave facility, owned by Pacific Telephone & Telegraph Company (now Pacific Bell). Microwave paths were Potosi Mountain (Nevada), Mountain Pass, Kelso, Sandy and Ibex. It is now a UHF repeater site, high level digital.
Turquoise Mountain was a major junction point for both commercial and military traffic transitioning east-west along the Mojave Desert corridor. It was a military AUTOVON site and had a semi-hardened structure to protect from nuclear attacks. Antennas on top were known as GEP or Ground Entry Point antennas and were used with the Echo-Fox secure military communications system to communicate with Air Force One." - Source Credit wikimapia.org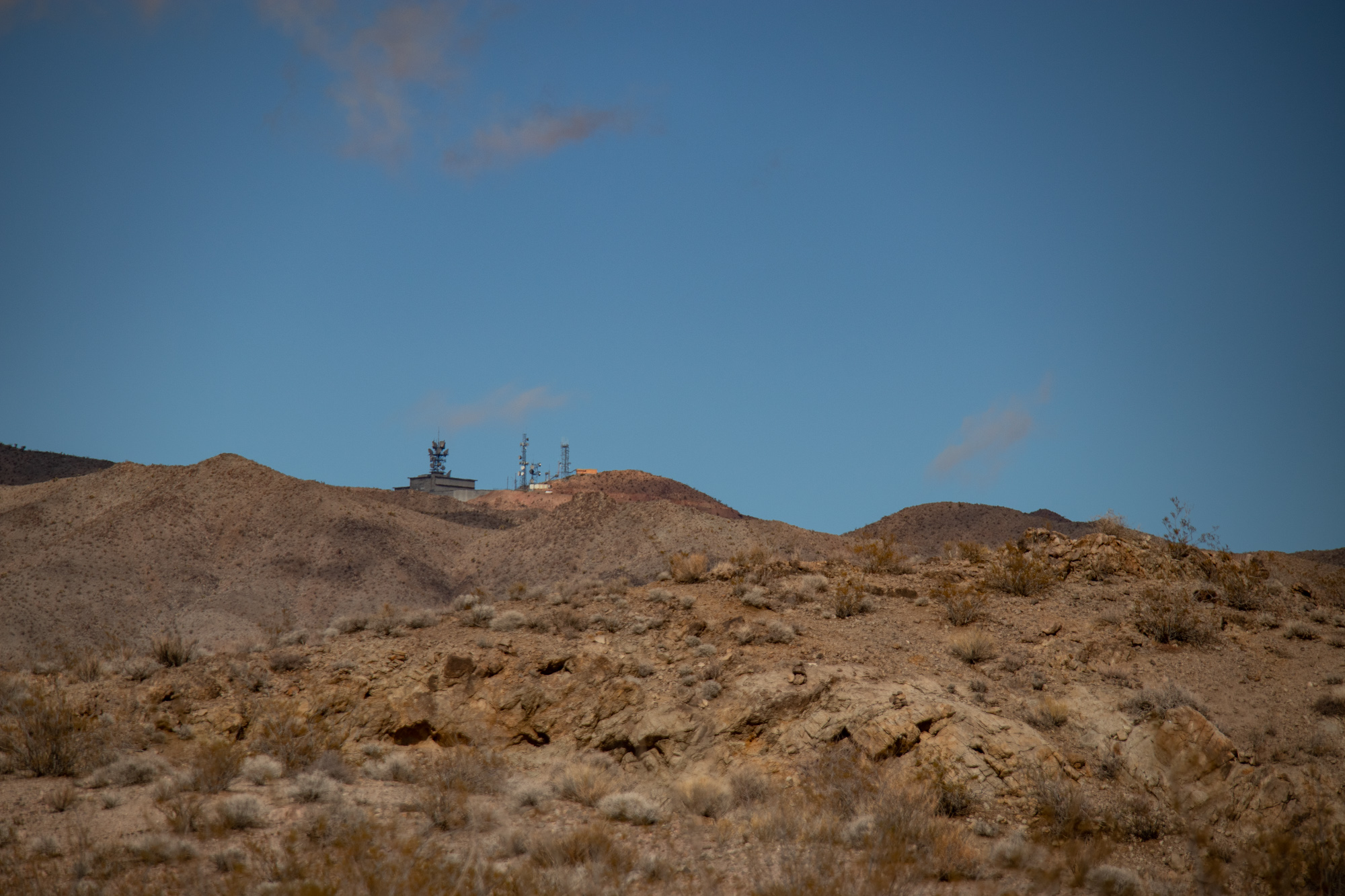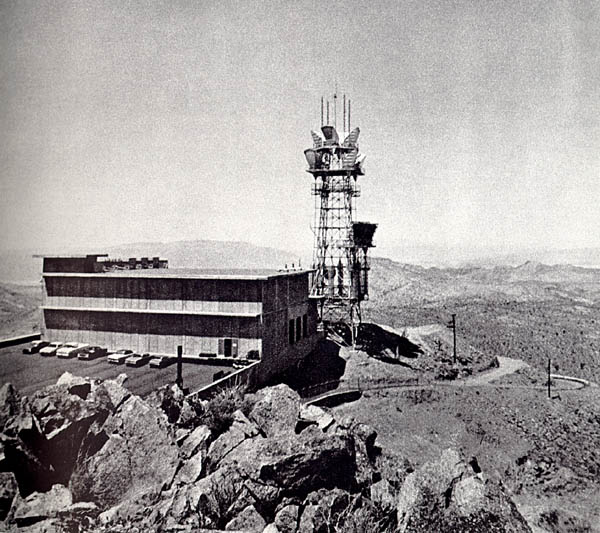 ​
Alongside the trail is the old Wanderer Mine, another prospect owned by James Hyten.
"James Hyten, a resident of San Bernardino, continued to work the mine throughout the years, occasionally leasing it out. By 1930 there were a number of shallow shafts, the deepest being 125 feet. There was also a 20 ton per day capacity mill. They extracted 16 tons of ore which was milled at the Wanderer mill and it is stated they recovered $100 per ton on the plates, with a loss of $65 per ton in tailings." - Source Credit mojavedesert.net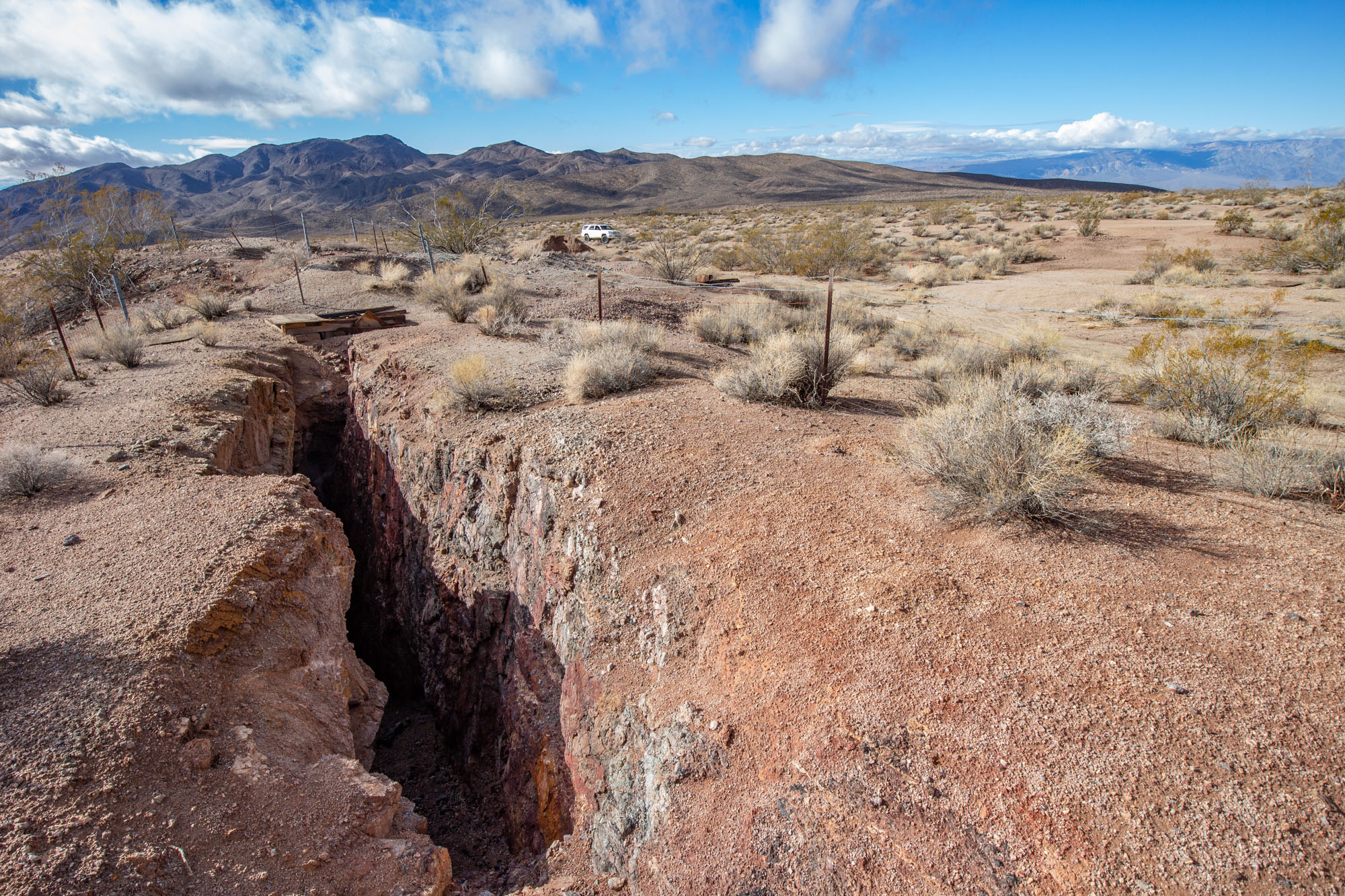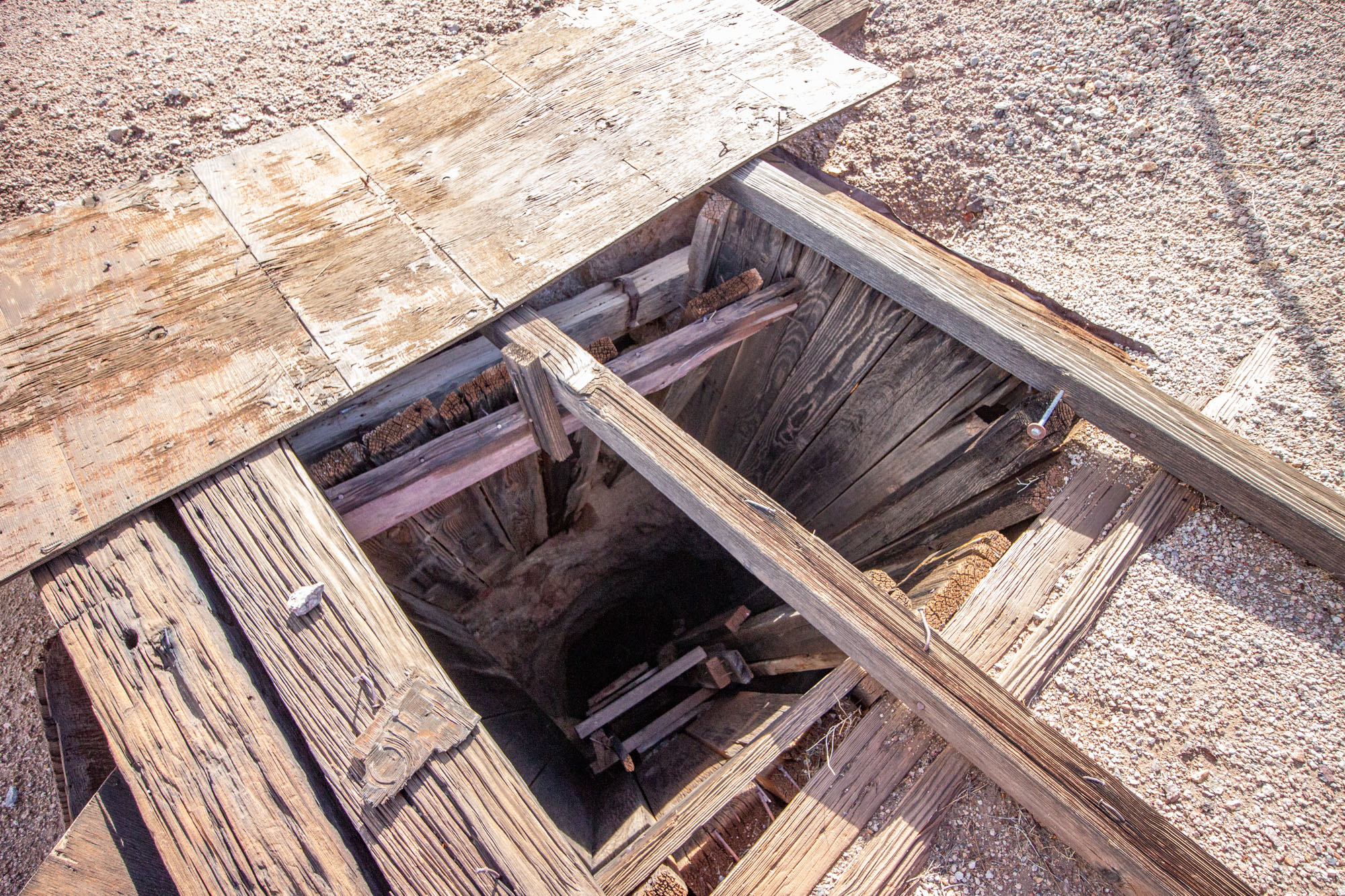 Moving south-east towards Halloran Springs offered some pretty spectacular views.