I'll post shots of any rigs we see while we're out and about.
Here's the first batch.
Date: 27 June, 2007
Location: Bryce Canyon National Park Campground
Chassis: Mercedes 1017
Rig Info: ex-German military chassis, custom built by small shop
Owners: great couple from Germany that we've kept in touch with
Circumstances: This was during our six month test trip or our rig in the U.S. We were riding through the campground on our dirt bikes on a scouting trip and struck up a conversation.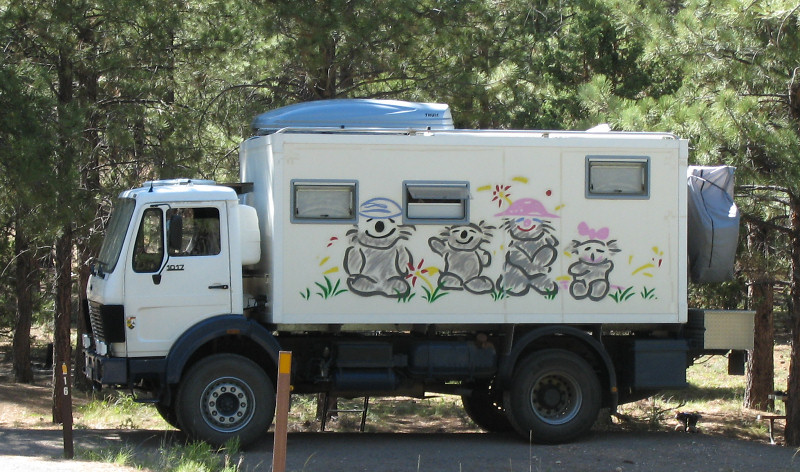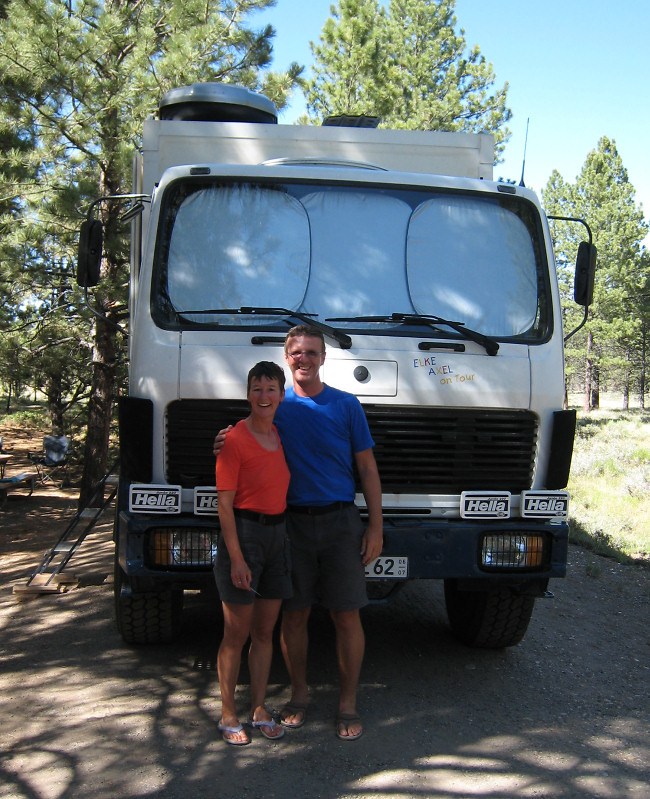 Date: 28 November, 2007
Location: Carlsbad, CA, Dove Library parking lot
Chassis: MAN
Rig Info: N/A
Owners: couple from Germany touring North America and beyond
Circumstances: Steph spotted this in the library parking lot down the street from our old house in Carlsbad. The wife of the couple walked out of the library while Steph was shooting these photos.