Before: Rear "lift" was provided by 2" AAL and a 2 inch shackle. attached to a horrible dana turdy five with redneck extensions on the brakes.
Front was 6.5 inch rough country coil with rustys lower fixxed arms and stock uppers and more redneck brake extensions.
driveline was mostly ok with the exception of the NP 242 transfer case and the before mentioned dana 35
the rear shock mounts were also pretty much wiped out and needed some help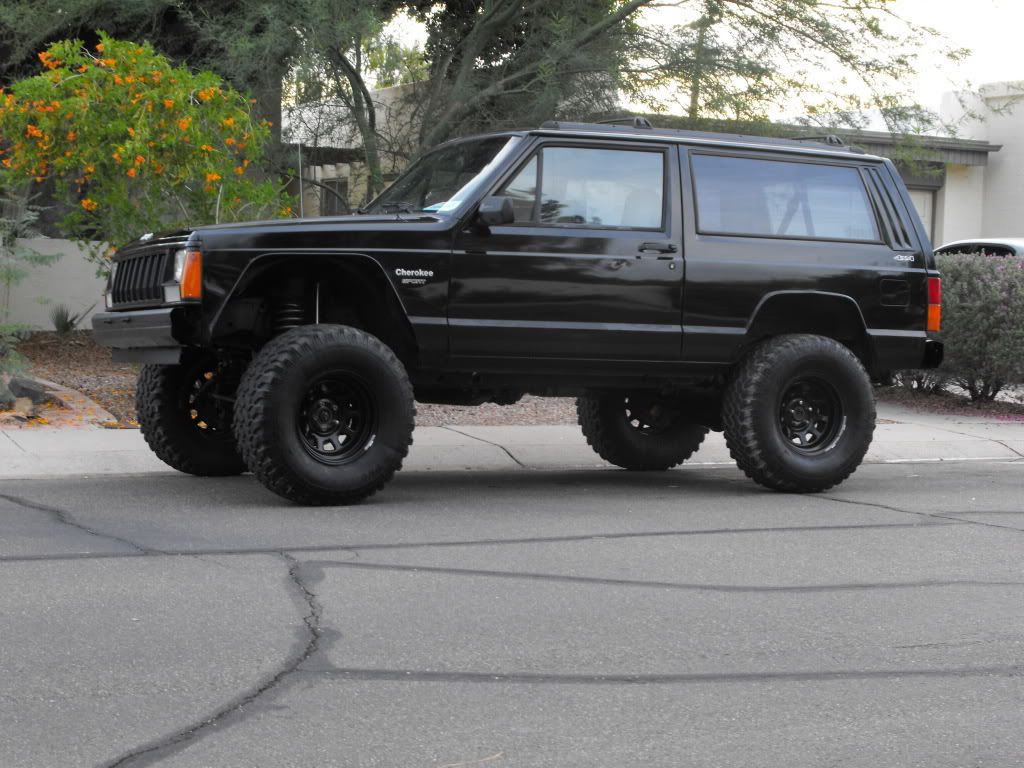 After: Front lift is put up by 6.5" rustys coil, rustys high flex brake lines, and rustys radius arms and rancho stabilizer.
rear lift is 4.5 inch rustys leafs on 2 inch rustys shackles, the dana 35 has been ditched for a chrysler 8.25
Also running the JKS cross-over shock mount with 9" bilstien buggy shocks
the 242 was ripped out and replaced with a 231 with SYE.
Next;
bumbers, roof rack, lights, gears, lockers, on board air, 35's, brown dog motor mounts, sliders, skids, would like to go with a 4 link coil set up on the rear. I will update this thread as things unfold. Please feel free to make suggestions, ask question, provide links to good products etc.
poser pic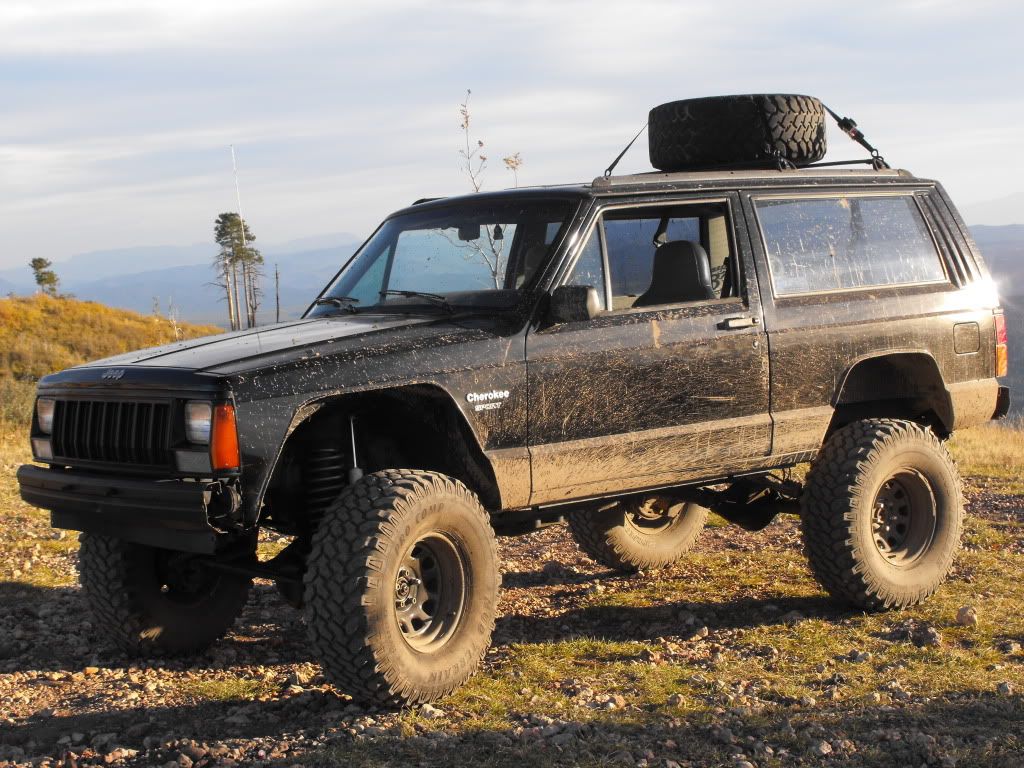 J
ust
E
mpty
E
very
P
ocket
Last edited: