It's high time to show my pops what I've been wasting my free time and money on for the last 20 something years.
So, my dad is 73 and for the first time he expressed interest in joining my brother and I for one of our trips so we thought we'd do a bit of a highlight real of "south" Death Valley.
We're driving from Phoenix, AZ and my brother was headed in from Orange County, CA. Dad and I hit dirt just about 100 miles from the cabin. As the sun set and we were flying along it seemed like some great rabbit migration was happening. Over each hill the offroad lights would shine on another 5 or 10 rabbits in the middle of the road. After they faked left and faked right they usually found a way to get off into to the desert... All except for one. He decided to fake right and try and get one more fake in and jumped into the passenger door of the truck. A loud thud right where my dad was sitting signaled his mistake. He got up and disappeared, but that had give him a sore neck given the imprint on my door.
We spotted a flashing light high up on a hill and I knew it was my brother, Chris. We've used this technique over the years to signal friends showing up late. Pre-radios this was a favorite. Grab a beer, climb up a nearby hill and flash a flashlight at oncoming trucks a few miles away to give them a point of reference while they make their way through the darkness. We didn't need it this time, but it's always fun to see the excitement in someone as you tell them it's our camp signaling us. I'm glad my dad can sense these simple and somewhat silly pleasures too.
Chris had some extra bratwurst cooked up for us so we scarfed them down along with a few beers to celebrate a long afternoon of driving.
Good morning!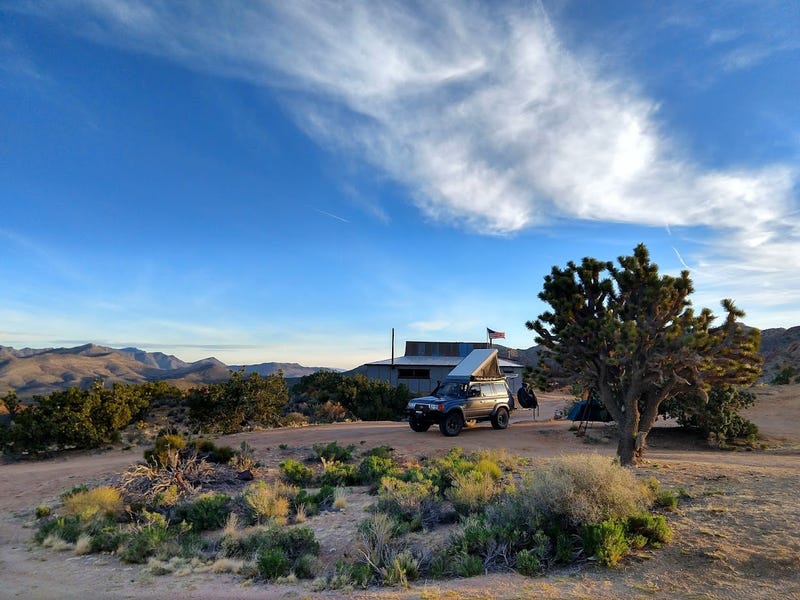 My brother's truck. I call him Bob. A 1973 Ford F100 4x4 with 390FE and a Pullman Camper.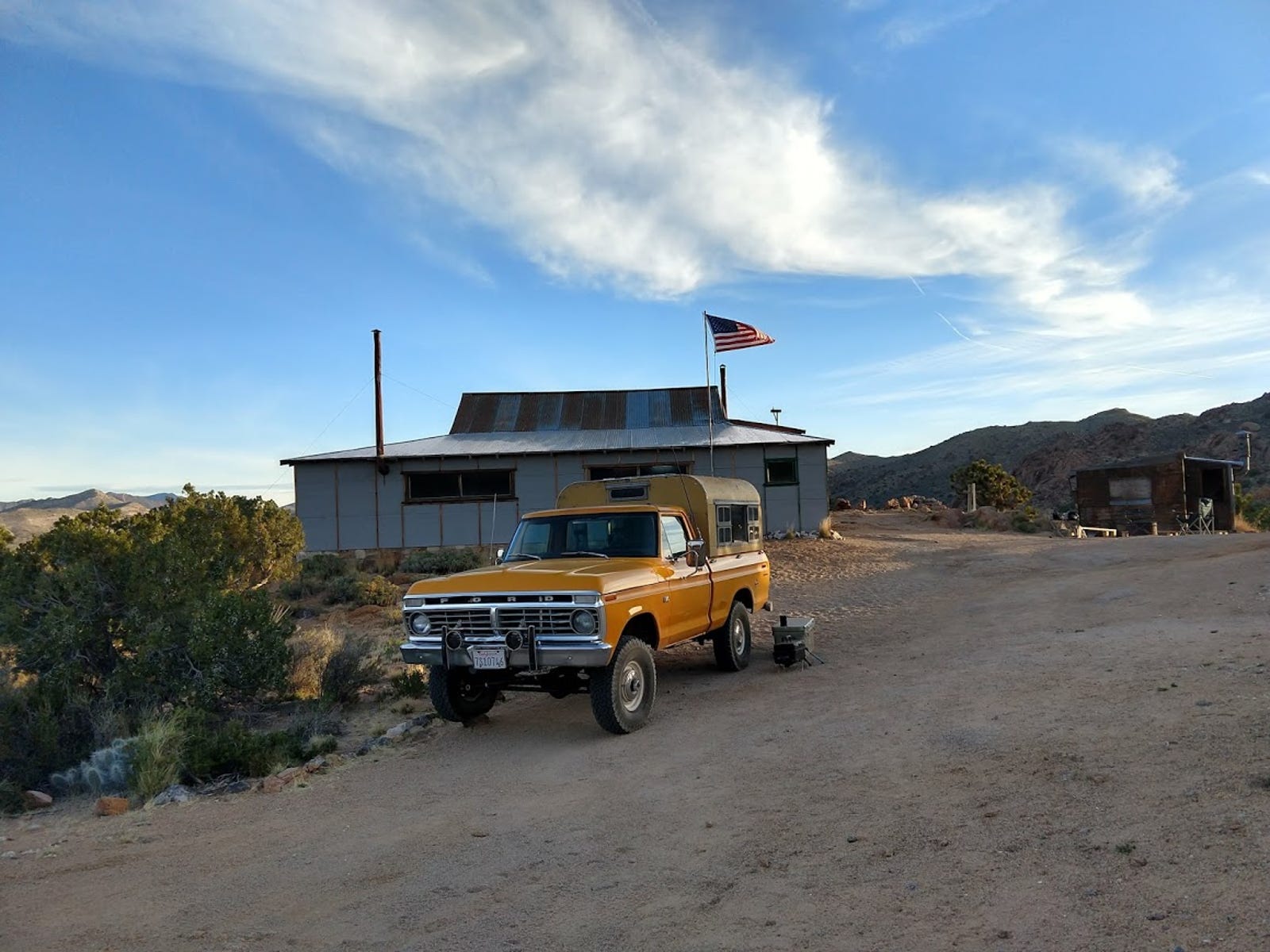 The kitchen view at this cabin is top notch.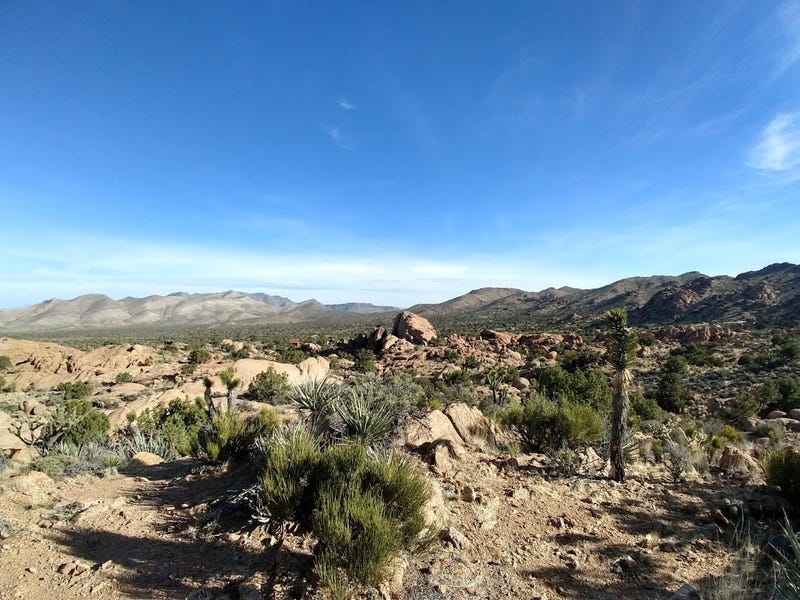 his particular cabin is anything, but remote. You are within a few miles of a major interstate and at the bottom of the hill we passed many campers in vans or rental cars unaware of what was just up the hill.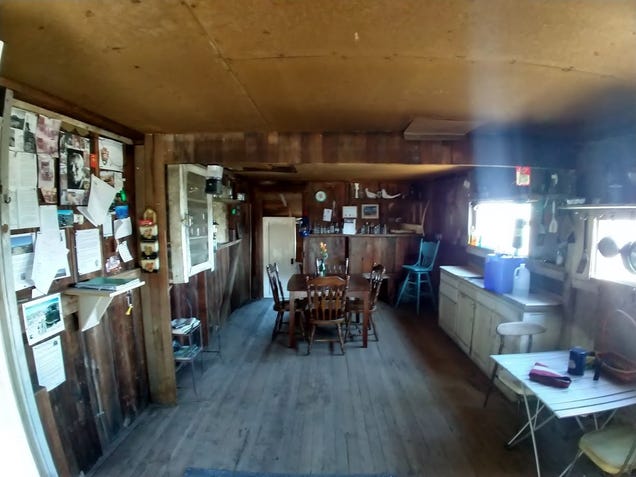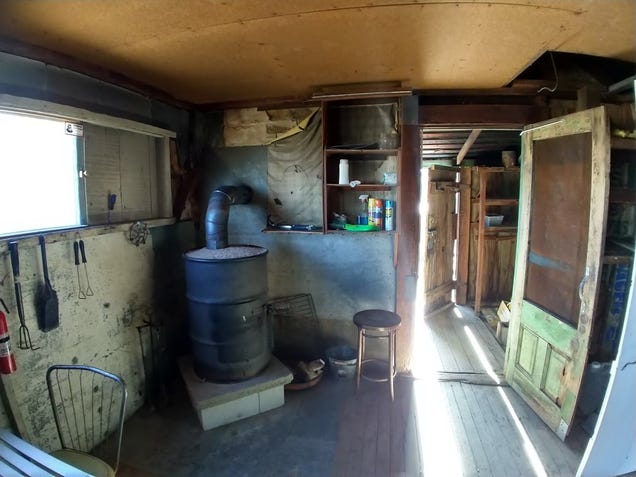 The Joshua Tree's around here are so happy and plentiful. Even more so than Joshua Tree National Park.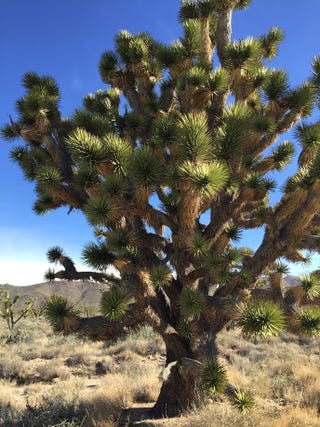 We made our way into DVNP and stopped at an old favorite for a dip in the warm spring that pours out of a nearby rock.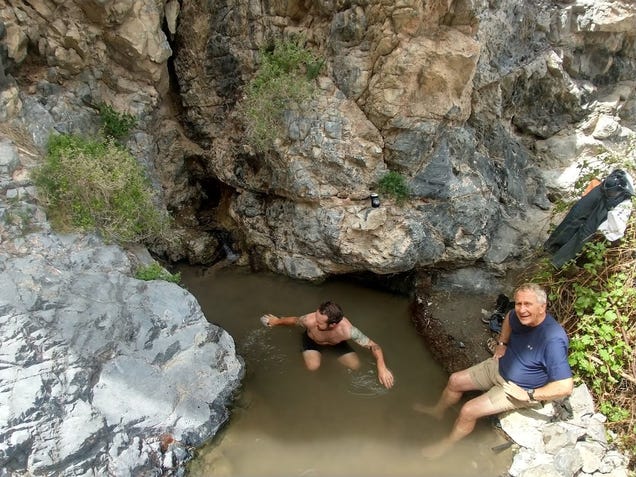 So much lushness in the middle of a desert.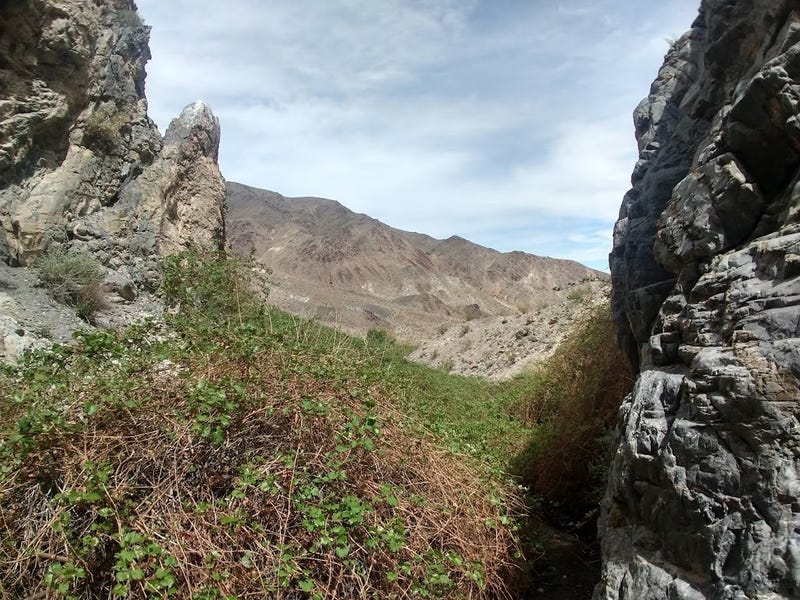 After having some lunch we headed up to a gold mine we'd never taken the time to explore. It was interesting enough that we've decided that next time we'll need a full day to park and hike to see all of the different structures present.