About running the top without the side panels as I've shown in some of the concept images...
I've regularly run my LJ modular top without the side panels in the summer, and that's possible with this modular conversion as well, but two more things have to be done.
1. On both the JK 2dr and the JKU, the bottom of the rear panel will have to be bolted to the tub. The factory bolts to the tub only along the sides, and without the sides in place the back of the top won't be secured. Holes will need to be drilled in the bottom of the rear panel and in the tub rail so the two can be bolted together.
2. On the 2dr, the roof panel will have to be secured to the roll bar. The factory JKU top has two bolts that go into the main roll bar hoop, and those will secure the roof panel, but those bolt holes aren't present on the 2dr JK. If I had a 2dr JK I'd work out the details of securing the roof and post what's necessary, but since I don't have one, but since I don't have one, I'll just describe it - where the two rubber bumpers on the underside of the roof panel rest on the main hoop of the roll bar, you could either bolt through the main hoop at that point, install nutserts in the main hoop, or weld t-nuts into the top of the hoop. There may be other options as well, but I don't have a 2dr to look at.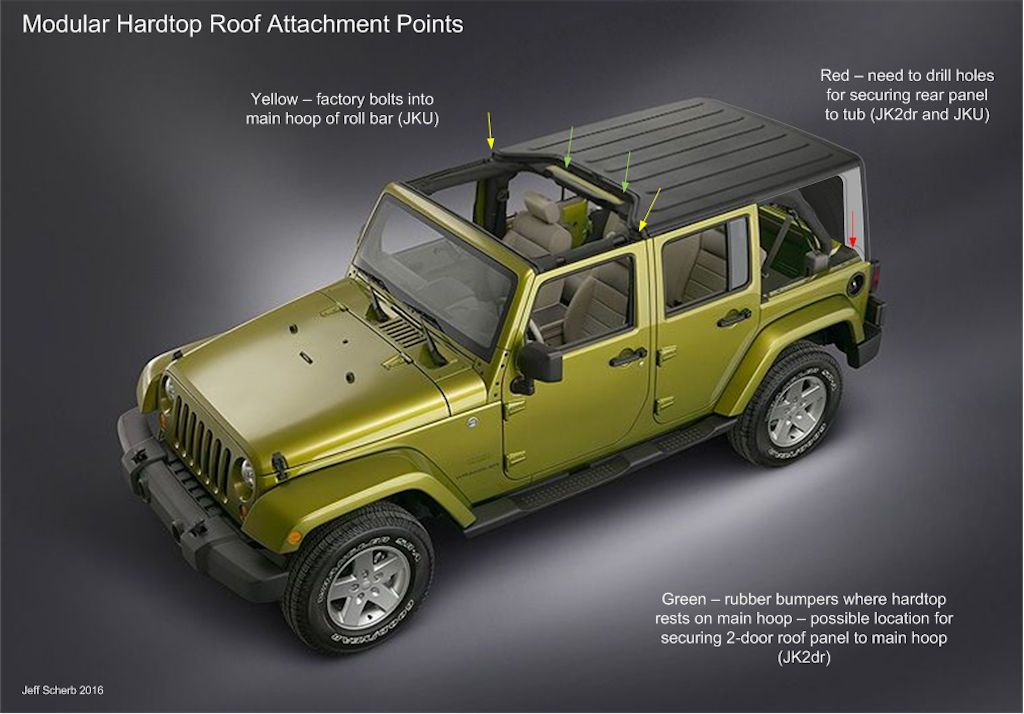 And once you can run without the side panels, it's also possible to make roll-up roll-up soft sides like the ones on my LJ...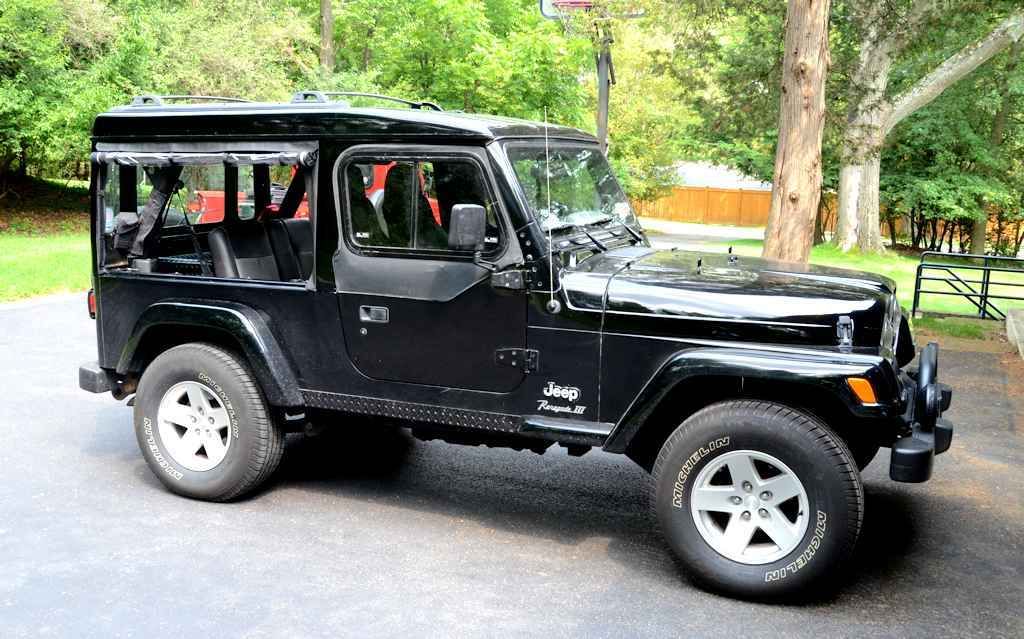 I'll post the details for soft sides in a few days.
Last edited: