This isn't an expedition-related project, so I'm not doing a build thread for it in this forum like I have with my other projects, but I thought some people might be interested in seeing this anyway...
I've been building some custom fiberglass parts that I'm calling a "CJ Grille Conversion kit for the TJ/LJ", which enables a CJ grille to be installed on a TJ/LJ. Here are some photos of the work in progress: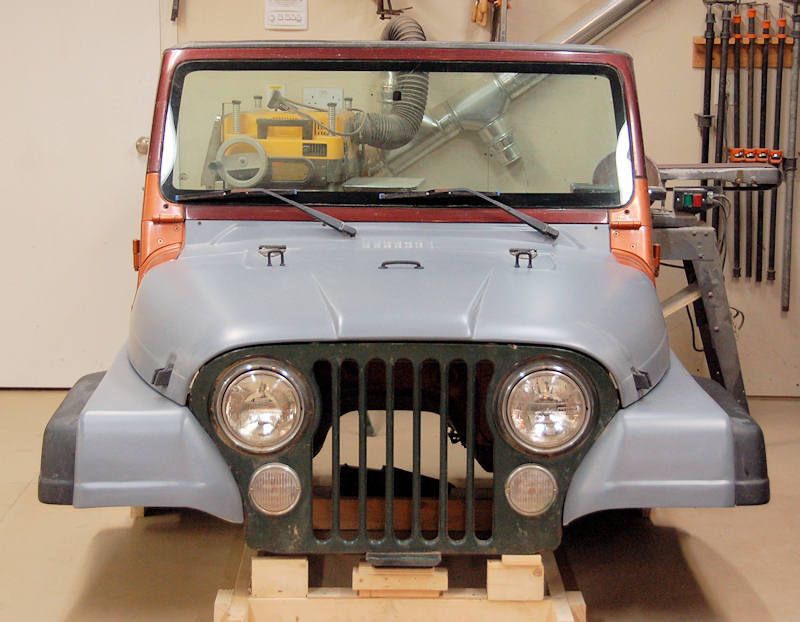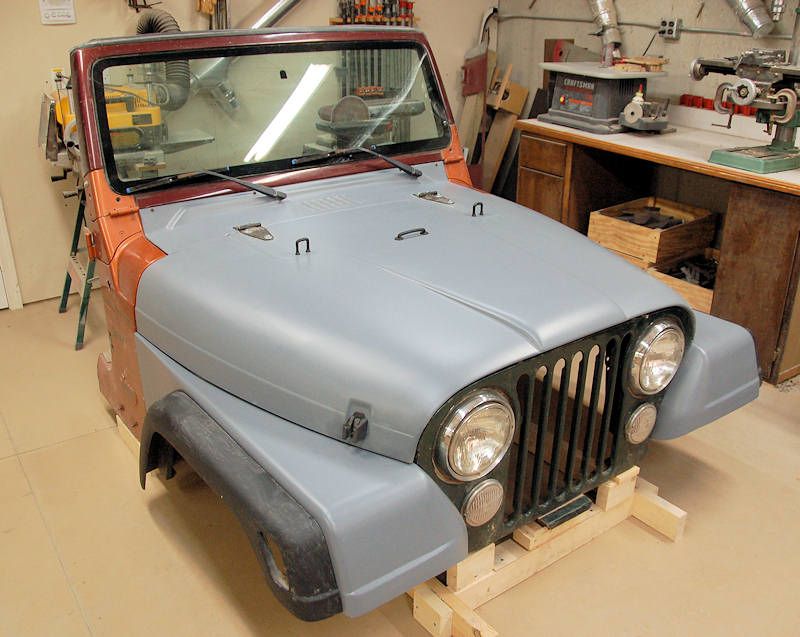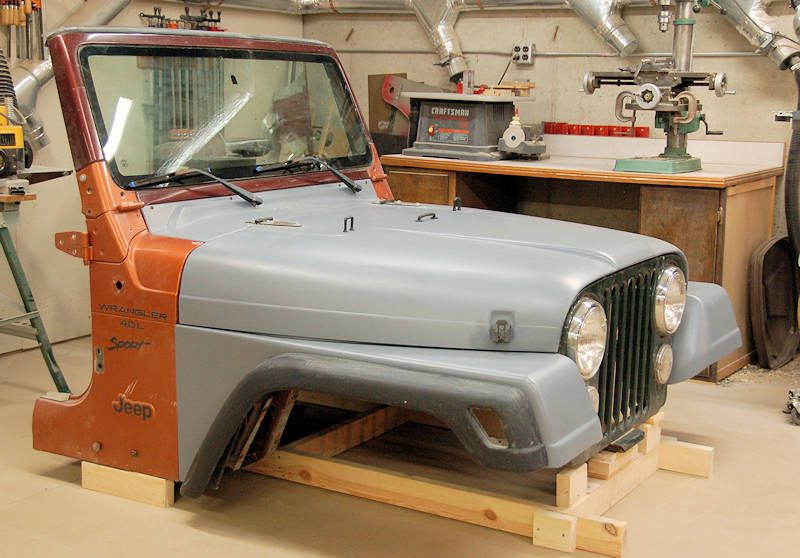 A key part of making all of this work is a new custom cowl panel - this eliminates the hump in the center that the stock TJ cowl panel has. The center section of this cowl panel is actually molded from a CJ tub, so it mates up to the center part of a CJ hood perfectly.
At the moment the hinges are mounted on TJ centers; in the final implementation they'll be spaced out a little wider to CJ spacing.