Building your own canopy/camper is easier than you think. You just have to have some time,basic hand tools and skills, and some money. I looked at used campers for my truck and they were $3000 plus, and then i would have to modify them to suit my needs. I came to the conclusion that it was easier and better to build my own.
First you have to find out what you need. I am a carpenter that usually works alone, so I needed something that would be easy to load heavy tools and lumber. I also needed a sleeper so that I had a fast place to catch a nap after work. Thus i decided a full standing height inside with an area for a bed over the cab of the truck would be perfect.
Here you can see the box I made of 3/4pressure treated plywood with 45degree gussets screwed and glued into the bottom of the box and under the side of the shelf that goes over the pickup bed. There is a hole cut out to access the cab through the rear slider window. I assembled the box on top of the pick-up bed so that I had easy access to glue and screw all joints together. After it was easy to drop the box into the bed with 2 men. Yes, pressure treated is real HEAVY!
Here you can see the basic set up. Pressure treated 3/4 ply up to cab height. The steel studs and the 2/4 studs are flush with the edge of the plywood so you can add a covering later. Steel studs that are double up inside each other horizontally on the top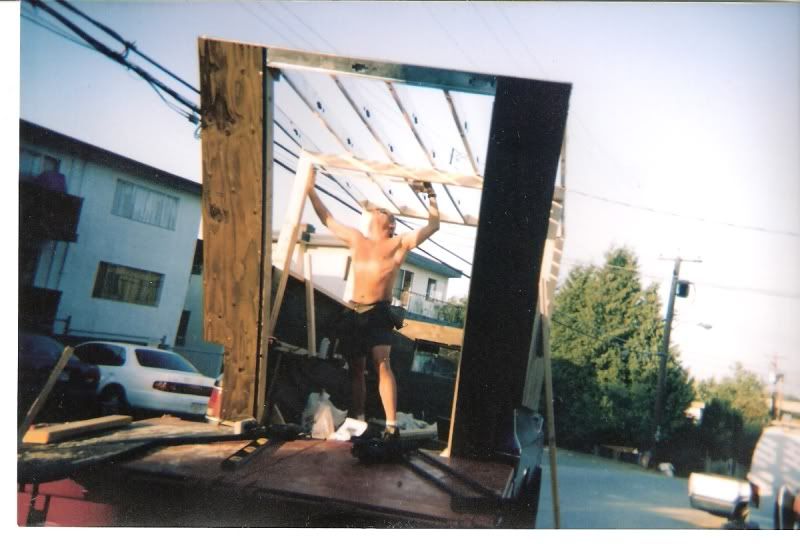 This shows the view from the back. The big opening is for a ramp that is hinged on the bottom and folds down much like the drawbridge of an old castle. Inside you can see how i just built a wall on top of were the 3/4 treated plywood stops, that is flush with the outside edge of the ply. The cross members supporting the horizontal steel studs are a 4 pack of 2by4s.
This gives you an idea of the vertical and horizontal steels studs and 2by4s.
There is a 3/4 ply gusset at the upper part of the rounded top at the front which is flush at the outer edge with the vertical studs so that the whole side and top is ready for the outer skin.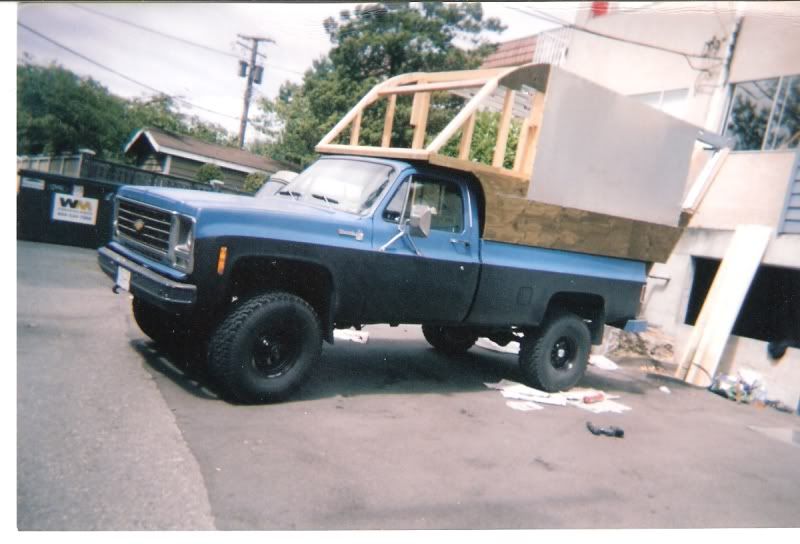 Here you can see the the addition of the outside aluminum sheeting. It is super thin and light weight and requires no maintenance. The aluminum sheeting is glued on.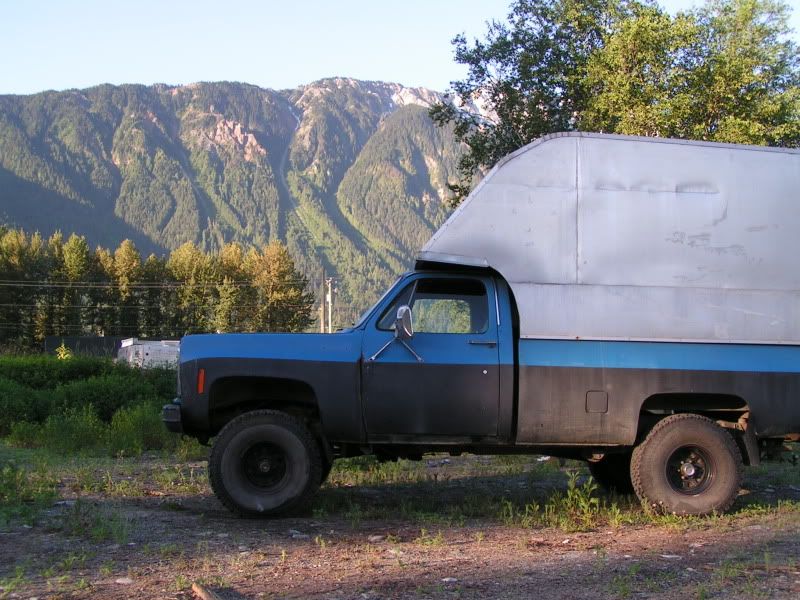 Here is a side view showing the angle of the canopy above the cab. Super aerodynamic and great for 4 wheeling because it is heavy on the bottom, and super light weight on the top.:smiley_drive:
Sorry about photbucket being trash. here is an old pic...
from imgur.com
a trusted website....:Wow1::luxhello::friday::bigbossHL::wavey::exclaim:
Last edited: