My criteria at the time was 4-season capability, economical to travel with and I could sleep overnight in stealth mode, so I ended up with a 2001 Subaru Outback.
As we all know the 4-season capability from Subaru
I wanted the capability of transfering the vehicle for different task. The first thing I noticed was all of the wasted space taken up by the back seat.
Look at the amount of storage room that was created.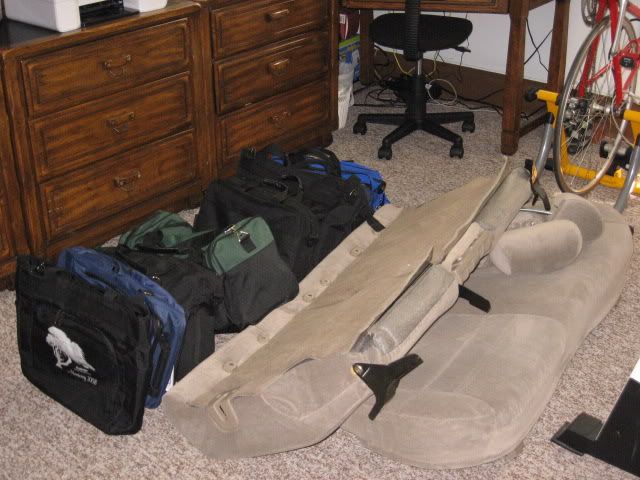 I use small soft sided bags picked up at the local Thrift Store to seperate all my gear
This is the sleeping platform I made from stuff laying around the house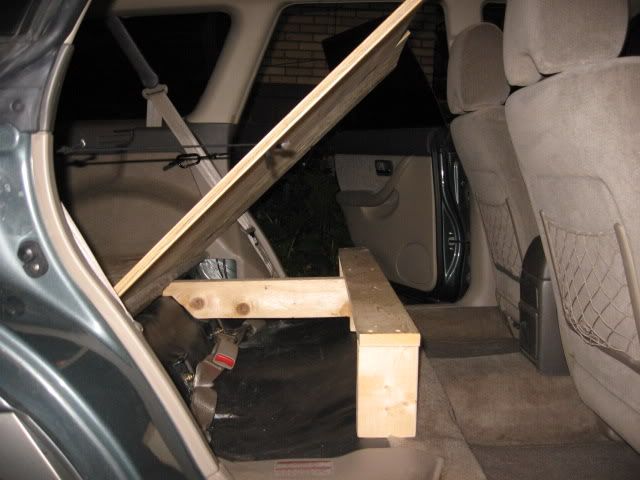 The frame was made from a 2"x4" and the plywood is hinged to gain access. The platform is suspended using paracord and carabineers which click into existing seat latch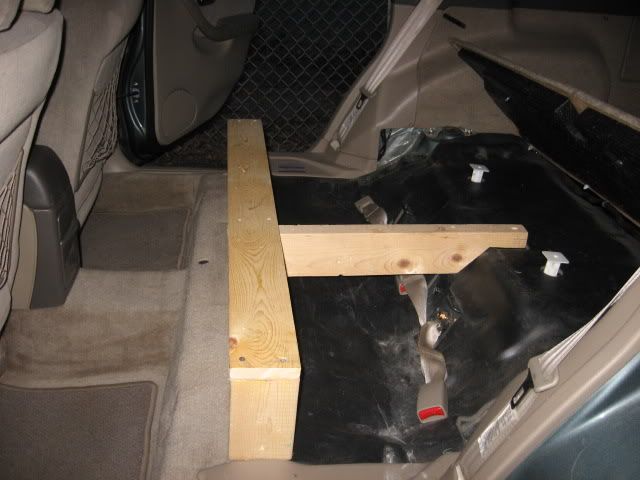 another shot of the frame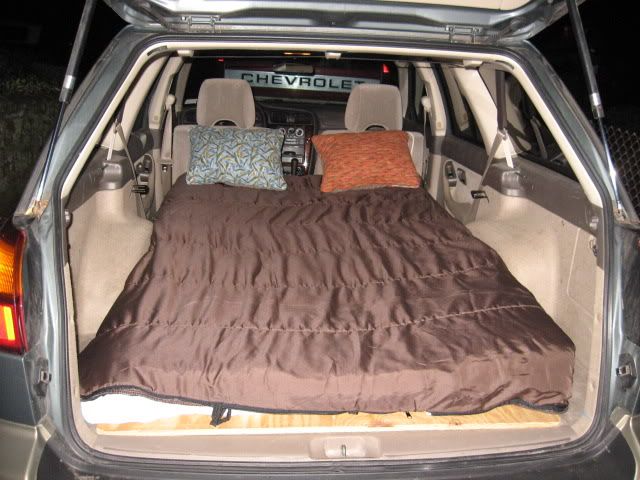 Bed consist of two 20' wide x 1" Thermarest topped with eggcrate foam and our old sleeping bags when we were kids.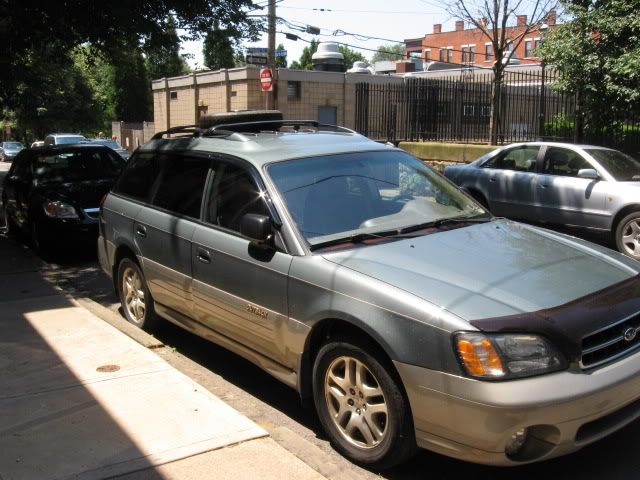 I added 20% transparent tint to conceal the interior and keep the temps lower. I also added rainguards to crack the windows for fresh air in stealth
mode. I have more photos to upload for bug screening, insulated window blinds for wintercamping, my micro kitchen set, bathroom solutions, stay tuned