Last min trip to join in on the fun at "Borregofest" being held by Outdoor adventure USA group. Sponsored by Larry from Dirty Parts.
I always wanted to go to Anza and honestly the infamous squeeze was on my "offroad bucket list"
so last min I invited a friend and off we went!
Arriving at "BorregoFest" HQ campground and few mins later we were off on the sculpture tour.
Series of sculptures by artist Ricardo Breceda. This one is Columbian Mammoth used to walk these valleys 1.1 million years ago.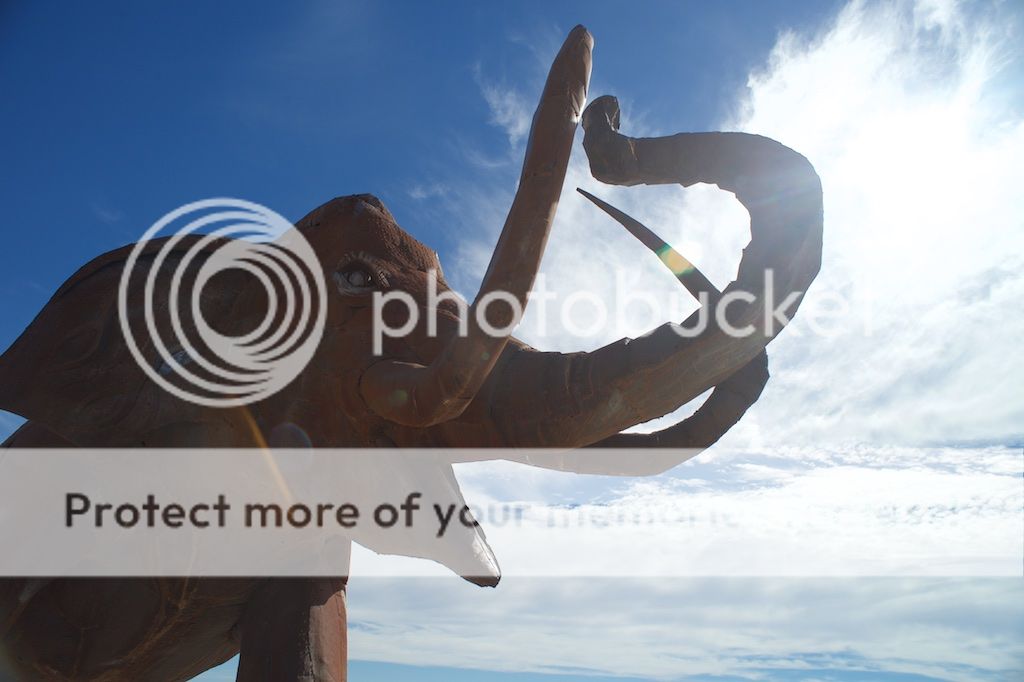 Wind God bird. A real bird! Largest flight capable bird in america. Wingspan of 17ft. stood 4'tall. only 6 of these have ever been found, 3 of them in Anza Borrego. 3.5million years ago. Artist Ricardo Breceda.
The Utahraptor 6' tall much bigger than the 3' tall velociraptor.
Spinosaurous live here in the borrego desert. Artist Ricardo Breceda.