My bite for tonight....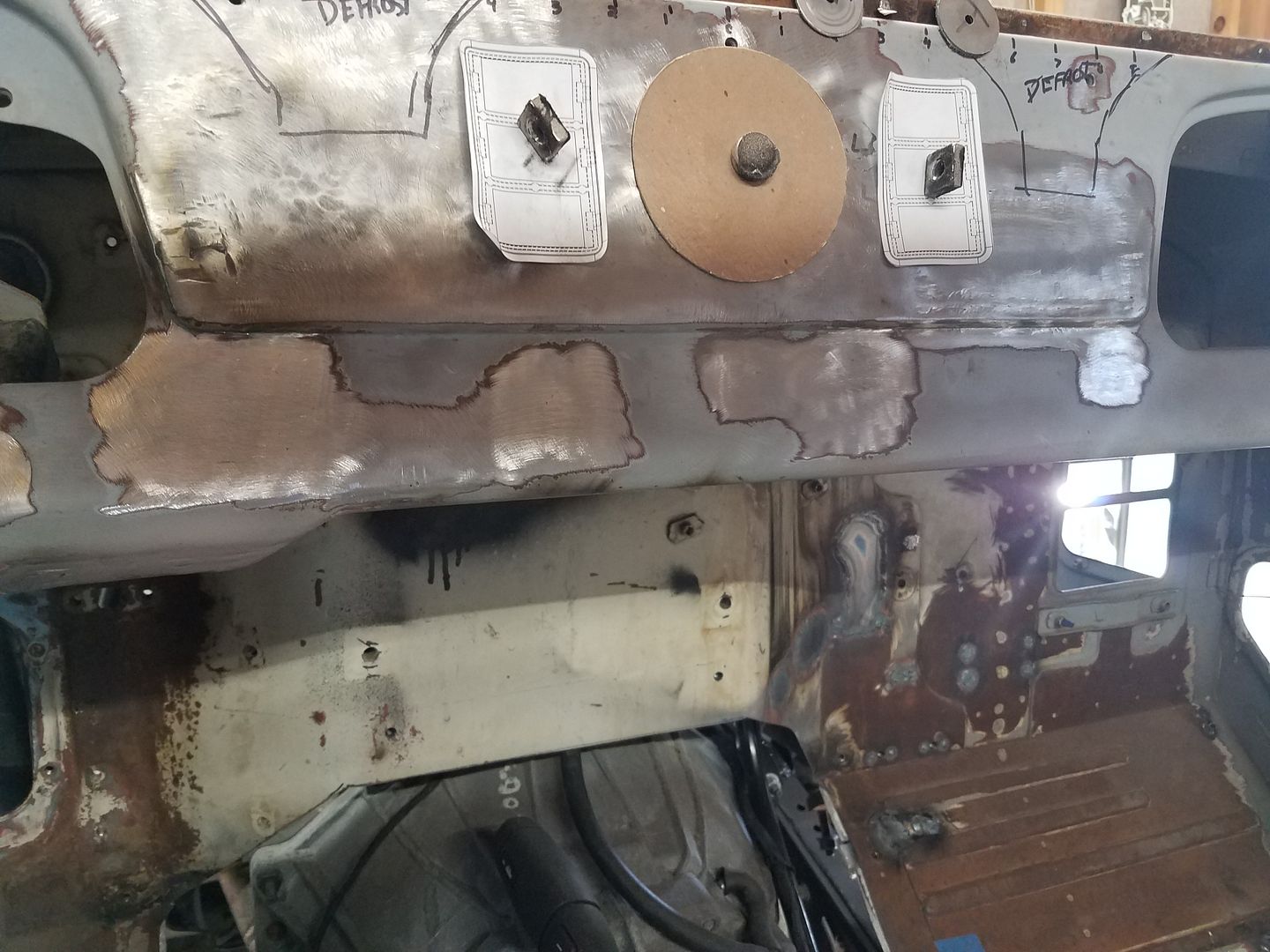 I patched a half dozen holes in the lower center part of the dash. These where new holes from when the tub was flipped. I had removed a bunch of old brackets that where spot welded to the rear of the dash. That made holes. Those holes needed filled.
I used my 'standard' method for this...
The holes where drilled out to the next factional size with a step drill. I cut thin wafers of round bar stock that matches the hole diameter. I hold them in place with a magnet while I tack them with the TIG. Once the magnet is removed I weld them all the way around using small amounts of small diameter filler. I sand the majority of the weld down with a 36 grit 2" rol-loc. A little body hammer work helps get things flat. I finish it off with an 80 grit 2" rol-loc.
Generally, I just try and get better at making everything disappear...