It was a very difficult decision to make... parting ways with our Eezi-Awn RTT. For us, it was more than just a "tent"... it kept our family sheltered, safe, warm, dry, and made our LC shine. Most of all, it provided all of that and many memorable nights camping. We were now in the market for a ground tent that could maintain the same standards, along with our main priority for a ground tent... being easy to set up and stow. OzTent, Jet Tent, Kodiak, and Springbar were among the tents we were considering. We chose a Black Pine - Pine Deluxe 6 - Turbo Tent that we purchased from Costco. To be quite honest we are going out on a limb with this tent as there are very few reviews that are available or pictures of the tent in actual use. With Costcos open arms return policy and a savings of ~ a hundred less than the best internet prices it was a no brainer for us. This tent might not have an ExPo following, but I think it'll do just fine.
Waterproof ripstop canvas material construction. Notice the zippered cord port. The floor is pvc material? It's not the thickest and you'll definitely want to use a ground tarp or mat to help protect it from puncture. Can't remember how thick the Oz or Jet floors were in comparison.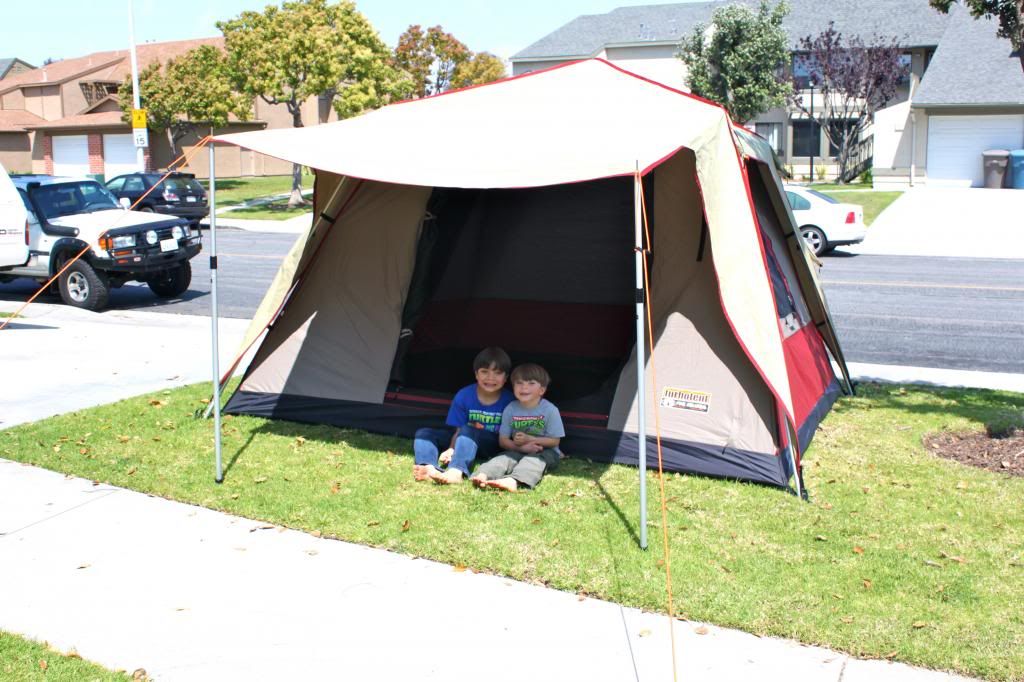 Boys miss the RTT, but camping is all that matters anyways.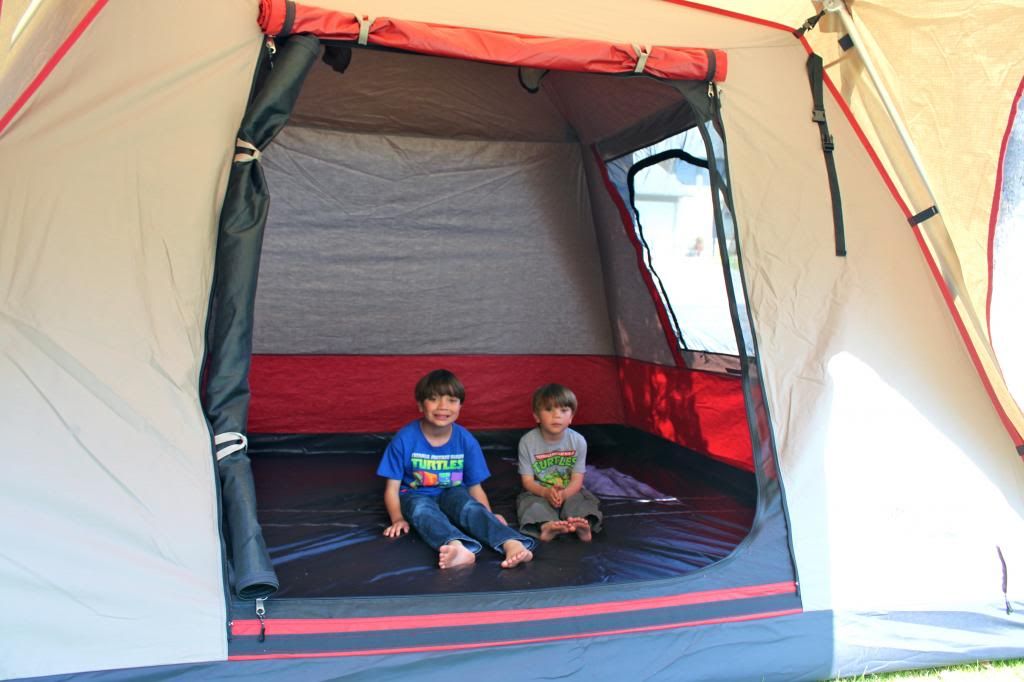 Entrance unzips on left and right sides and has Velcro along the whole bottom portion and rolls up, screen unzips and rolls to the left. Dual zips and velcro secure tabs on all.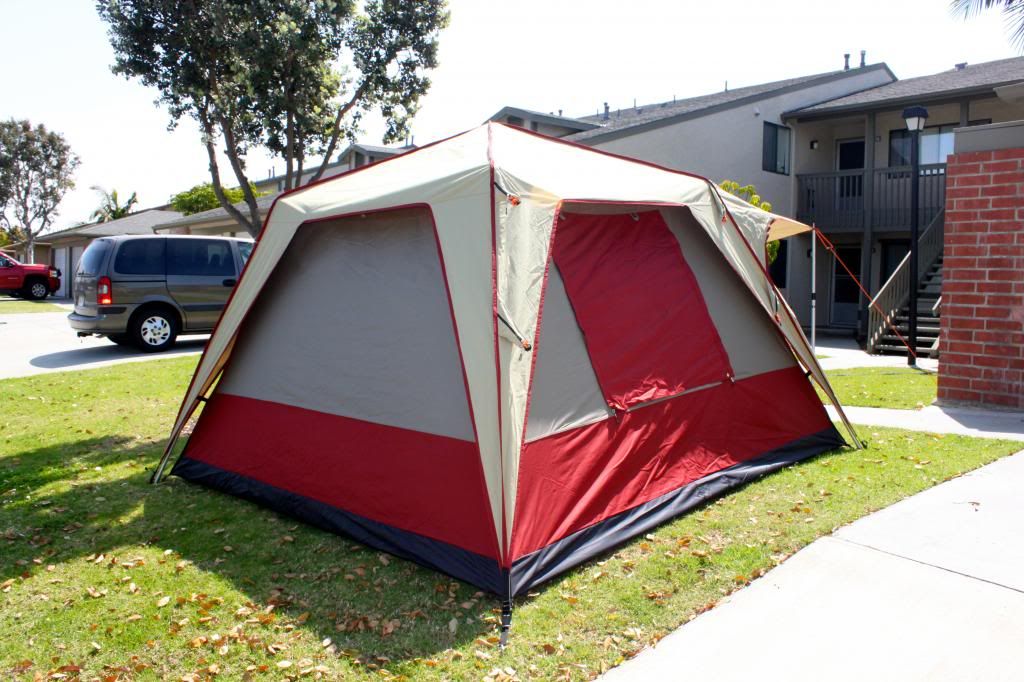 The tent itself is waterproof the rainfly adds additional protection to the top of tent that is most vulnerable to water intrusion. Multiple zippered and secured guy lines at every corner. Rain fly clips in at four corner and provides coverage at entrance.
Multiple interior storage pockets, dual screened windows, dual roof vents, and lantern/gear ring at top.
Ample head space for room for 4 people.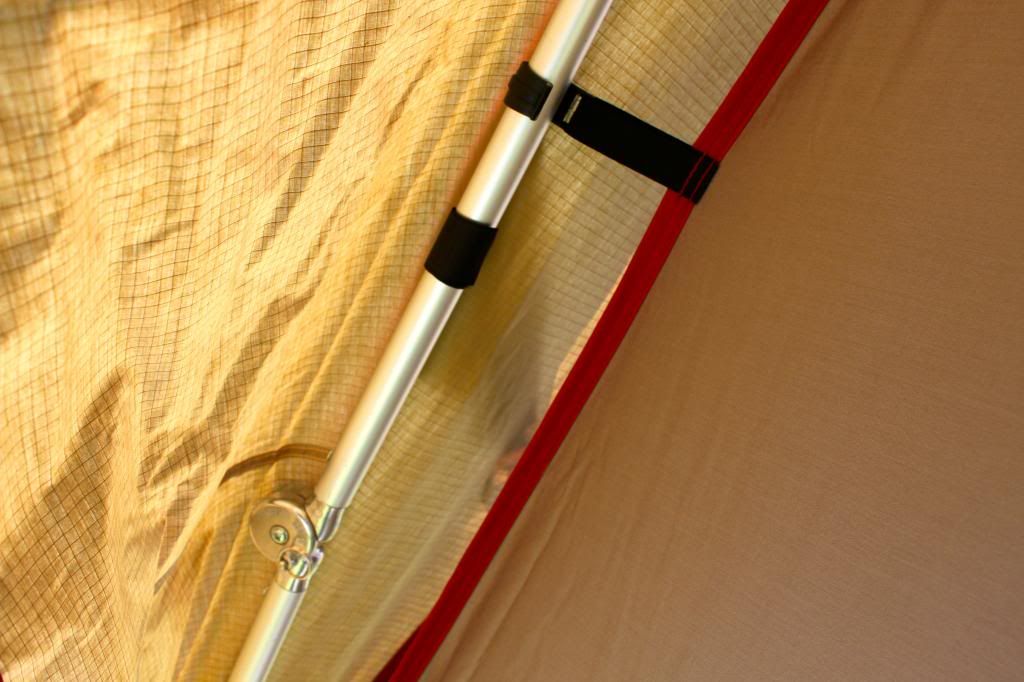 The poles and Turbo joints are of high grade aluminum construction providing light weight sturdy construction and ease of use.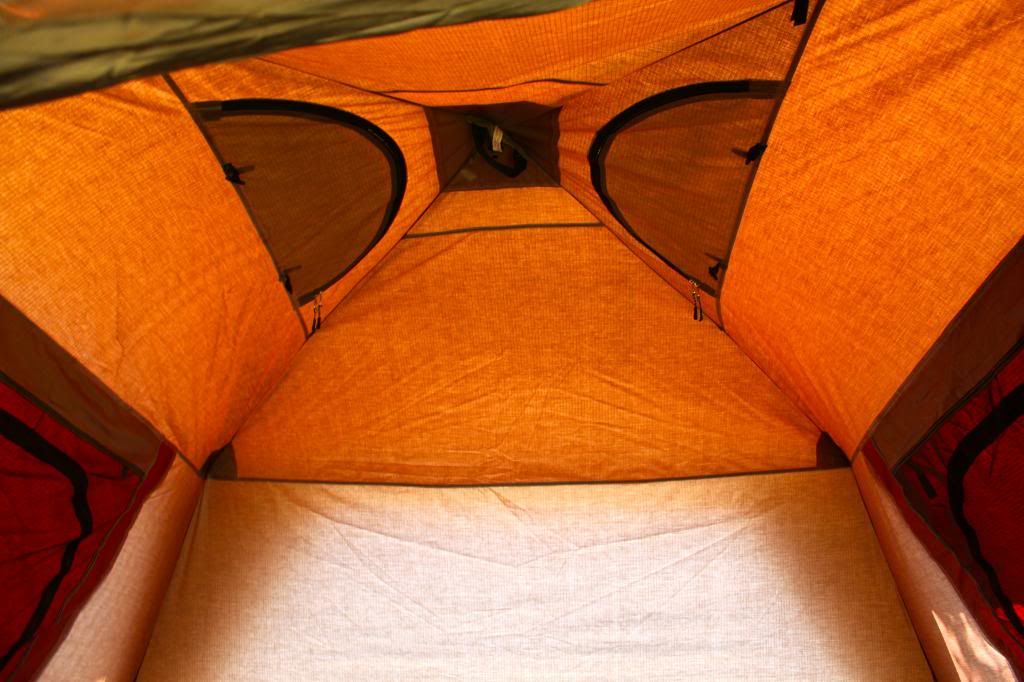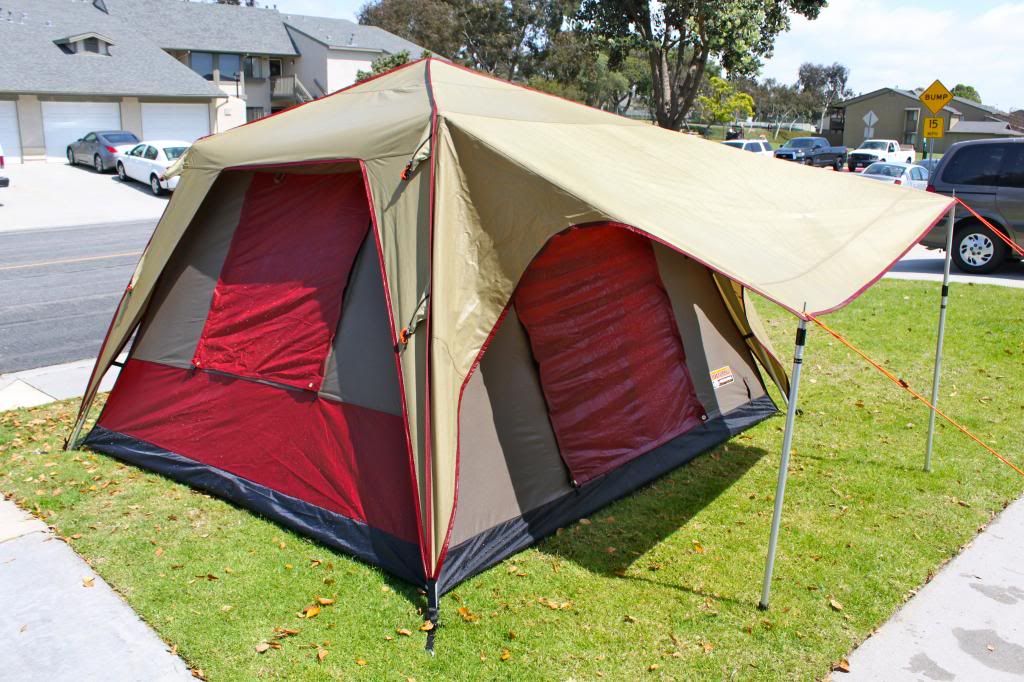 Closed all windows, vents, and front access for wetting of the tent. Spraying down of the tent before initial use allows the tents thread to swell in its seams and help identify any water intrusion hot spots. After a good 45 minutes of spraying down I was anxious to see how it held up... On the outside the tent beaded and wicked the water very until it just became soaked. I made sure to spray under the rain fly to simulate worst case scenario. On the inside I was very pleased to see only a couple of small drops. I felt it held up very well to the spray test I put it through and it dried off completely in under an hour. As per the Black Pine reps I spoke with at Costco, this is a 4 season tent... I'm not completely sold on that until I personally camp in it during a good snow fall, but I think this will do just fine how we normally camp. Stay tuned as we put this tent through some use.