I have a Power Max PM 4 60 Amp charger that am going to use to charge my 100 amp Fortune lithium 12 v battery. Besides shore charging I would like to use the same charger to charge from a Westinghouse 1200/1000generator.
This would overload my small generator so I was wondering if I could use this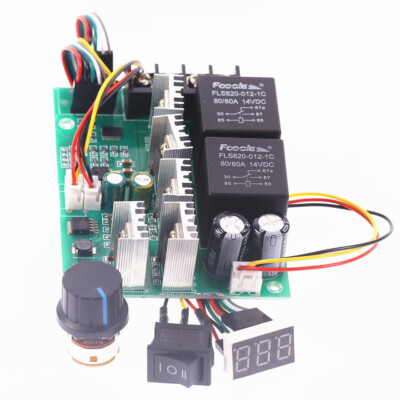 <li> Specification:</li> <li>Brand new</li> <li>Working voltage: DC10V~50V</li> <li>Output voltage: Linearity Under Load</li> <li>Maximum current: 60A</li> <li>Persistent current: 40A</li> <li>Speed control range: 0%~100%</li> <li>Speed regulation method: Potentiometer (Tape Switch)</li>...
And adjust the duty cycle as to not overload the generator .
If this won't work I am looking for a solution as I prefer not to carry 2 chargers. Any help much appreciated
Last edited: