I have AirLift 1000 air bag kits installed in all of my Jeeps. I first installed them in my pickup to provide extra load capacity for the increased space and expected loads in the bed. Then I installed them in the other two Jeeps, they help a lot with the extra load of a roof top tent, fridge/kitchen and all the other gear needed for expeditions. I've probably got 400,000 miles on them in total on all 3 Jeeps and I've been very happy with them.
Because of the way the exhaust is routed close to the driver's side rear spring on the JKU, AirLift provides heat shields that get attached to the exhaust pipe with hose clamps. The heat shields that came with the kit rusted and fell off about two years after installation. I got a second set from Airlift and they were about to rust off as well so I removed them the other day before they had a chance to fall off. You can see how the tabs for attaching them are rusting away...
I made duplicates out of stainless steel.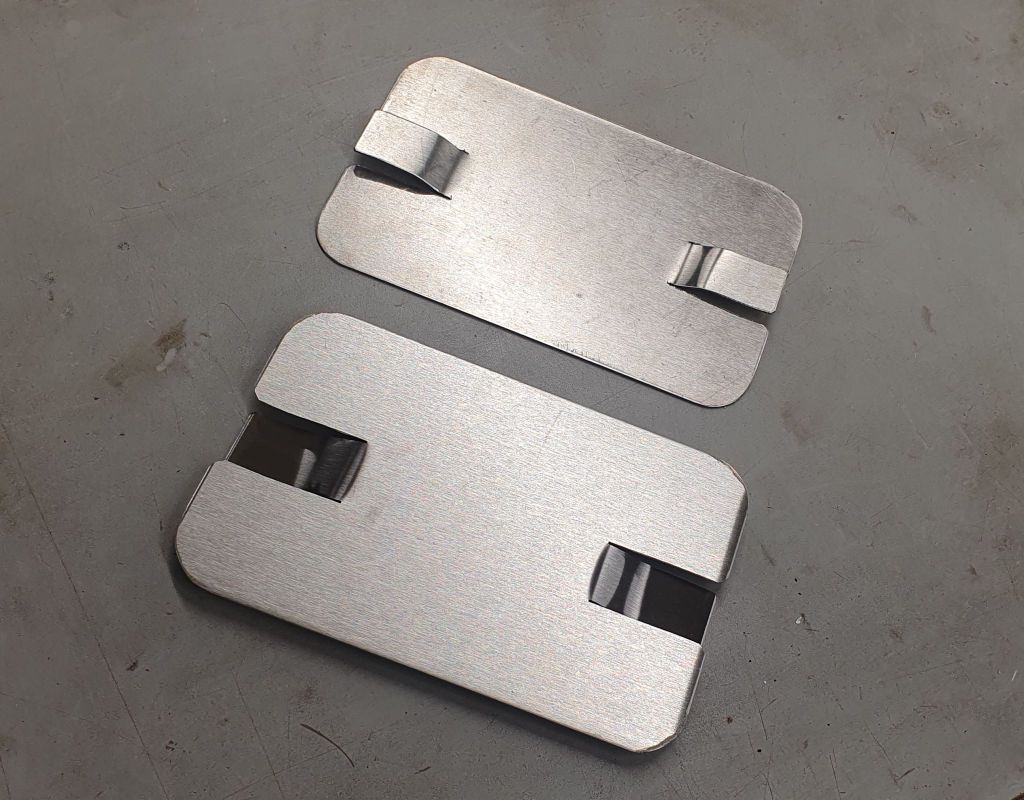 Installed:
Won't have that problem again.