The other day I got a promotional email from Cricut offering 50% off supplies, like decal vinyl. While browsing their site, I discovered that they offer material for cutting stencils. Since the early Jeeps (40's/50's and maybe some 60's) had graphics painted on through stencils, I decided to get some stencil material to try.
Many of the early Jeeps had this stenciled on the tailgate:
I'll cover the steps in case anyone is interested. First, I cut the stencil on my little Cricut Joy machine:
Then the cut stencil is "weeded" (that's the term Cricut uses). The part to be painted gets removed. When making a decal, usually the background is weeded away but since this is a stencil that is to be painted through, the image is weeded out.
To transfer the fragile stencil to the surface to be stenciled, clear transfer tape is applied over the stencil: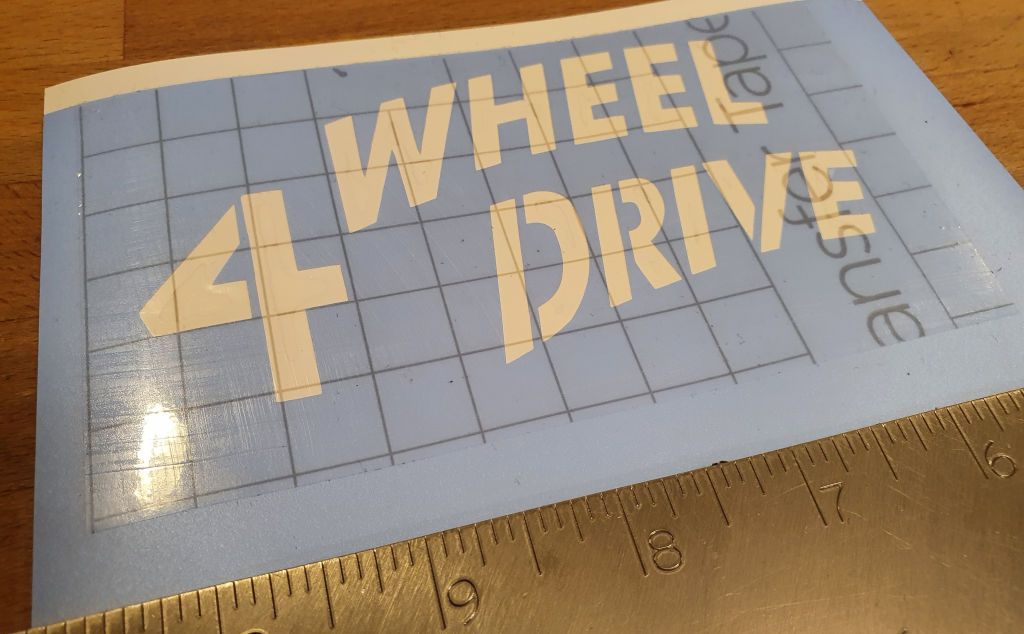 The backing is then peeled off the stencil and the stencil is applied to the surface which in this case is a piece of the tub left over from when I made my pickup.
Applying to the surface: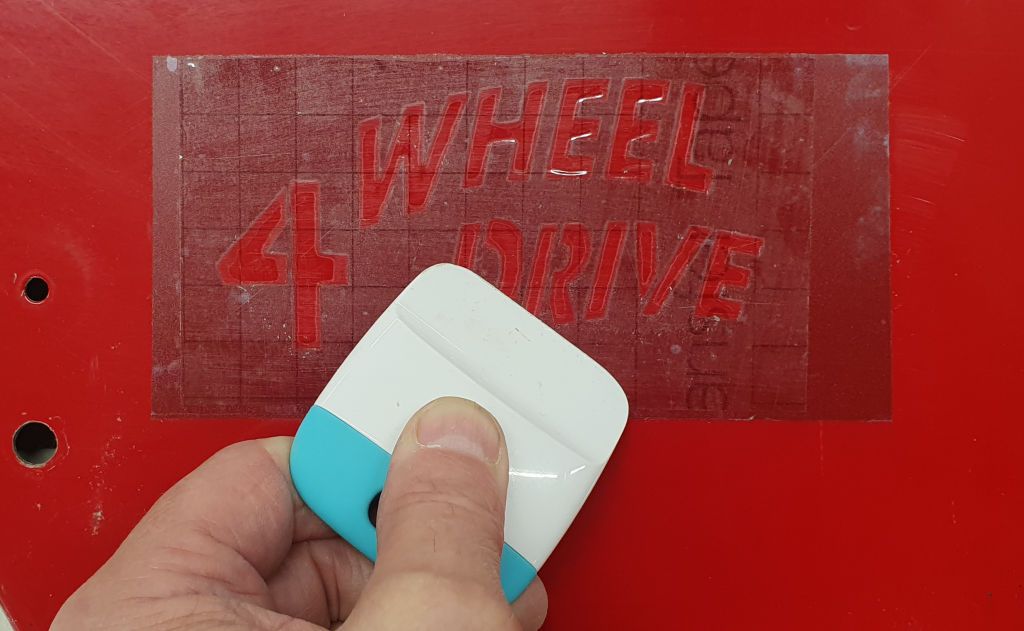 Peeling off the transfer tape: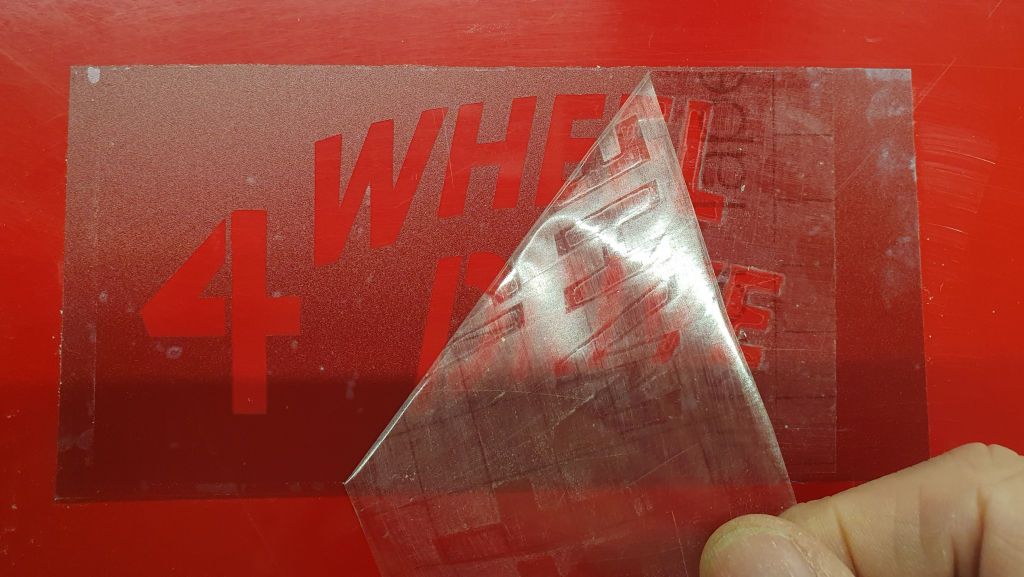 I covered the area around the stencil with masking tape to protect the surface from overspray:
Rattle can painted:
Done.
Looks at least as good as the original stenciled/painted on graphics on early Jeeps.
I'll continue to do most graphics in vinyl, but it's nice to have stencils in my array of possibilities.