There are so many stories online about "stealerships" that it makes me want to post about my good experiences with the local dealer. They have always gone out of their way to help me and I've always had great experiences with them.
Today I walked into the showroom carrying a camera and a roll bar bag. Immediately one of the sales people asked if I was there to measure something (I impose on them a lot to measure things in Jeep models I don't have at home). I said no measurements today but asked if I could borrow the key to one of the Gladiators on the lot because I needed to photograph the bag I was carrying in a Gladiator. Not only did they say yes, but one of the other sales folks immediately went out to the lot and brought a Gladiator up to the front door for me. Then they helped me prepare everything for the photos, repositioned the Jeep so other vehicles weren't in the the photo through the windows, and when I was done they handed me the keys and said "Why don't you try it?" He was so nice and helpful I felt like I had to drive it so off I went (alone).
BTW at 6'6", I find both the JL and JT have less room in them than both my LJs and my JKU. My knees hit the dash even with the seat all the way back. I reported this to him when I got back but thanked him profusely for both the help with the photo and the test drive.
The photos I took: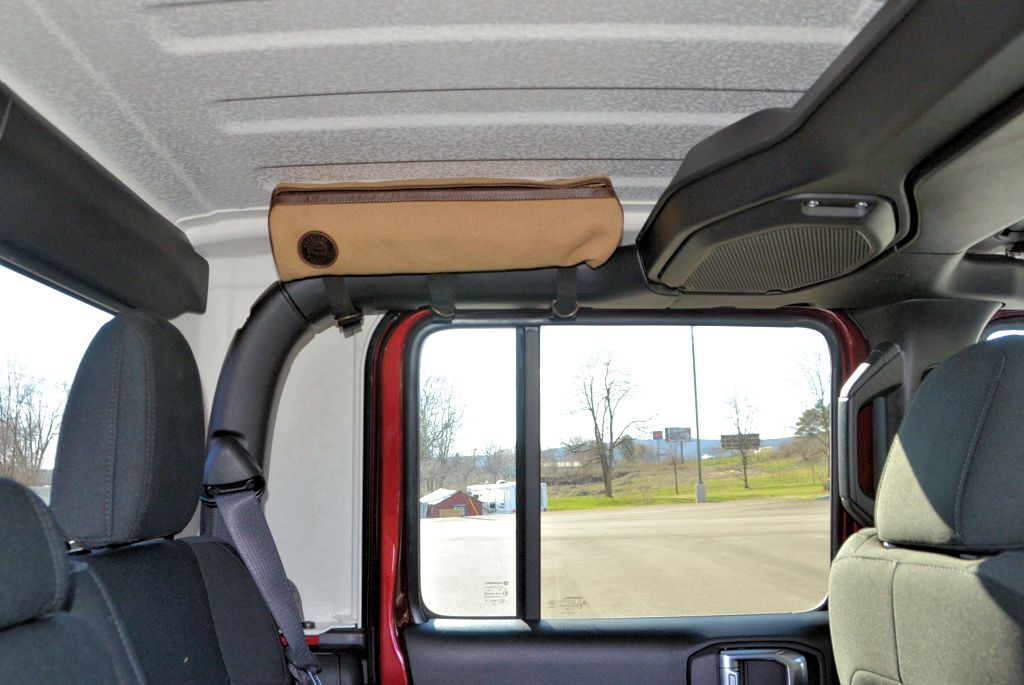 Last edited: