Finished all but one of the brackets and bolted everything together. There is no drilling in the Jeep required, everything bolts right in place.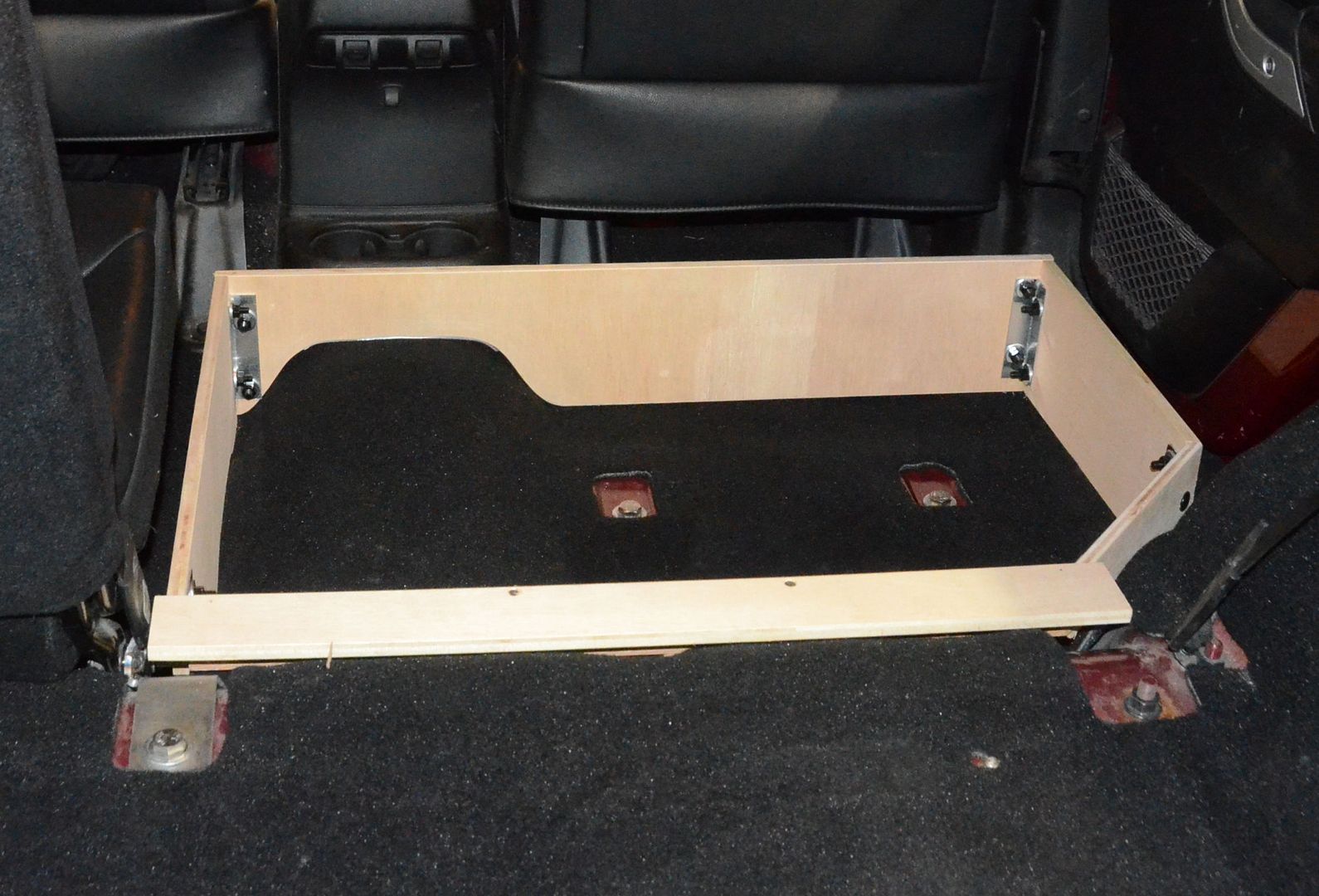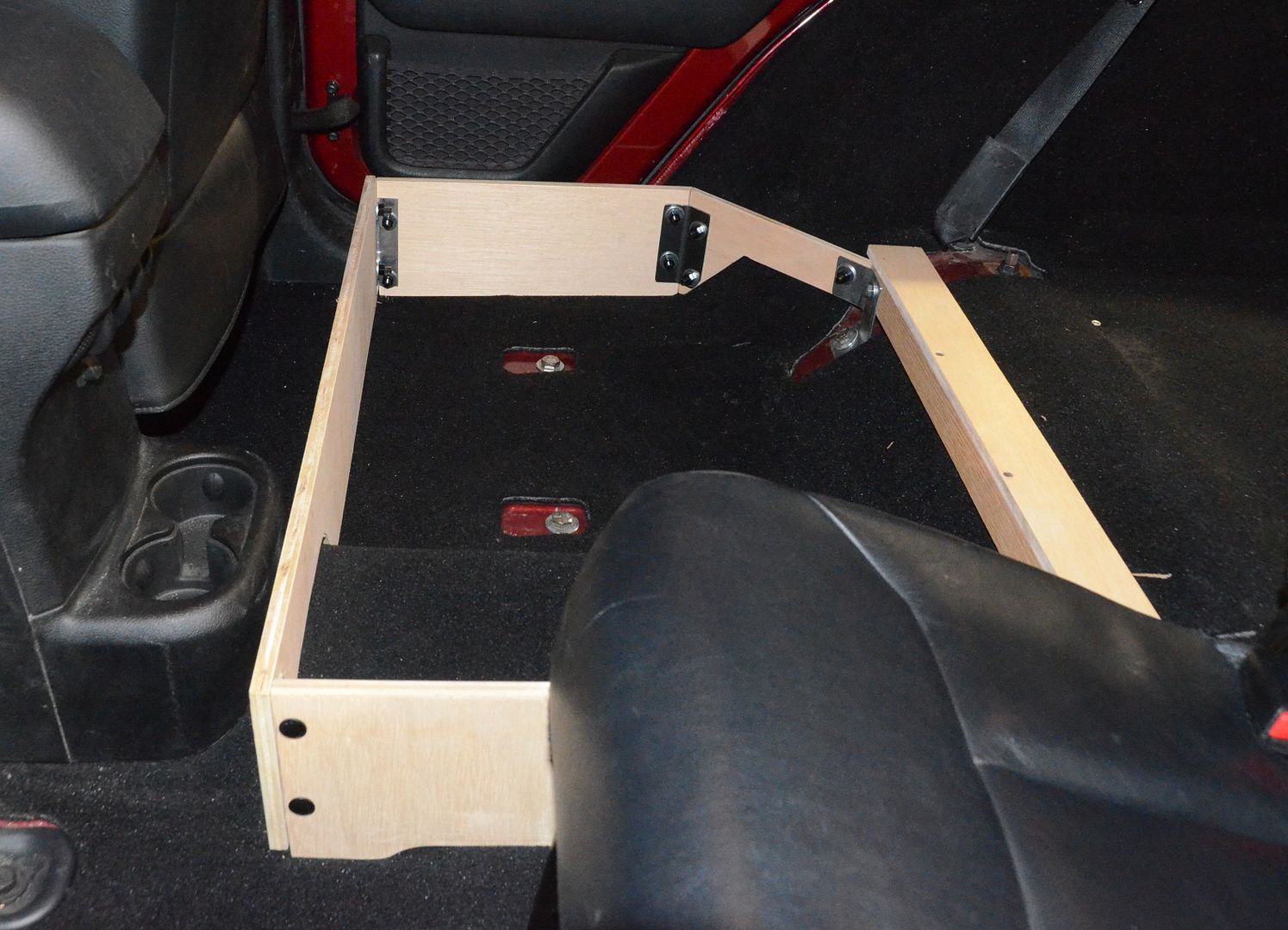 Once the sides are carpeted the black carriage bolts will blend in nicely.
Not visible in the photos is a bracket securing the front to the floor; the one last bracket I need to make will secure the right front corner to the floor. I've designed it, just have to make it and bolt it in place. When that's done it'll be time to make the lid. The lid in this next photo is the cardboard mockup lid, you can see where it'll hinge. Probably will make the lid tomorrow.