Hey everyone!
I figured I would start a build thread for the new project. Picked up a 2010 Tundra, 4x4 Platinum w/ 106k miles December 13, 2017. From 12/13/17 to 12/17/18, the builds primary use was a Reliable DD that could get me anywhere I want and home at the end of the weekend. Just a Build for camping, road trips, and exploring with the pup (Ozzy) and Family/Friends. As of 12/18/18, I've been full-timing in my Four Wheel Camper Raven and working while on the road. Comment below if you have any questions about the setup
How she sits:
Lighting/Electrical:
Front Suspension:
Rear Suspension:
Firestone Ride-Rite Air Bags
Daystar Airbag Cradles
Miscellaneous Gear:
SDHQ Ditch Light Brackets
Wheels/Tires:
Interior:
...
How I bought her: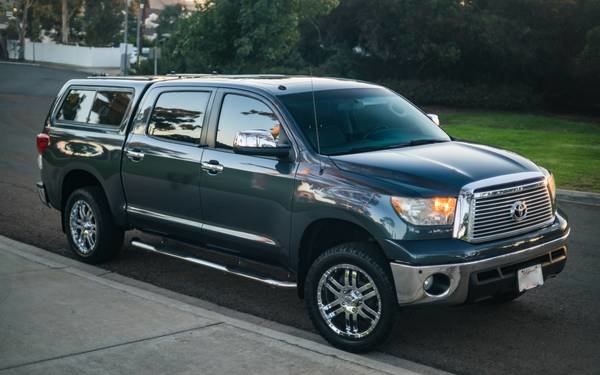 Last edited: