SOLD
Up for sale is the well known 2008 Nemo Tacoma Double Cab Long Bed TRD sport 4x4 V6, Auto.
Odometer currently reads 124,900 and will go up a little. I drive it a few times a week.
I sold my Landcruiser early in 2015, and bought this Tacoma. We have made a few trips including a 3,000 mile trip to Yosemite, and it has performed flawlessly.
I wouldn't hesitate to jump in this truck and drive to Alaska and back!
With that being said, I miss my Landcruiser and am looking to move into a 100 series which I think will better suit my needs.
Known issues:
Steering rack needs replacing. I have the parts which can go with the truck. Will try and get it installed before it goes, but with my hectic work schedule can't promise that will happen.
Left rear back bottom fender was bumped by a lady reversing. Only way to fix it properly is to remove the wrap and have a body shop fix it. Ive left it as I like the wrap on the truck.
The TPMS light stays on as a direct result of the bigger wheels and tires. The wrap is showing its age. They are good for about 5 years and this is year 5 from when it was installed. From about 10 feet away it looks fine, but when you get up close you can see where the sun has damaged it. It does protect the paint nicely though, and the paint underneath is almost BRAND NEW! The wrap was installed in 2010 so the paint has only seen daylight for 2 years!
I was going to pull the wrap off but wanted to offer it to someone on here 1st to enjoy it as I think the wrap really adds to the unique look of this truck.
NEW windshield just installed as of yesterday - 1/6/16
Here are a few videos produced by Adventure Trailers showing everything that has been done to the truck:
Part 1:
https://www.youtube.com/watch?v=rU1KT6YM1Z4
Part 2:
https://www.youtube.com/watch?v=FhDnmOJKGGk
Part 3:
https://www.youtube.com/watch?v=eNulXOyjWrc
Part 4:
https://www.youtube.com/watch?v=ZVVq2QpCRkg
Part 5:
https://www.youtube.com/watch?v=gbKbtGOzzNI
Part 6:
https://www.youtube.com/watch?v=XFrLKsrz8TU
I try and be as transparent and honest with people as possible, so here is a complete breakdown of what has been to this Tacoma with prices BEFORE shipping and installation.
2008 Tacoma DCLB TRD sport 4x4 v6 Auto
AFE stainless exhaust = $500
ARE Z Series cap = $1800
Full length PrinSu Roof Rack = $1000
ScanGauge2 and Blendmount = $200
Walker-Evans Street Lock wheels 17" = $2,300
All-Pro steel front winch bumper w/powdercoat = $900
Warn 9.5XP winch = $1,500
Viking 5/16" synthetic winchline with thimble = $290
All-Pro sliders = $490
All-Pro front skid plate = $320
All-Pro Rock Stopper differential armor = $60
Custom Deaver spring pack (10 leaf) = $700
Custom length 2" Fox Racing shocks in rear with remote reservoirs = $800
Timbren bump stops = $215
All-Pro long travel kit (includes chromoly extended axles shafts Fox Racing Shox 2.5" remote reservoir coil over/reservoir mounts) = $4,585
Custom AT drawer system for bed with VersaTie = est $2,000
ExtremeAir Magnum air compressor = $550
4 gallon air tank = $50
ARB rear air-locker = $1,050
5.29 gearing with front case upgrade = $300
National Luna dual battery system = $395
2X Deka AGM batteries = $500
Aluminess aluminum rear bumper with tire and Jerry can swing arms =$2,300
5X BFG A/T 315/70R17 tires = $1,425
Yaesu FT7900R Ham radio = $350
Diamond NR770HA whip antenna = $50
RVS rear view camera with night vision = $200 (not sure of model)
Engel 35L 12v fridge = $900
Fridge Platinum drop slide in bed = $650
Console Vault = $270
Kenwood DNX 7190 HD Stereo with Navigation = $1,100
Bushwacker fender flares = $500
Safari Snorkel = $400
6 small high output LED lights mounted to the frame
LED light bar: $60
Total not including shipping, tax or labor for parts installation = $28,710
Total inc truck = $46,710

SOLD
Asking $27,500
ukaviator@gmail.com
407-617-9696
Some of these pics are of the truck before the bushwhacker fender flares and Prinsu rack were installed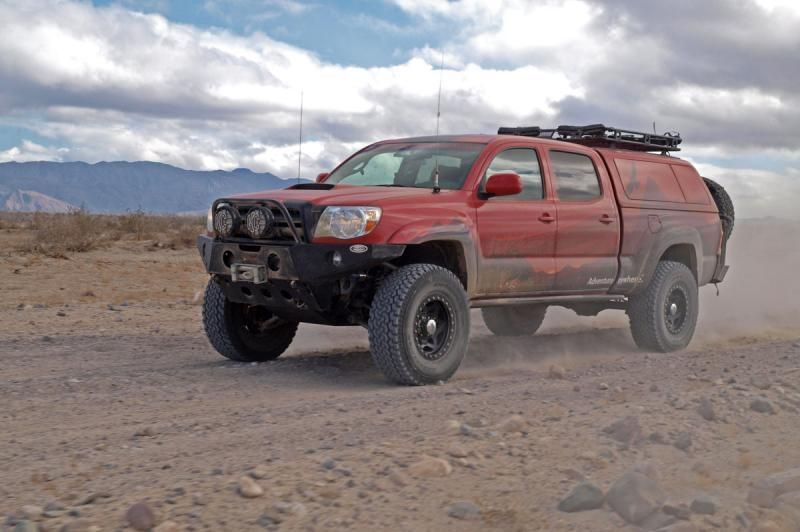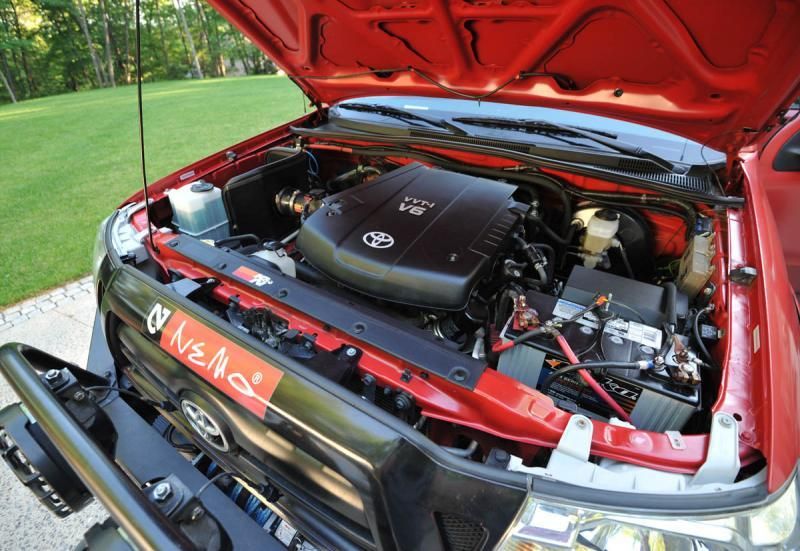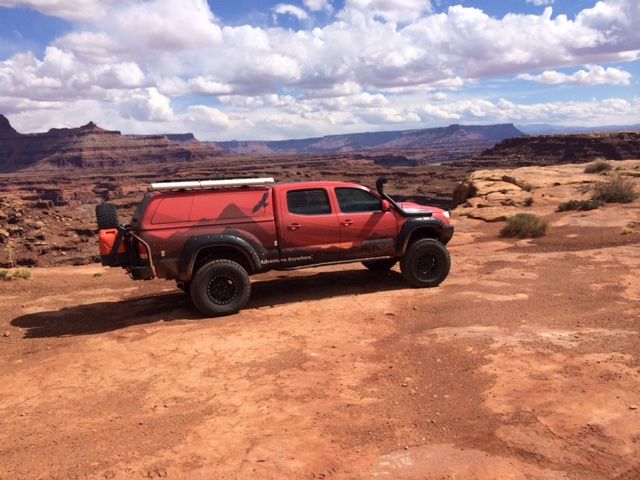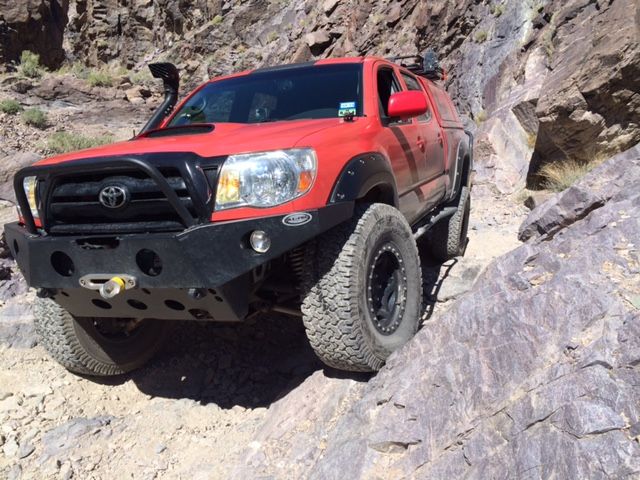 Last edited: