This summer a group of overlanding enthusiasts from Latvia and Russia will embark on a four month, 28000km long trip through Asia.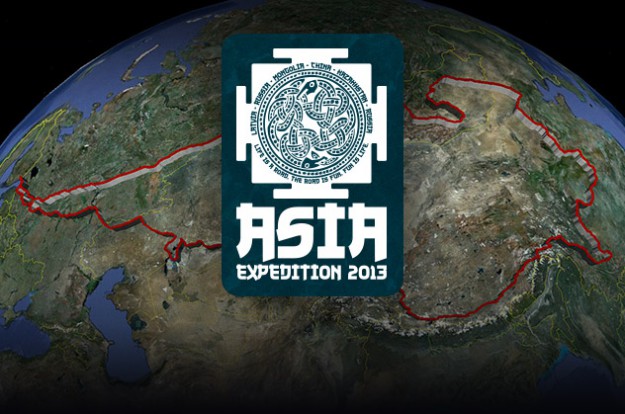 We hope to receive reports from the travellers on our site
www.4x4travelclub.eu
, but as they will be in Latvian I'll try to re-post something here as well in English for all non-latvian followers.
1st part: Latvia – Altai
(Riga – St. Petersburg – Moscow – Kazan – Chelyabinsk - Omsk – Novosibirsk – Altai), ~6000 Km, 14 days;

2nd part: Mongolia
(Altai mountains, Gobi desert, vast Mongolian steppe, ice-cold mountain rivers, wild nature, Ulanbator, the land of Genghis Khan etc.), ~5500Km, 30 days;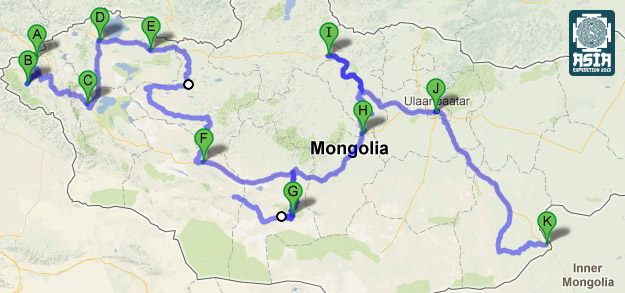 3rd part: China – Tibet
(Trip around the whole of People's Republic of China, visit to Tibetan holy places, Tibetan mountain trekking routes, the tight mountain roads etc.), ~11 000Km, 65 days;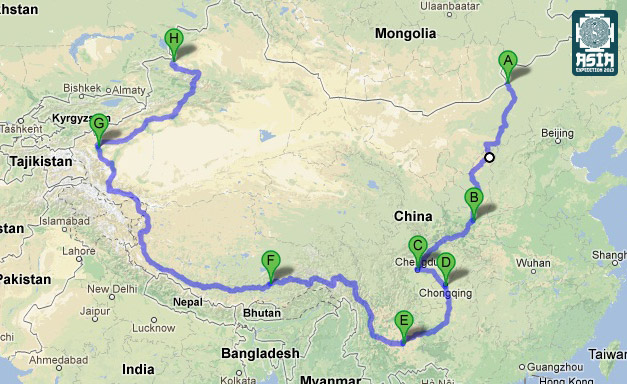 4th part: Kazakhstan – Russia – Latvia
(Heading home via Kazakhstan, visit to the shrinking Aral sea), ~5500Km, 16 days.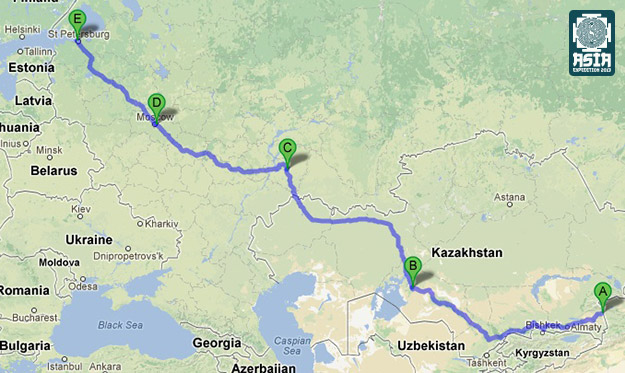 Although all cars have already left Riga on May 1st, the trip official starts May 10th from St. Petersburg after picking up all remaining participants and doing final check-ups.
The vehicles
Preparation of this expedition started at least 1,5 years ago. All began with a goal to build cars for an expedition to Mongolia. As time went by it was decided to expand the route and slightly change vehicle setup.
The convoy consists of a Toyota Land Cruiser 80, a Toyota Land Cruiser 105 and a Dodge Ram 4500.
Toyotas were chosen for their reliability, spacious interior and the fact that they are popular in Mongolia and China making repairs and finding spare parts fairly easy.
Toyotas
Both toyotas are 4.2 diesels, TLC80 has the new generation motor with a turbo and 24 valves - we added only an intercooler. TLC105 on the other hand was without a turbo, so we fitted a Safari turbo kit with an intercooler. By doing this TLC105 gained a lot more grunt which will be needed let's say in Altai mountains.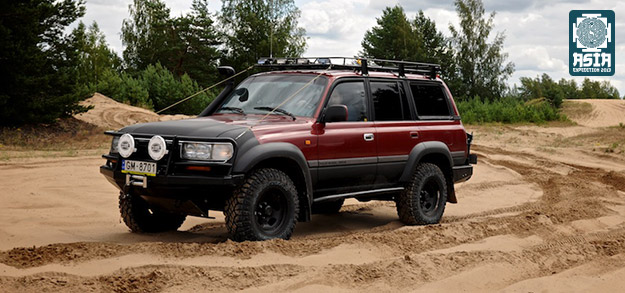 Both Toyotas have Ironman 4x4 5cm lift kits with heavy duty springs and shock absorbers, custom bar work front & rear, WARN 5.6T winches and Hella spotlights. Traction will be provided by 33" Goodyear Dura Tracs and the travel range extended by additional 160l fuel tanks. As there are many unbridged rivers in Mongolia, fitment of Safari snorkels was a no-brainer.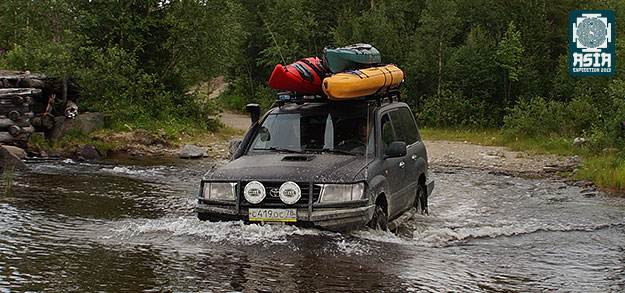 Dodge Ram 4500 HD
As the trip grew in length it was decided to add this beast of a vehicle to serve as a mobile base which will carry spare parts, extra spare wheels, welding equipment etc. There are many RAM modifications, this one is a 6.7Td with a manual gearbox with low-range.
The body is a double-cab with 5 seats and a platform on the back to which an Alaskan camper has been fitted. It's a sandwich-type camper that can be hydraulically lifted and lowered, has two beds, kitchen with a sink, a gas stove, an oven and an electric water boiler so that the crew can take a shower on the outside. WC however was removed to make more space for the gear. A side awning was fitted to make camp life a little more comfortable.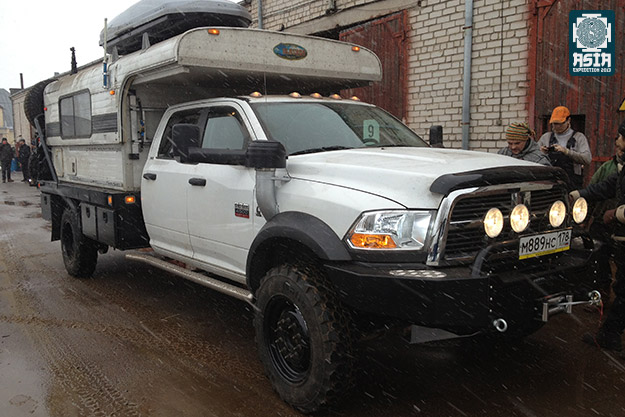 Original 31" tires where exchanged with 37" Continentals that usually are fitted to Unimogs. This in turn required 20" Unimog wheels which were customised to fit Dodge.
From the factory Dodge had an Ad Blue system, but when testing the cars in Murmansk region we came across a problem - Ad Blue was to be found only in to gas stations near St. Petersburg. Therefore it was decided to remove the system and fit a small electronic thingy so that the ECU doesn't go nuts. Additionally a custom 125mm exhaust was fitted. All these changes gained additional 60HP.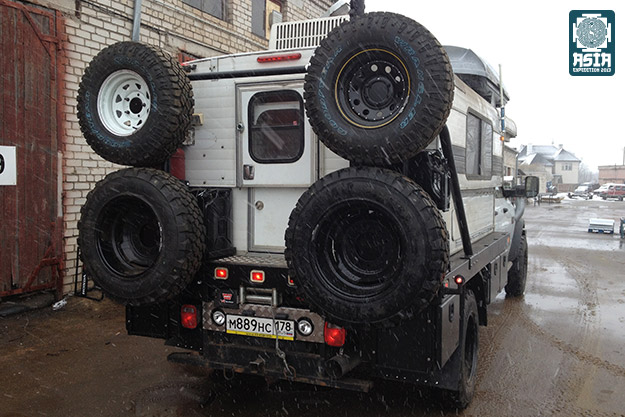 To carry even more load, custom boxes under the camper and more storage solutions inside the camper where made. On the back: four extra wheels - two for Dodge and two for Toyotas - long range telescopic antennae, gas balloon and gerry cans. Front was outfitted with a custom bar with a 9T winch and a 6T winch on the back. Snorkel, 2m custom aluminium sand tracks and a bunch of water cans on the roof where all part of the deal.