Partly inspired by member Metcalf's Doitall Dodge build, I decided to start a thread, now that it has completed its first offroad exploration outing (more later). I purchased this truck in February 2012, 300miles away in Catskill NY. It was purchased from the original owner, a 70 to 80 year old gent, who used the truck for camping. He had a large camper on the back, had beefed up the rear spring packs, added auxillary springs, added a rear sway bar, and a Warn XD9000 winch. It had 105,500 miles on it. I purchased it without the camper, went into to town to get registration and plates. Then we got on the 90 heading west for home.
It made the trip well, but wouldnt stay in OD for most of the trip, and once it drops to third, you need to press the pedal down hard to maintain your speed. Later on, I found that the TPS needed adjustment. It's still finicky around 40mph, so to any prospective buyers, either buy one with a manual trans, or be willing to tune up the several controls and swithces on the A518 auto, or be willing to swap in a manual trans. I feel my trans doesn't need a rebuild, its just a pain to me, one who loves manual trans. I changed the fluid and filter, and it was surprisingly clean inside, and I could tell from the gasket/RTV that it was serviced. Ofcourse Autozone tells you it should get the AT+4 (DON'T), so I put down the cash for 12qts of Castrol Synthetic Transmax for Chrysler vehicles, the bottle reads good for AT+7176 applications (The Owners Manual calls for AT+ 7176 or Dexron II). Shortly after this change, the tranny was shuddering in 3rd. YAY, more annoying auto tranny bull. After this, I got some opinions, did some reading on Dexron licensed fluid, then went to Walmart and bought 3 gallons of Supertech Dex/Merc fluid. Dexron II or III is no longer a licensed product. So I changed it again, and it hasn't slipped or shuddered since. Apparently the AT+4 is too thin and too slick, probably even worse when its synthetic. Others in the Internetverse have commented that the 20 year old "frictions" or clutches are not compatible with the slick fluid.
My fluid changing process is the following:
1) Drop the pan, measuring the amount of fluid removed by draining into a graduated bucket (use a 2 liter or 2qt bottle to mark increments)
2) Change filter, clean pan and put pan back up with new gasket.
3) Refill amount removed
4) Add 1 extra qt (lessens risk of running trans dry)
5) detach "hot" line to cooler and attach a drain line into graduated bucket. For the Dodge trucks, trans should be in neutral, so fluid is pumping
6) Start and run vehicle for 5-10 seconds, checking how much fluid comes out. Target for 2 qts removed
7) Replace 2 qts removed with fresh fluid thru dipstick tube
8) Repeat 2 or 3 times (Cummins A518 stock pan held about 6qts for me, and I took about 6qts out of the cooler line for a total of 12qts replaced)
9) Replace 2qts each time except for the last time, add just one and you should be back to original amount before started
10) Take it for a long drive getting the fluid warm to hot, follow fluid checking process, while idling in Neutral
In February, we also moved into another home needing lots of updates, with an acre to lots of stuff to maintain. My purpose in buying this truck was to have a truck to do everything. Haul cars, get building supplies, pull out stumps, plow my long driveway (Buffalo snow belt), give me the ability to run alternative fuels, offroad and explore. The only thing it has left to do from that list is plow my driveway, but should get that chance shortly, after I install the plow bracketry.
So this truck was in need of a lot of improvements, refreshing, and maintenance. Here are the things I have done so far to this writing:
1) Changed the oil with Rotella Syn T6 5w-40 and a Napa filter. Goal: keep it good for another 20 years. Like Metcalf, I found it takes about 13 qts to reach the full mark
2) Put in a new oil pressure switch
3) Pulled of some of the PO's auxillary stuff, the aux springs, the bars to tie down the camper, the rear sway bar. I still have to pull the 2 rear extra leafs per pack
4) Replaced the brake master cyl, hard lines from master to the front and rear axles.
5) Purchased 16x7 8-lug Ford Van wheels (or F-250/350 wheels to '97). The backspacing is ~4.25" about the same as the stock chrysler 16x6. Warning: you need to change lug nuts! Ford wheels require 60* taper vs 90* for 1st gen cummins trucks. The part number I used from Napa was:641-2147 or ask for appropriate Ford fitment lugs. Note: the center bore is about 1/8" larger so they wont be hub centric.
6) Purchased a set of Treadwright 285/75-16 Guard Dog tires and mounted them on the Ford wheels
7) Installed a new steering Drag link TWICE. The Chinese ones are as cheap as $28 bucks (EDIT: and junk), The Moog (made by TRW) is made in USA, and it way better quality
8) Extended the front, rear axle and NP205 transfercase breather hoses.
10) Designed and built a beastly rear bumper. I can add some more pictures of this feature later
9) Just completed a front brake overhaul, with Fresh rotors, Severe Duty pads, and rebuilt calipers, all North American parts. While it was all apart, I installed fresh bearings (USA) and grease in the hubs. Fortunately, both hub internals and lockouts were well cared for and in excellent shape. No rust and no grey watery grease inside. I also purchased a stub shaft bearing grease tool from
http://www.longfieldsuperaxles.com/products.php?product=Spindle-Bushing-Greaser
I had best success with both axle nuts removed using this tool
My nickname for the truck is based on Paul Bunyan's trusty workmate: "Babe, the
mostly
Blue Ox" which I shorten to "Blue OX". To me, this truck has a little more value in that the original owner had used the truck for camping and exploring. I have been very happy with my purchase. I enjoy freshening it up and plan to keep this truck and mod it over the years. I dont want to spend a lot on it right away, and I have time to slowly upgrade it.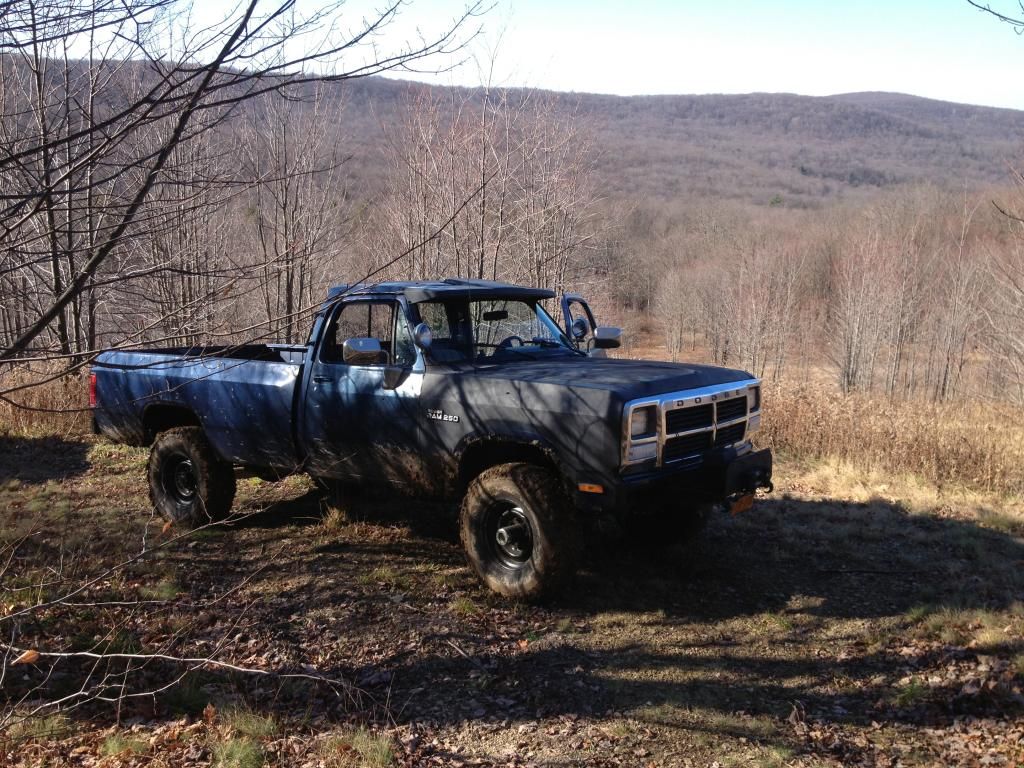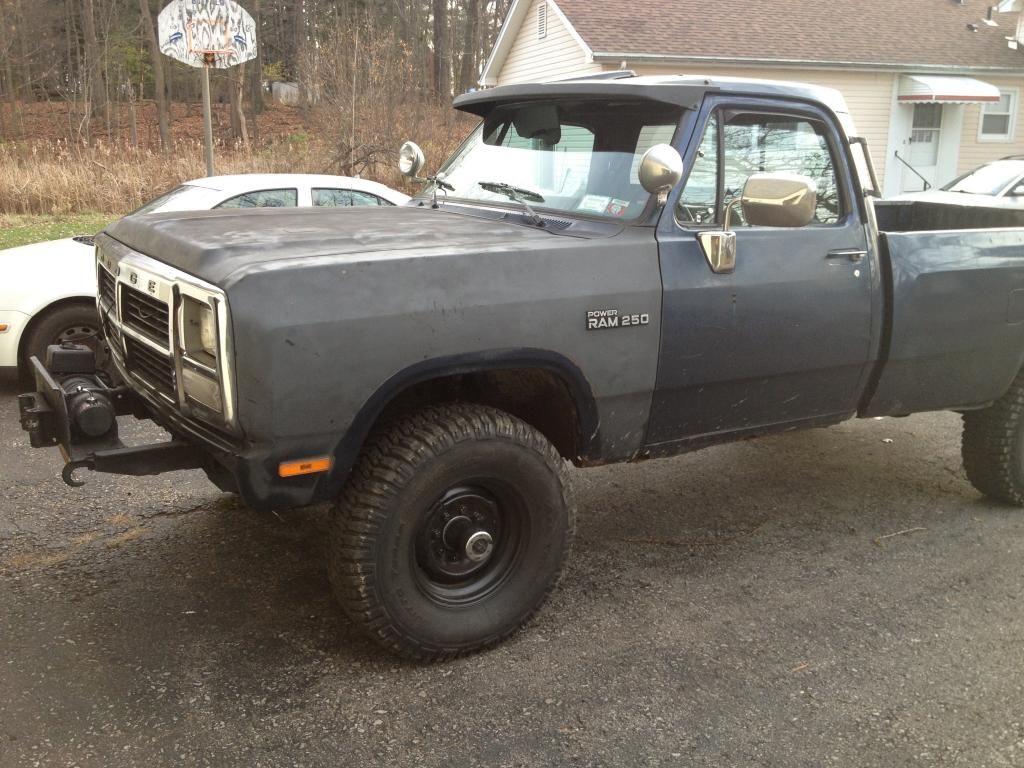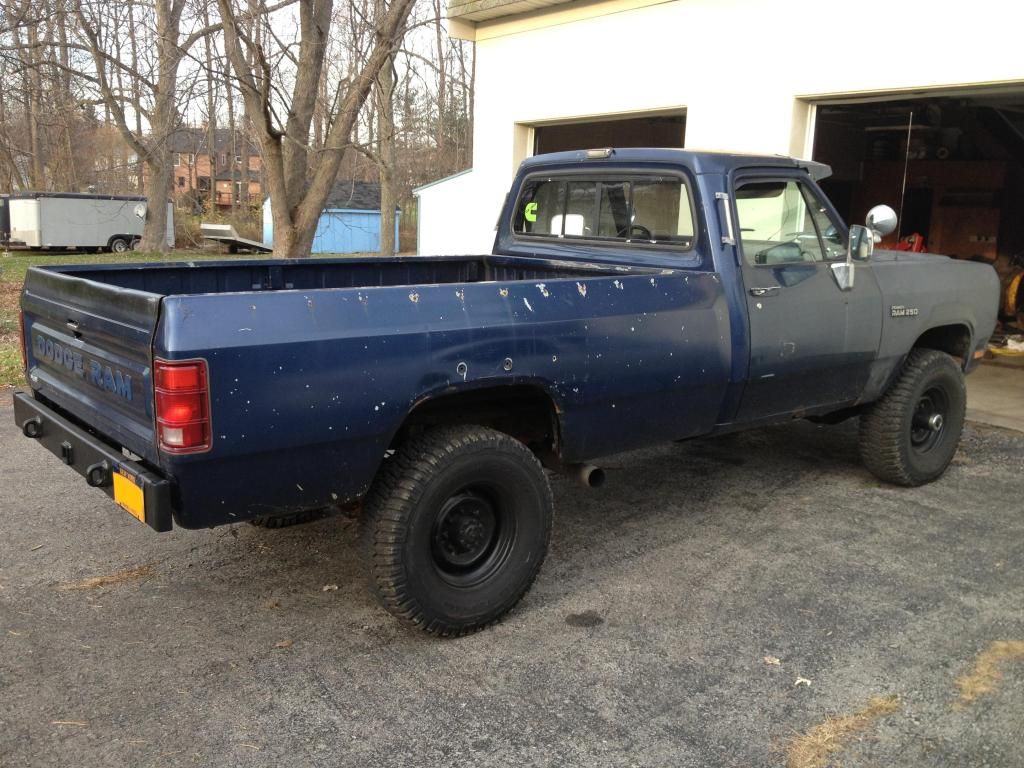 Last edited: