I have been doing a lot of research on the aluminum hard shell RTTs. Just a personal preference as I like those over Fiberglass ones
I developed the below table to help me compare. I have links on vendors and reviews in my table, but can't see how to post a table here. So here is a screen shot and I put the links below. Note the prices are what I was given for the Holiday (Black Friday) and they would honor them until that time
Bush Company Alpha RTT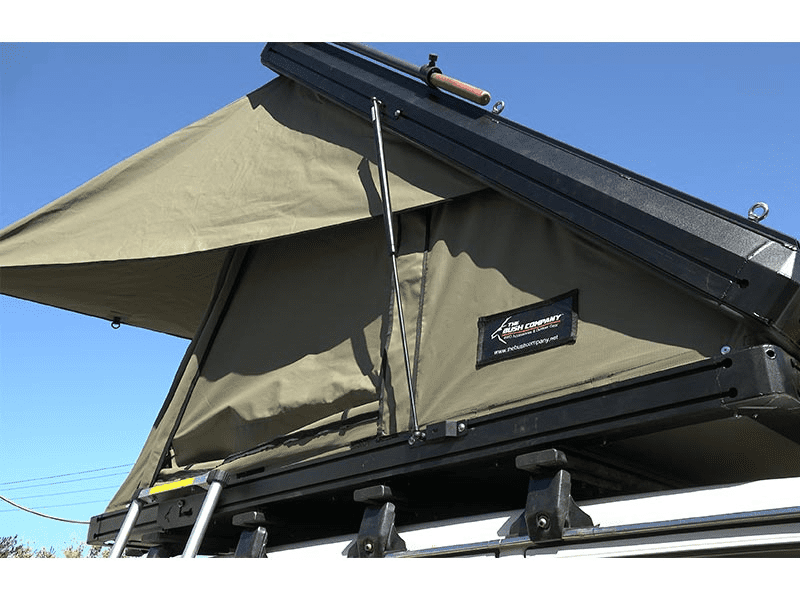 The
Bush Company Alpha
is an South African product. It is a new product coming to the US at an introductory price of $3650 with pickup or shipment from Houston. I liked this unit and when I asked about getting one, the local distributor told me the first shipment (expected in Feb) is sold out and the next shipment is May and they were not sure the Introductory price would hold.
Here is a good review of it
This is very similar to the Alu-Cab Alpha with a better ladder, wrap around awning and few features that make it a little nicer than the Alu-Cab
Alu-Cab Gen 3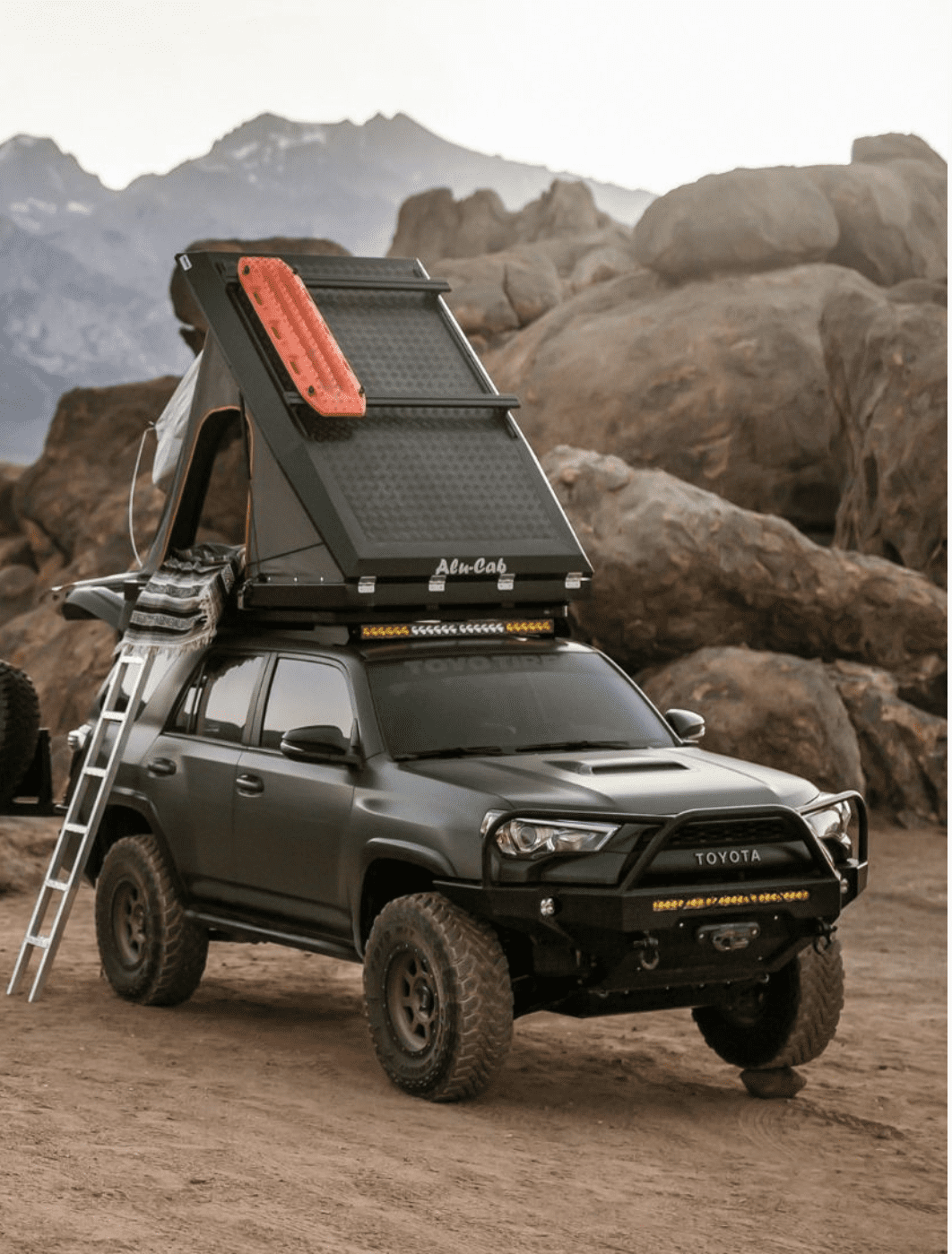 The
Alu-Cab Gen 3
is also a South African Product. Very similar to the Alpha as you can see from these reviews
https://www.basillynch.com/new-blog/2017/7/2/tested-alu-cab-expedition-iii-rtt
The thing I don't like about this tent is the ladder being one piece and dealing with the bag. This is resolved with a $100 telescoping ladder
Lots of reviews and history on this.
For both the Alpha and Alu-cab I was concerned about the width causing extra drag and the 194 lbs on my roof when wheeling. I think my current CVT Mt Bachalor Ultimate Extended is close to that though. A guy with an 80 and another with a 100 said it isnt an issue and they do the same trails I do (Ouray and Moab)
What is nice about the Alu-Cab is there is a local dealer in Arvada
https://juniperoverland.com/
. The distributor of the Alpha is a Auto Body repair shop
https://www.facebook.com/rideshiny
Camp King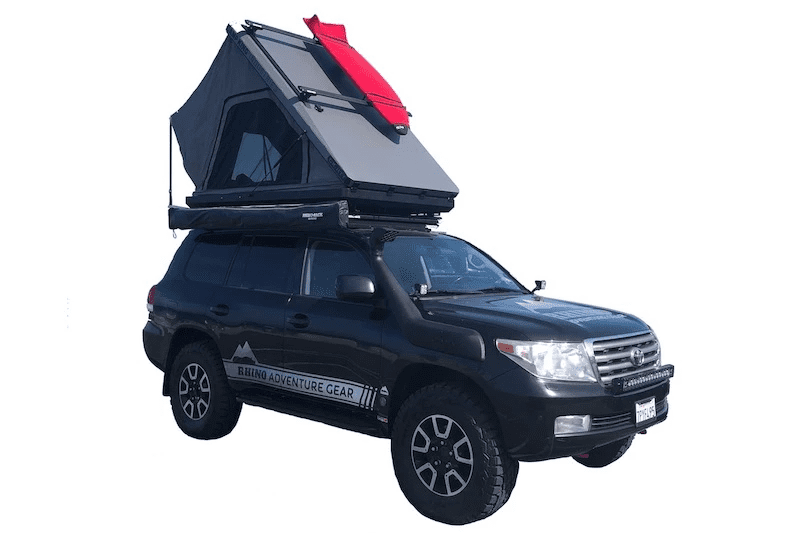 Camp King
seems to be top of the line. I really like the finish on this one the best. It is less weight than the Alpha or Alu-Cab at 176 lbs.
This is a nice review of it
Roofnest Falcon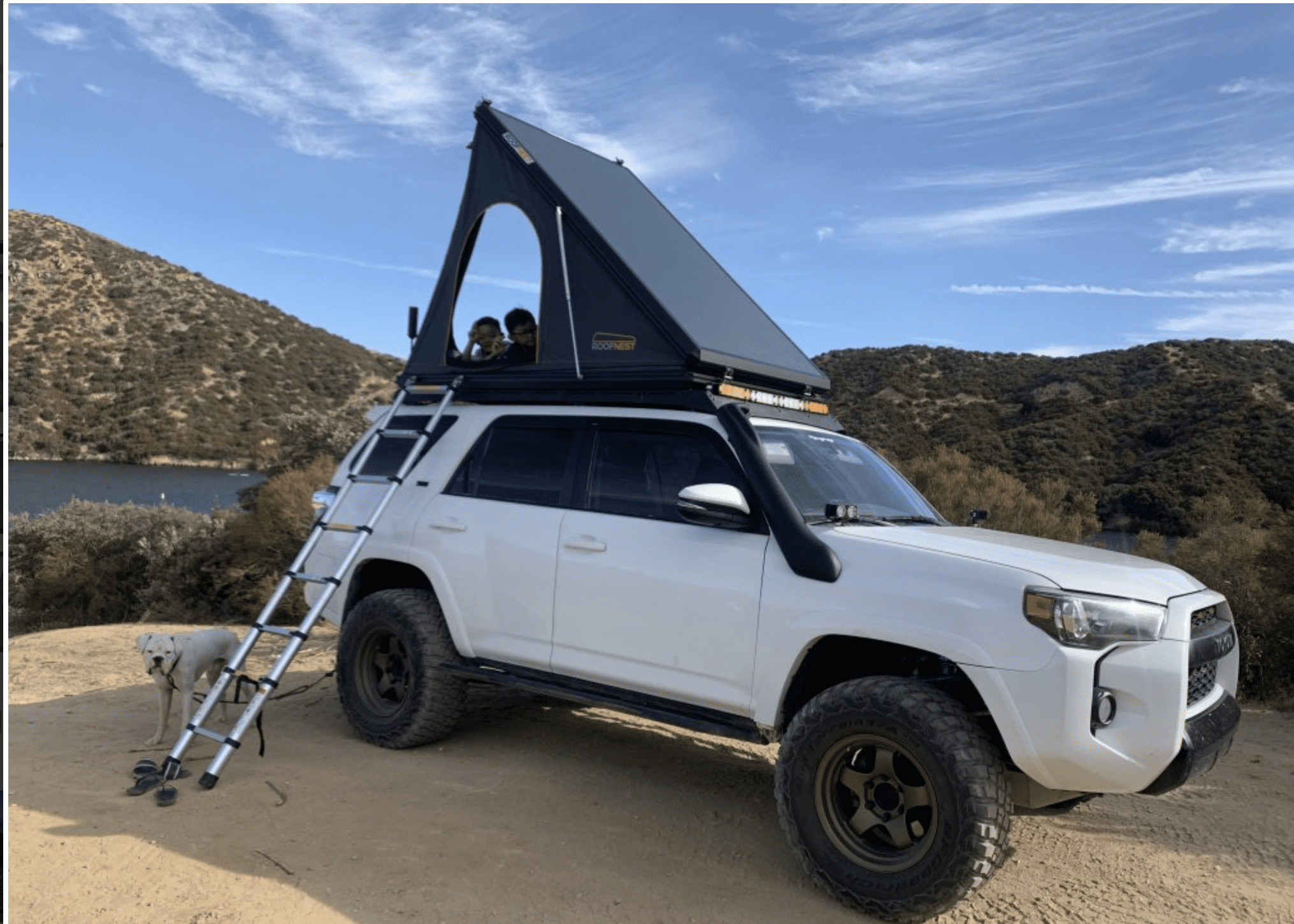 Roofnest Falcon
is from a boulder based company. At first glance this seemed to be a winner for me. First it is only 50" wide which would have zero overhang. that is fine for just me but likely cramped for two. They do have a 60" wide version. It's only 135 pounds and is only 6.5" tall. These are made in China and have had some quality issues. One owner told me it arrived damaged, the stainless steel started rusting after a couple of months and it leaked. They get shipped to LA were they are stored in a warehouse and then shipped directly to your house. The folks who did the two reviews liked it though so maybe it is a consistency issue which could be returned to Boulder if I were to get a bad one. Here are the reviews
It has only been out since July, so could be growing pains. Not a lot of reviews
GFC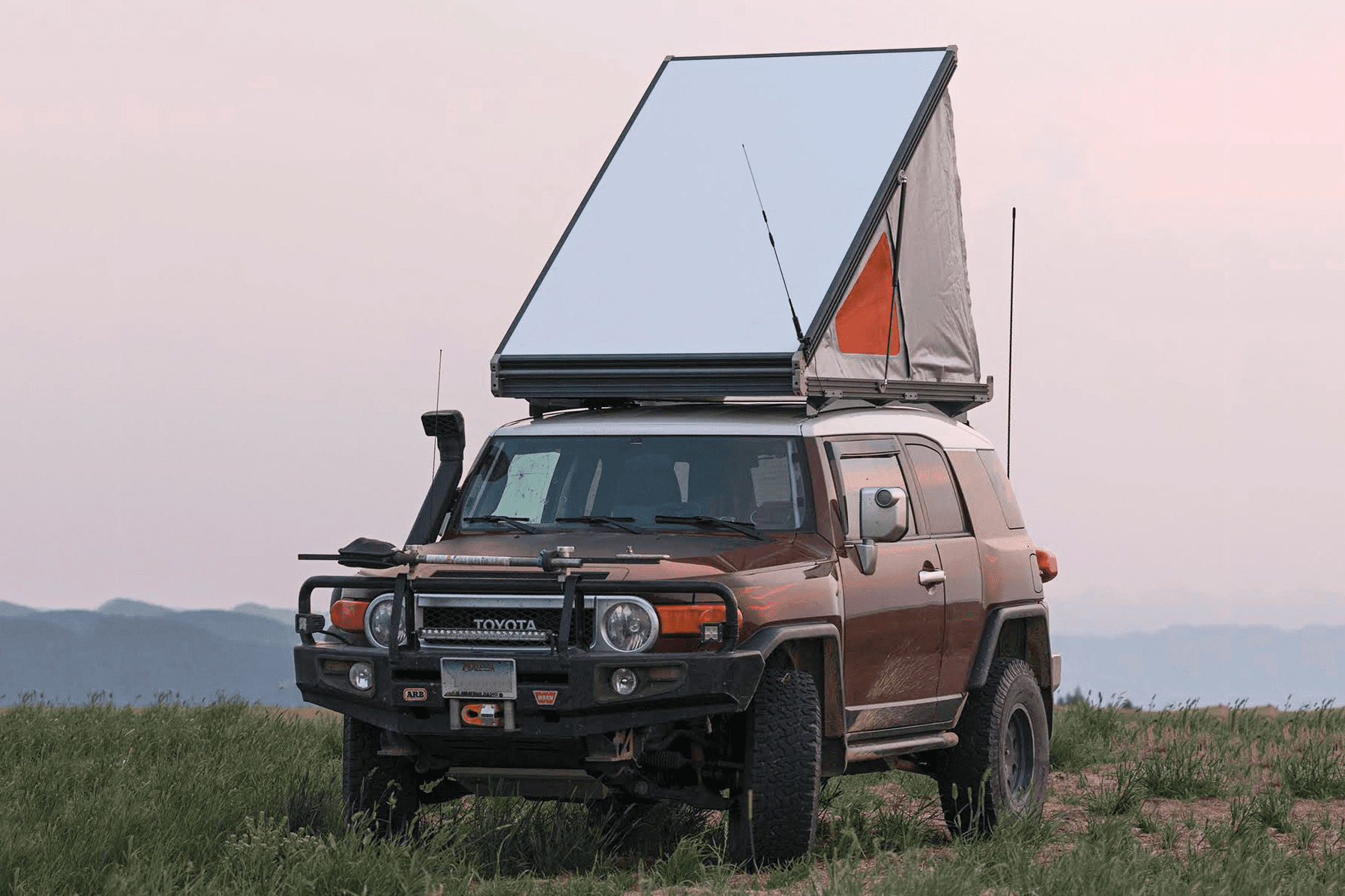 GFC
is an American made product. It is the thinnest of the bunch at 6" tall. Based on that size, the mattress is only 2" It's specs are similar, but a little bigger than the Falcon. Most everyone complains about the mattress and there isnt room to add a topper to this if I wanted to. The ladder also costs extra, not that big a deal though.
https://gearjunkie.com/go-fast-campers-platform-rooftop-tent
I had decided (Personal Preference on the Aluminum Hard shell style. I want a clam shell type as the set up fast, under 30 seconds with a similar take down
I have ruled out the GFC due to the mattress size
The Falcon has a 3" mattress and I like the size and weight. It appears to have thinner canvas and also there is no insulation on the top and bottom. You cant store your sleeping bag or pillows in it and I am concerned about the quality issues. I have reached to them to discuss
The Alpha and Alu-Cab are very similar with the Alpha likely nicer due to it's features, just harder to get.
The Camp King seems to be the best built and nicest quality, but is also the most expensive. Rhino does have it on their 200 series
There is also a local Colorado dealer, Peter Sloop
I am still deciding, but thought this might benefit someone else
Yes, there is also the Terra pod, but all the info is posted here and isnt out yet
Last edited: