not sure how many people will be keen to this idea because it means there is a bit of relocating going on, but if you are like me and unable to run a standard snorkel because of a search light (if you have a police edition XJ or threw a search light on yourself like me)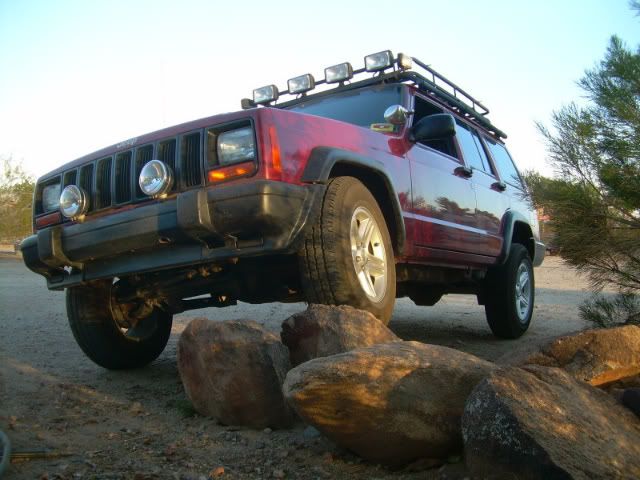 you need to run a snorkel on the passenger side. an idea would be to modify a wrangler snorkel to work, or if you do some digging around you can find a snorkel from a diesel XJ which runs up the passenger side. I did a big of digging around and so far this is the best site I have found. really it is the only company I have found so far.
http://www.snorkels.com.au/p/530946/airflow-snorkel-kit-jeep-cherokee-25-litre-diesel.html
the obvious flaw with ordering is that no diesel XJ's were in the US so you will have to see if they do international shipping or make friends with a non US resident
as far as relocating goes, it looks like you have to route it right near the back end of where the fuse block is on the 4.0 XJ at least. a little bit of custom rigging and it could be done. I plan on doing this when the funds allow.