Location: SLC, Utah. Not interested in shipping at this time, would prefer a local buyer. Asking SOLD.
We purchased a canoe and my wife prefers it, so we are selling our
Advanced Elements 15 ft inflatable kayak
.
Condition
It is in good, 100% working condition as it has been lightly used and properly stored. No air leaks in the chambers.
The vinyl floor has some water staining, and there is one 1.5" x 1" sized patch (on the top and bottom) where a pinhole was mended. This was in the floor, not an air chamber. No leaks noticed before the patch, none after the patch... if you have kayaked you know you get some water in the boat just from it running down the shaft of the paddles.
Reviews
I am 6'4" and my wife is 5'5". We could comfortably paddle this in tandem, with her in front. This kayak is convertible, so that you can use it as a solo paddler as well, by repositioning the seat. It is a very stable and safe boat, being nearly impossible to tip or swamp due to the multiple air chambers.
Read AdvancedFrame Convertible reviews, find AdvancedFrame Convertible specs & find where to buy.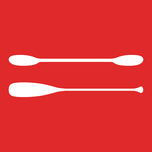 paddling.com
Included accessories (with current retail prices)
Bending Branches paddle $65
Seasense paddle $30
Floor pump $40
Bilge pump $30
Foot pump $20
Specs
MODEL AE1007-R
COLOR RED
LENGTH 15'
WIDTH 32″
WEIGHT 52 LBS. (23.5 KG)
PERSON/S 1 OR 2
MAX. WEIGHT 550 LBS. (249 KG)
MAX. PADDLER HEIGHT: TANDEM: 6'2″/SOLO: 6'+
CHAMBERS 6
FOLDED SIZE 35″ X 21″ X 12″
More information here:
The AdvancedFrame Convertible is a 15' kayak that can be paddled solo or tandem. Utilizing optional zip-in decks, you can convert it from an open deck to a closed deck in a matter of seconds.
www.advancedelements.com
Last edited: