I have been building my Bronco up over the past two years and just wanted to share. I have been going for realiability, performance, and lookin good as well.
I bought my Bronco when I was 15 on ebay from Florida. I had it shipped here on a truck.
-Heat Buster Radiator w/ new Hoses,
-Police Grade Braided Battery Harness,
-New Starter,
-Sixlitre Tuneup
-Added Drain Plug to tranmission pan, replaced fluid
-Blacked out the front grille for a cleaner look
-Bassani Headers with Y - Pipe and Hooker Aerochamber 3'' all the way.
-BDS 4 inch lift with extended radius arms, BDS Leaf pack, and 6 Bilstein 5100 Shocks
-New Sound System (Pioneer Head Unit, 2 amps, 600 watt 4 ch for speakers, and 800 watt Monoblock for subs, Kicker Speakers all the way around)
-Limo Tint in the Rear and 20% in the Front
-33x12.5 BFG AT KO on Centerline Billet 15x10 Hammer Series
-Hefty Front Bumper w/ 10,000lb Winch
-Hefty Sliders w/ a removable step
-Avital Keyless entry, alarm, and remote start
-Hella 6" 700ff 6,000 HID Lights
-New Valve Body fron the Punisher
-Tuffy Center Console
This is when I first got it 2 1/2 years ago.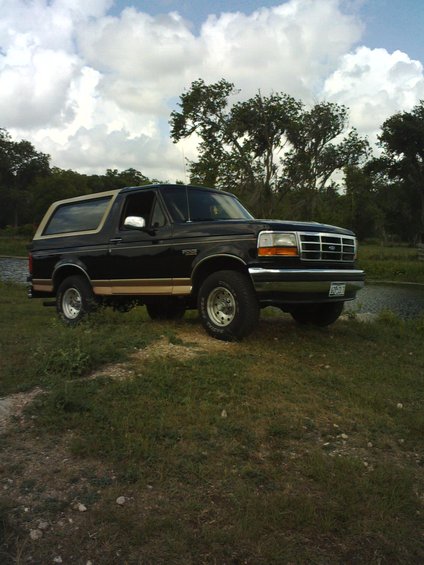 After the Lift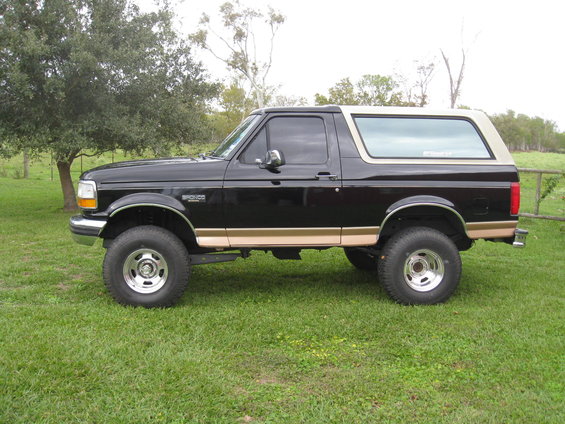 Here is how she sits now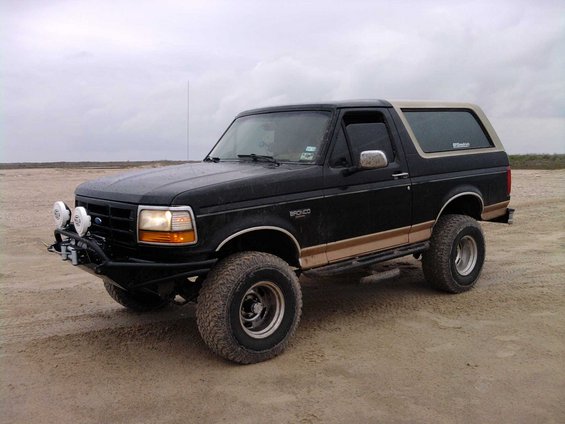 Lights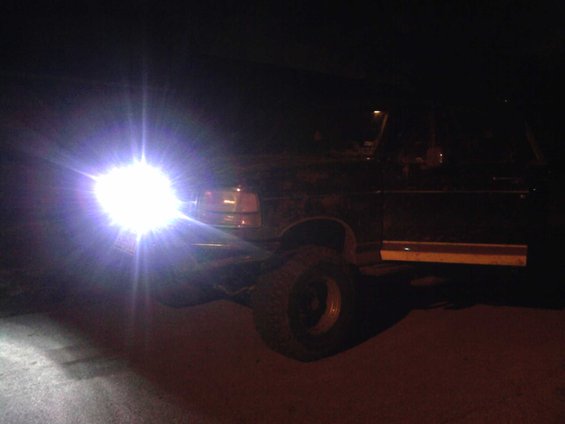 Winch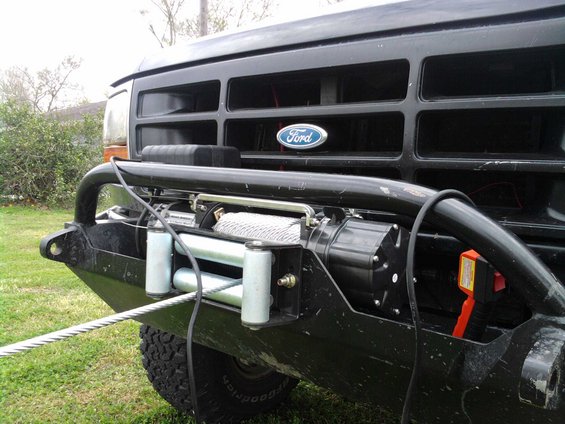 I will get some more pics up soon.
My intentions are to keep this truck going. With the price of gas these days its really hard to do any offroading.
Last edited: