Hey guys,
I have built my Bronco up over the past three years with the help of my dad, and other friends. My goal is for it to be reliable, functional , and look cool at the same time.
I use it mostly for daily driving, but occasionally I take it down a few trails or on the beaches down here in TX.
Current Specs
Stock 5.0- Bassani Headers 3in Exhaust
Stock E40D with Punisher Valve Body
4" BDS Lift with Extended Radius Arms
6 Bilstein 5100's
33x12.50 BFG AT - 15x10 Centerline Wheels
Custom Bumper and Sliders
Winch and Lights
Dark Windows and Loud Stereo
175,xxx
I have put a lot of time, money, and effort to get it where it is now, and I finally feel that it is starting to pay off. I still have half a dozen of little projects to finish up but for the most part all of my major stuff is done for now.
Here is a few pics to get the idea, Ill have to snap more tomorrow.
Back in 2008 when I first got her..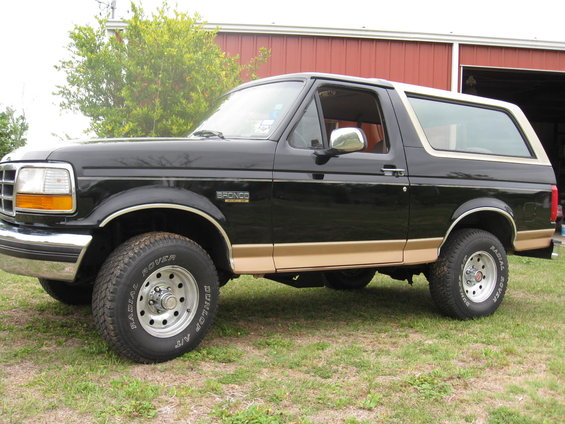 Now. (Pic is about a year old, but in same state)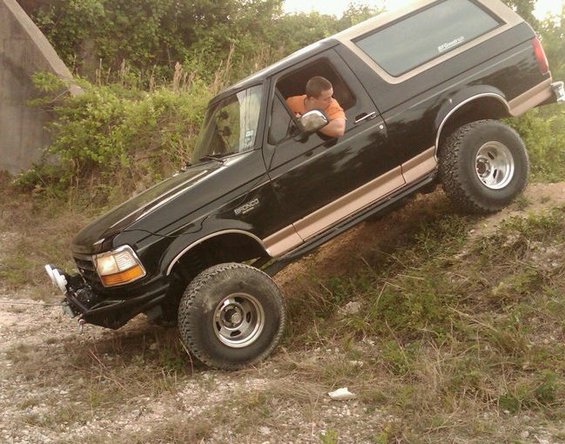 After some work...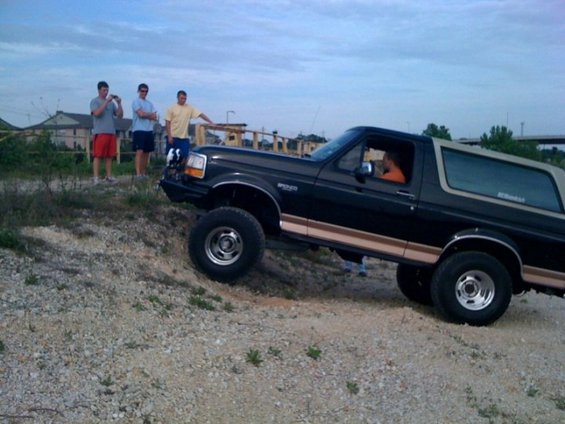 Rock Sliders w/ Removable steps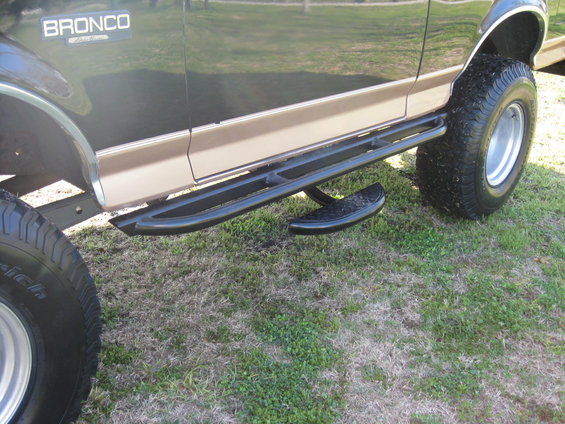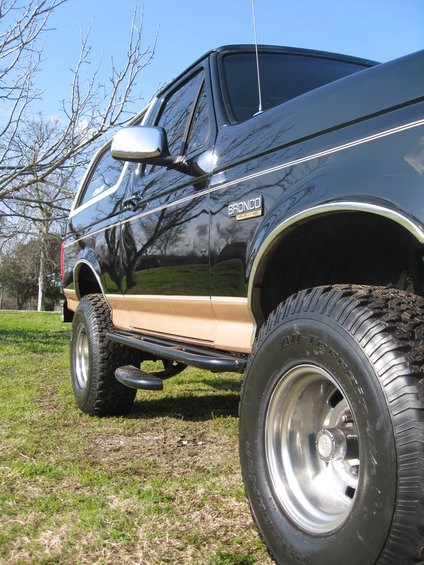 I now have Hella 700ff HID lights on my bumper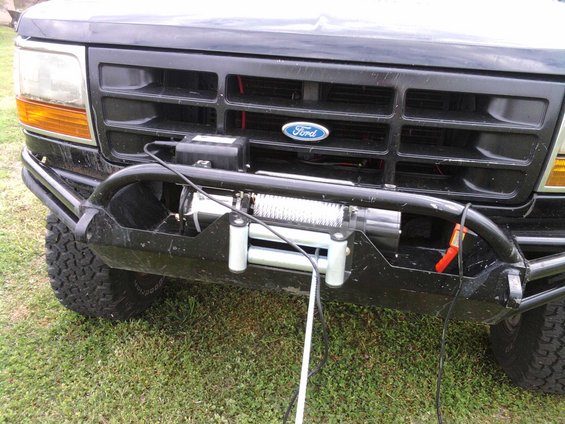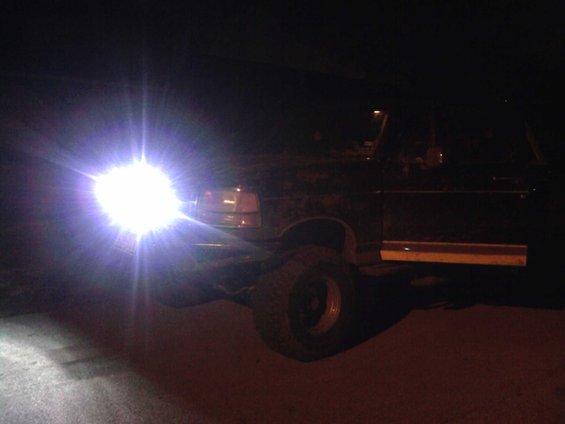 Last edited: