The goal of this project is to turn this beat up 110 into reliable, left hand drive, turbo diesel shop truck. Being in the Land Rover restoration business I am always transporting various land rover parts to and fro using my 110 wagon, having a pickup would be much more practical. I built a 110 shop truck a few years ago but ended up selling it, so this will be my second go at it.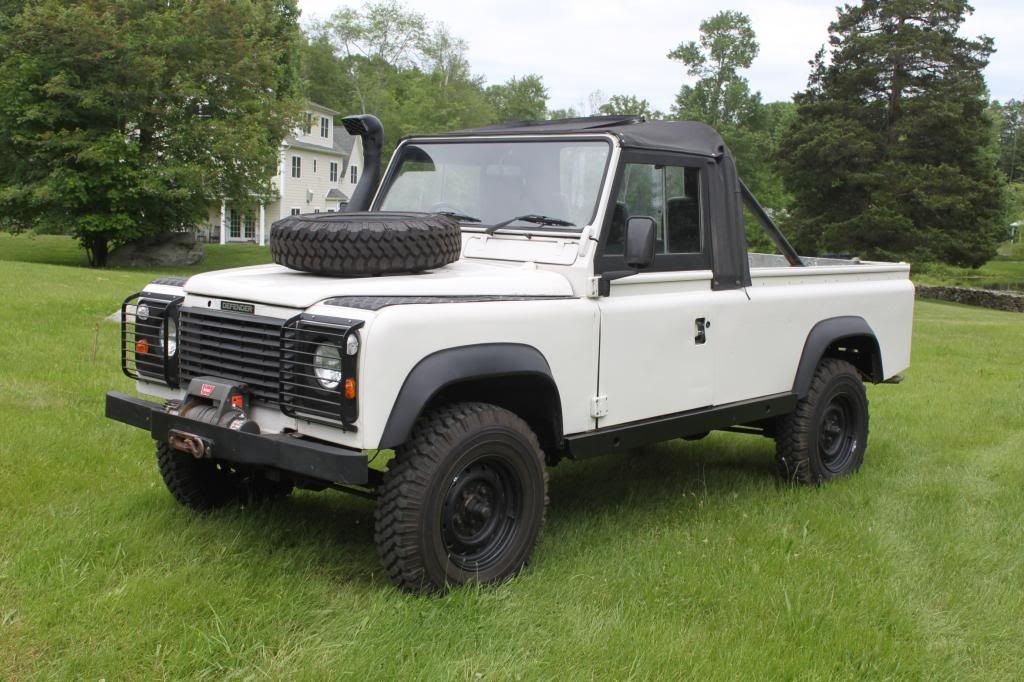 Here is the first shop truck I built in 2010 but sold shortly after
This is the is the starting point for the new shop truck project
The previous owner had the body improperly sand blasted and every panel buckled and warped
the only part of the truck that was really any good was the rust free frame
The tear down begins
Incomplete 2.5 diesel is removed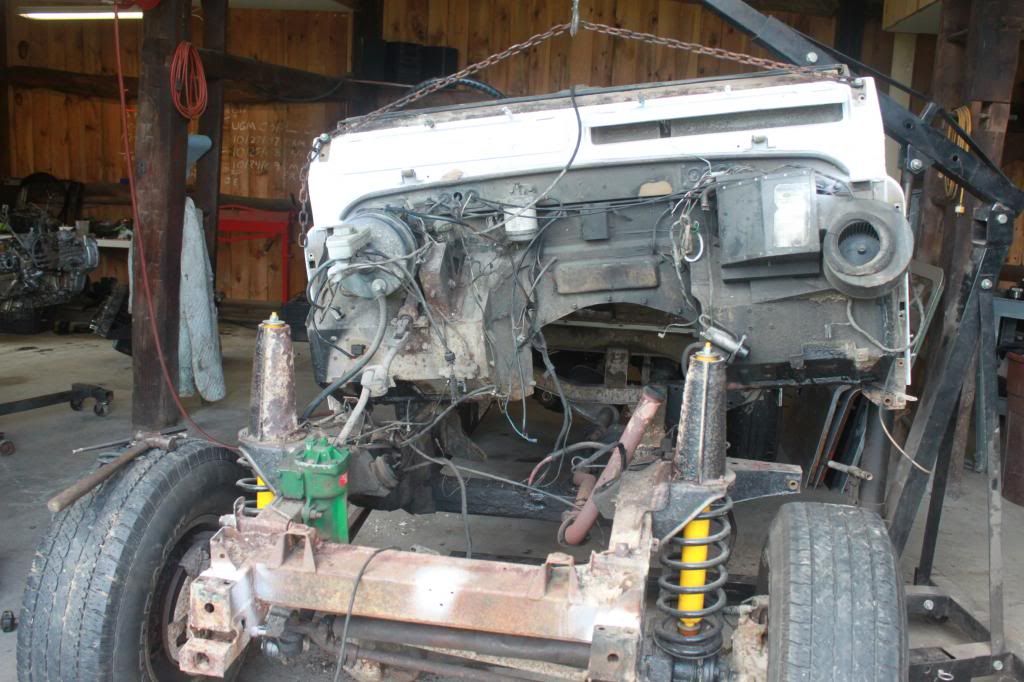 The body is completely dissembled in about a day. 300tdi motor mounts are welded in.
The surface rust on the frame is ground down and the frame is waxoyled.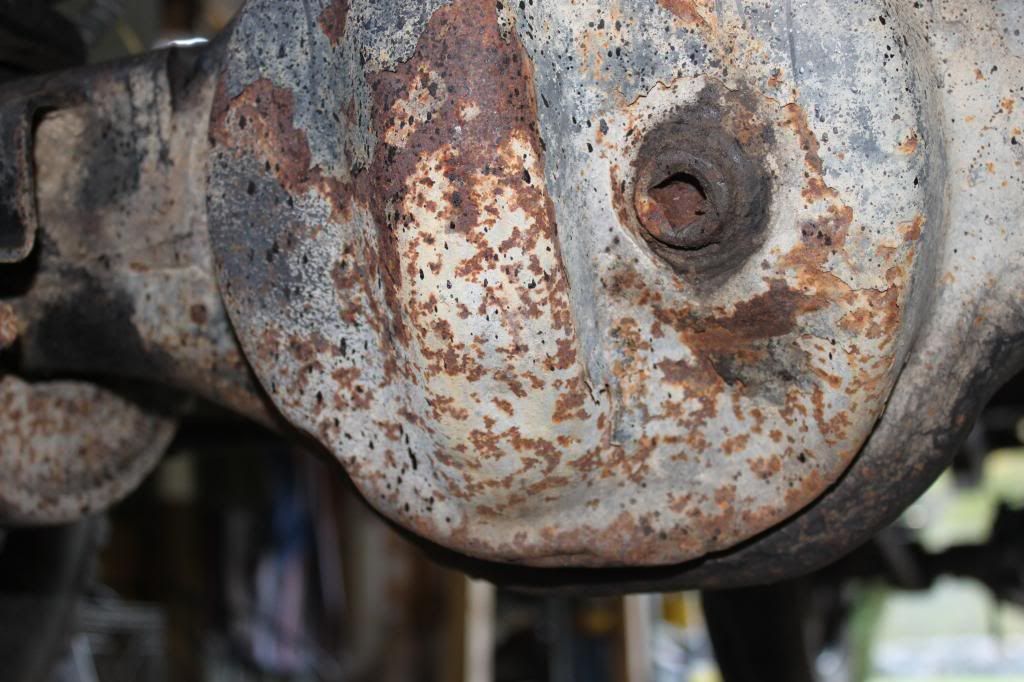 Smashed front axle housing will need to be replaced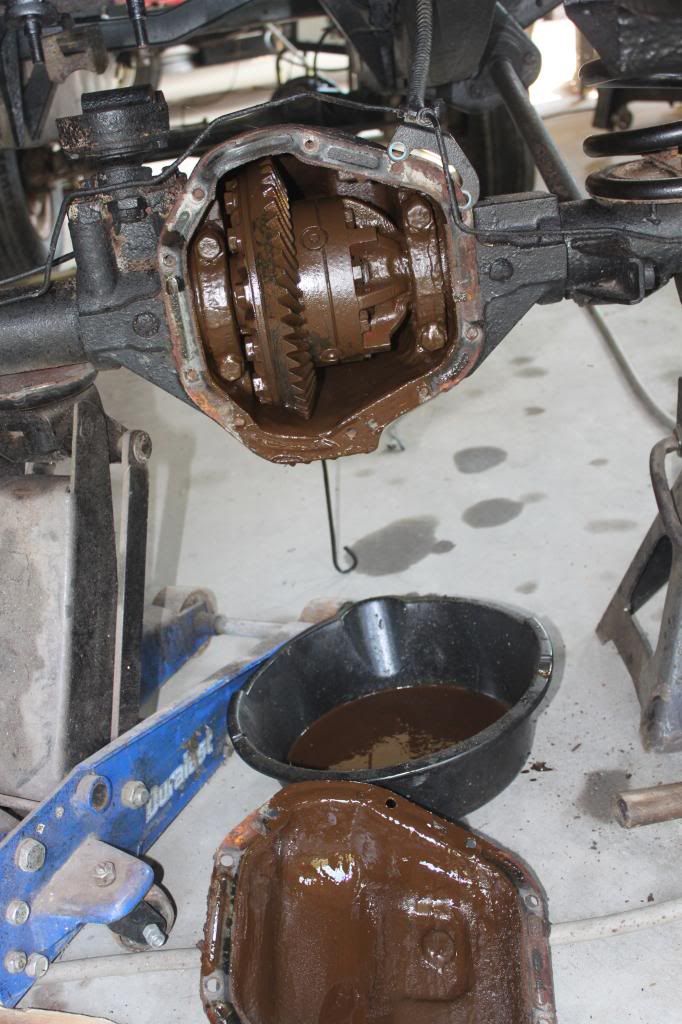 Rear differential was filled with muddy water, it needs to go too
Truck cab was straightened out and repainted Alaska white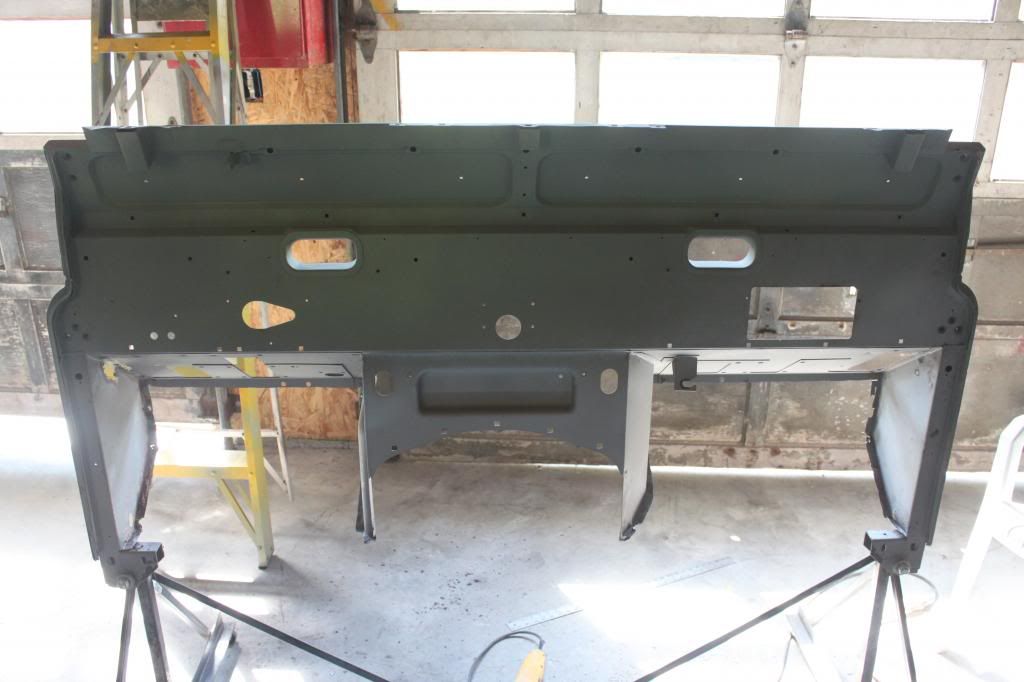 A decent bulkhead was sourced and bead blasted, this one only needed floor pans and minor rust repair
Since the replacement bulkhead was from an air con Rover I had to cut out the holes for the vent flaps and form a lip around the aperture for the vent flap gaskets to seal on
Etch primed, 2k urethane primed then painted in Alaska white acrylic enamel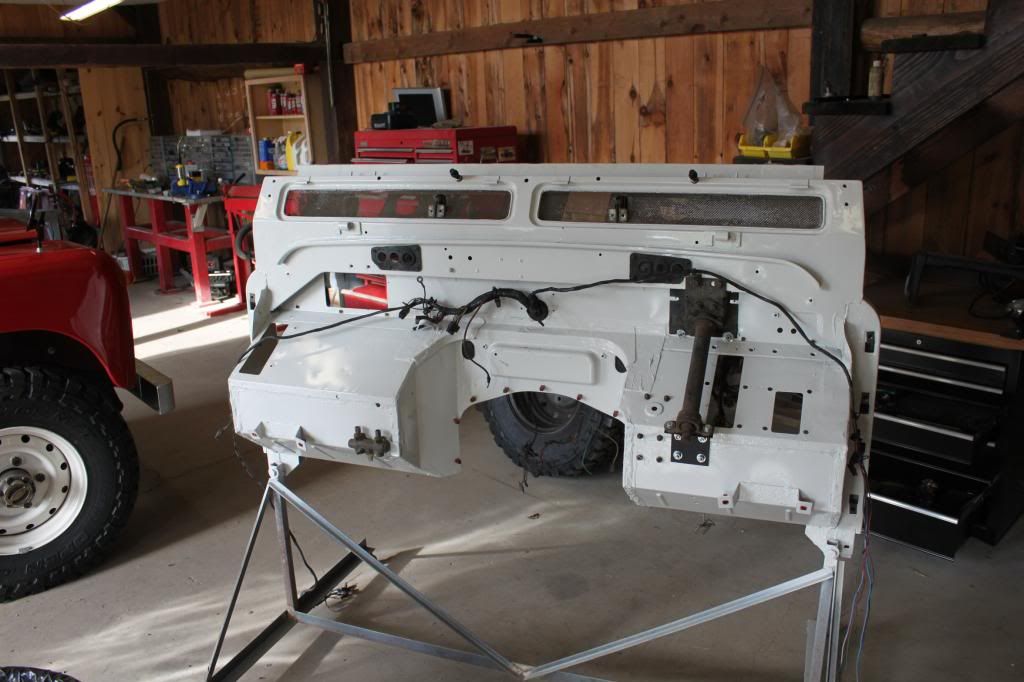 The tub was straightened out as best as possible
Bulkhead, tub and top go back on the frame
Next up: converting the right hand drive heater box to fit the left hand drive position.