Hi All,
A while back, on a beautiful sunny day my wife came home and commented how she had seen this couple getting in to their Westfalia camper heading off, exploring. She said "wouldn't it be nice if we had a Westfalia again." Little did she know, she had started my adventure of finding a camping unit for us. Because I need a truck and did not want to have an extra vehicle just for travelling, a Westfalia was out of the question. I am calling this thread a 4WheelResto as it refers to the restoration of my 4-Wheel truck and off-road camper.
.​
I first found my truck. It was similar to the truck shown in the picture below. The truck shown in the picture is of the one featured in the hit BBC Show
"Killing a Toyota Truck"
As you can see from the video these trucks are tough. The only differences from the one in the video is mine is a Xtra cab, and 4-cylinder gas engine, not diesel; they looked virtually idententical prior to me "tuning mine up".
.​
​
.​
I began searching for an All-Terrain or Four Wheel camper — these were the only campers I considered due to their light-weight design and off-road durability.
.​
After an extensive one year search, I finally found my baby; a 1989 Four Wheel Camper—Ranger II.
.​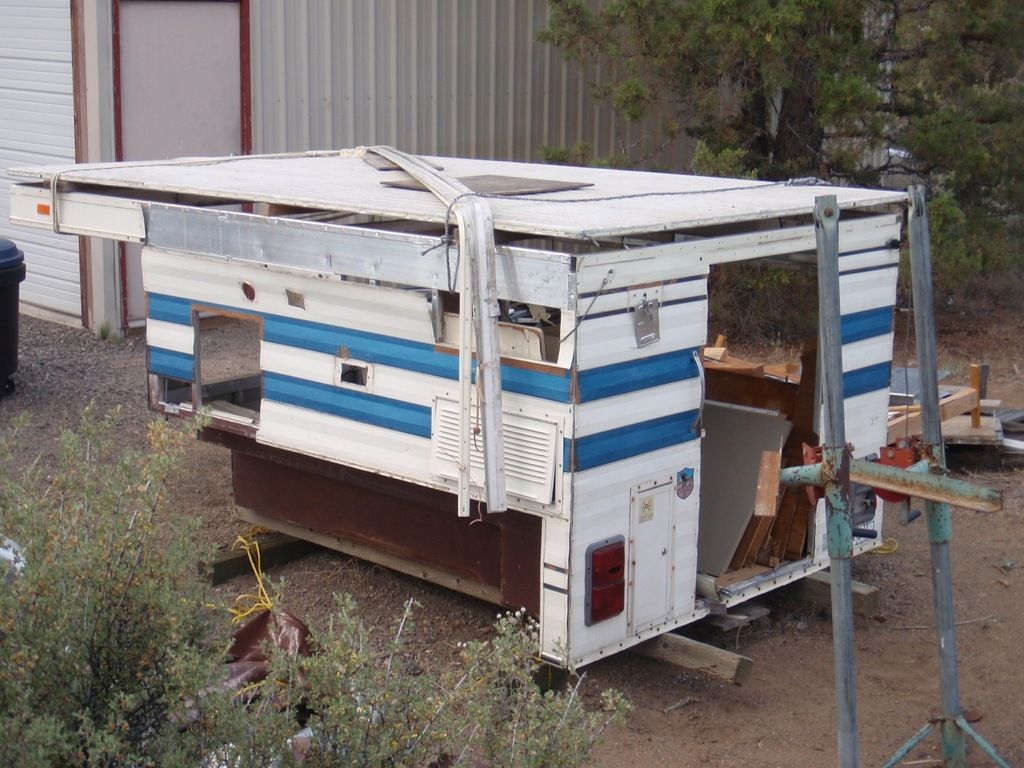 .
.
.​
It was a 20 hr round trip to go pick her up. I will be eternally grateful to Dan for selling her to me, and all the work he did in preparing it for the ride home. With a little "tuning up"...
.
.
.
.
.
.
.
.
.
.
.
.
.
.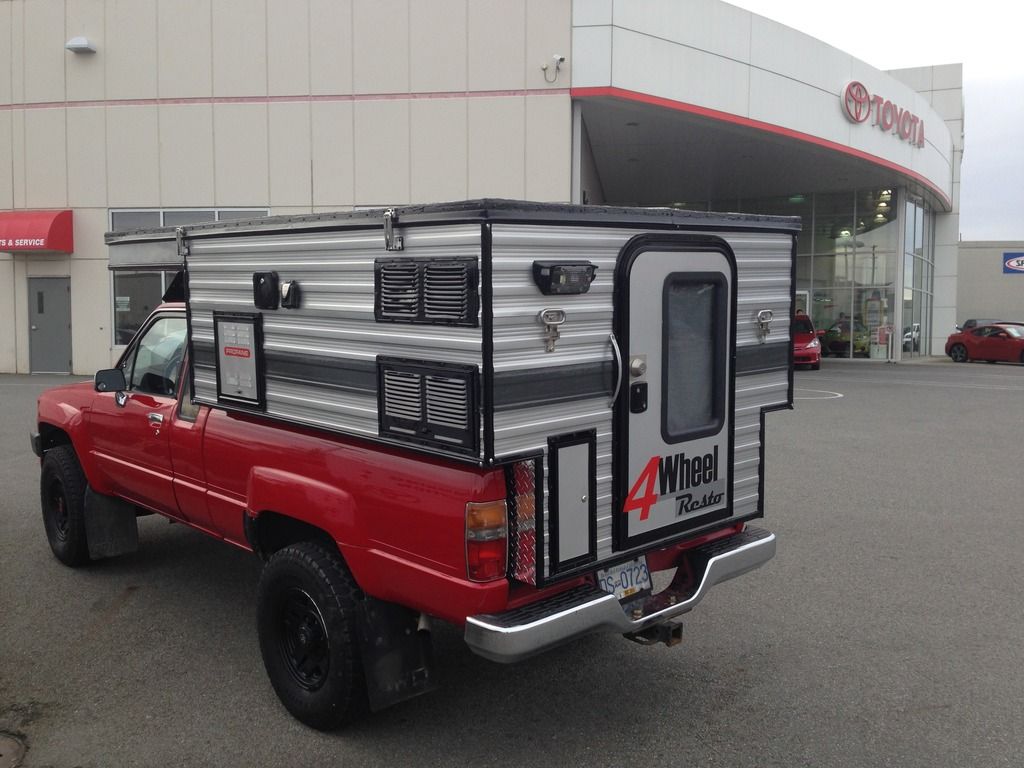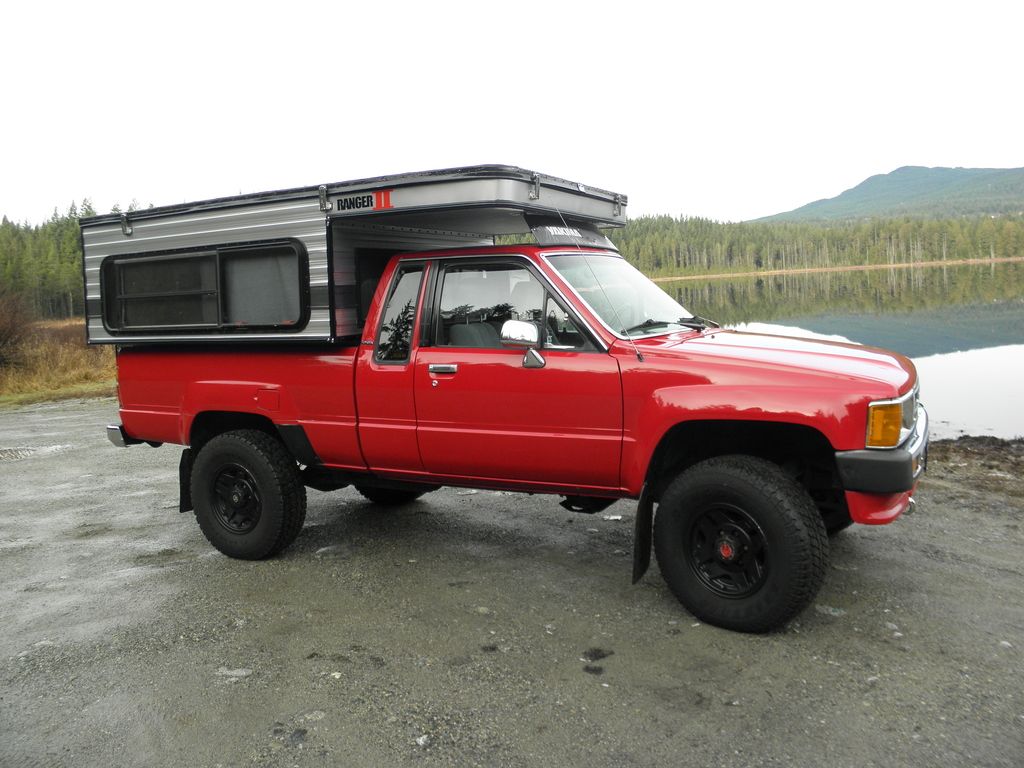 .

.
.
.​
We intend to take this on many adventures: camping, road cycling, mountain biking and hiking.
.​
During the "tune up" I had dealt a great deal with both Terry and Brenda from Four Wheel Campers and Jeff and Marty from All Terrain Campers and was amazed at how friendly and helpful they all were, many thanks guys.
I am currently working on putting a blog together that will go over in greater detail the methods I used to complete this project along with helpful technical tips relating to my build. Stay tuned!
.
.​
Last edited: