So, Red Line Land Cruisers just announced a turn-key $49k 4 Door FJ-40 vehicle.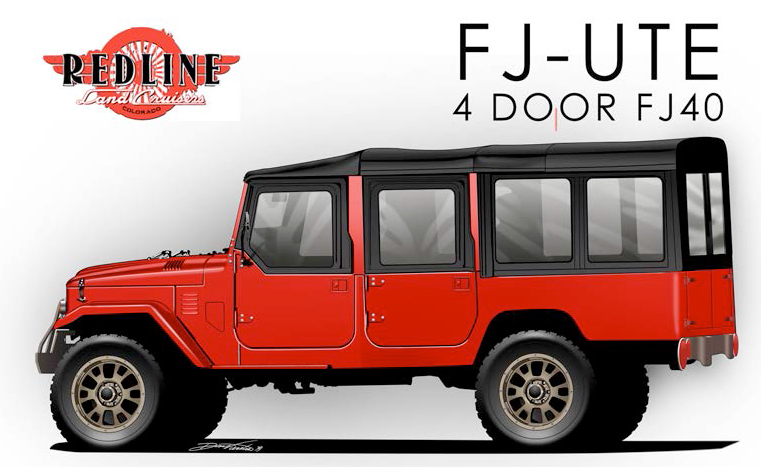 Basically, they take an Aqualu Body, a donor 80-series, and build a sweet 4 door 40, for less than the $100k+ FJ-44 from Icon. To me, getting it under $50 for a 'brand new' 40 is key.
If you want do build it, they're offering a kit for $15k, so that's also an option if you already have an 80 and the time for a project like that.
Our initial coverage:
Redline Land Cruisers announces new 4 Door FJ-40: FJ-UTE - Toyota Cruisers & Trucks Magazine | Land Cruiser, 4Runner, FJ Cruiser, Tacoma, Toyota Trucks
The Red Line announcement:
The FJ-UTE - 4 Door FJ40 - Taking Orders Now! | Red Line Land Cruisers
Obviously you could built it cheaper (maybe), but for a drive-away option...this seems very intriguing.