Hey Guys.... been a while between trips, but just got back from a month out in the Australian Desert... much hotter this year than what we have experienced in the past plus the flies were pretty bad as well.... Anyhow, here's the trip report from our recent adventure:
Vehicles:
'09 Defender Puma 110 Wgn (ours)
'10 Defender Puma 110 Wgn (Richard)
'97 80'Series Cruiser Wgn (Pete)
'85 LR County Wgn (Kev)
Link to our TRIPLOGS:
2019 Madigan Line East to West Trip - Part.1
2019 Alice Springs - Finke River Gorge - Uluru - Lamberts Geo Ctr - Dalhousie Springs-Simpson Desert Trip - Part.2
Link to ALL Photos:
2019 Madigan Line-Finke River Gorge-Uluru-Southern Simpson Desert Trip Part-1
and
2019 Madigan Line-Finke River Gorge-Uluru-Southern Simpson Desert Trip Part-2
Short Video of our Trip
2019 Madigan Line + Simpson Desert LOOP Trip
Day.1 - Sat,29-Jun-19
Distance Travelled: 799kms
Driving Time: 16hrs 39min
Daily Trip Notes:
Even before we had left our 3 vehicle departure group had been reduced down to just us... the other 2 vehicles just weren't quite ready to depart at the arranged time of 3am, so we left early by ourselves and headed off on our long journey towards our planned nights' destination - Quilpie... We mainly only stopped for the usual personal pitstops and to refuel, while the other 2 vehicles would play catchup later in the day.... hopefully. With no time pressure for us at this point, we just plodded along, stopping for coffee and taking in the scenery and as it turned out, with all the road works going on, it made for a stress-free journey with us ending up stopping at Charleville to camp at Barney Bar caravan park. Richard in the other '10 Defender Puma made good time and caught up to us to camp with us that night. Pete ended up leaving fairly late in the day and ended up stopping at Roma for the night with the point of leaving really early in the morning to catch up with up us before we actually leave our camp.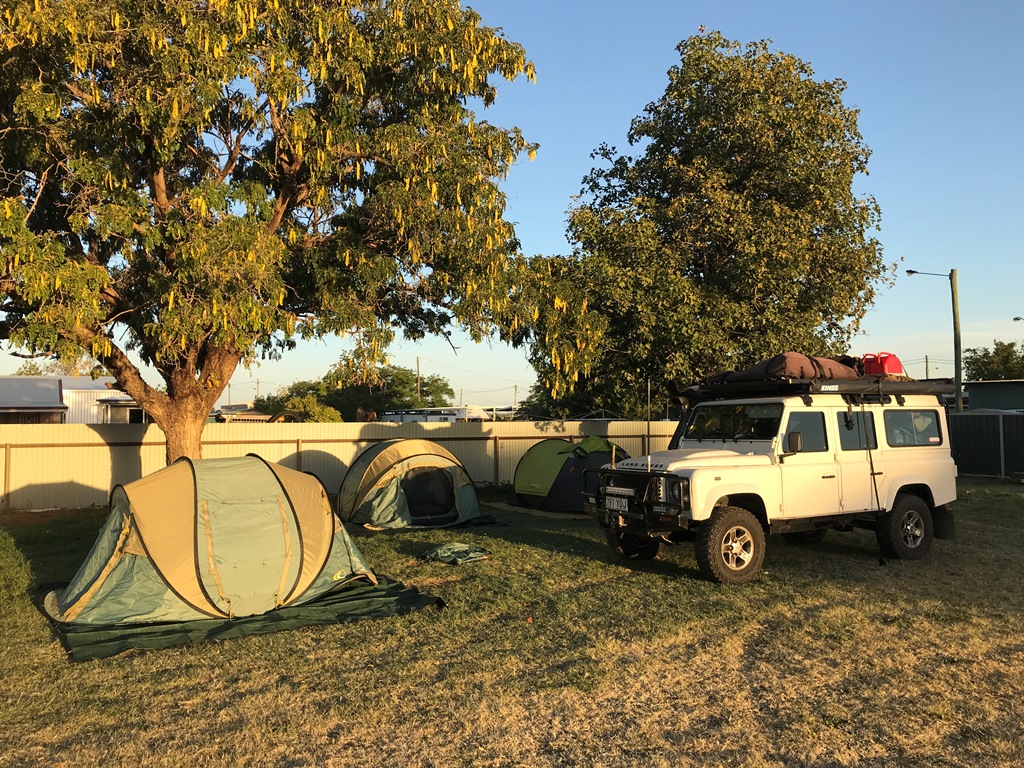 Day.2 - Sun,30-Jun-19
Distance Travelled: 465kms
Driving Time: 5hrs 00min
Daily Trip Notes:
We woke up a bit later knowing that we had to wait for Pete to arrive so we slowly packed up and waited. Upon their arrival, we refuelled, then had a quick look around town before heading off towards our next destination - Betoota (hopefully). With our late departure from Charleville that morning our chances of reaching Betoota were looking less likely so with us stopping at Coopers Creek to have a little look around, we decided to push on to Windorah, stopping along the way to check out the Solar Farm Dishes. We pulled into Windorah to refuel and decided to set up camp behind the local Pub for the night and have an easy meal at the Pub ready for an early morning departure in a bid to get back on track and reach Birdsville at a reasonable time the following day.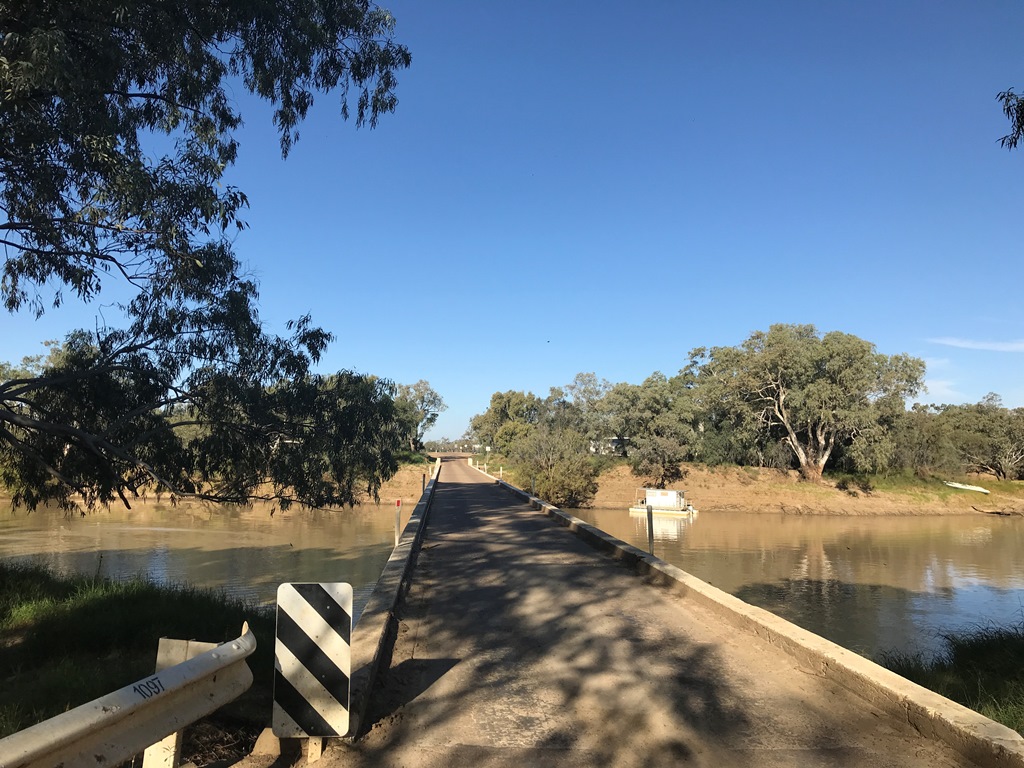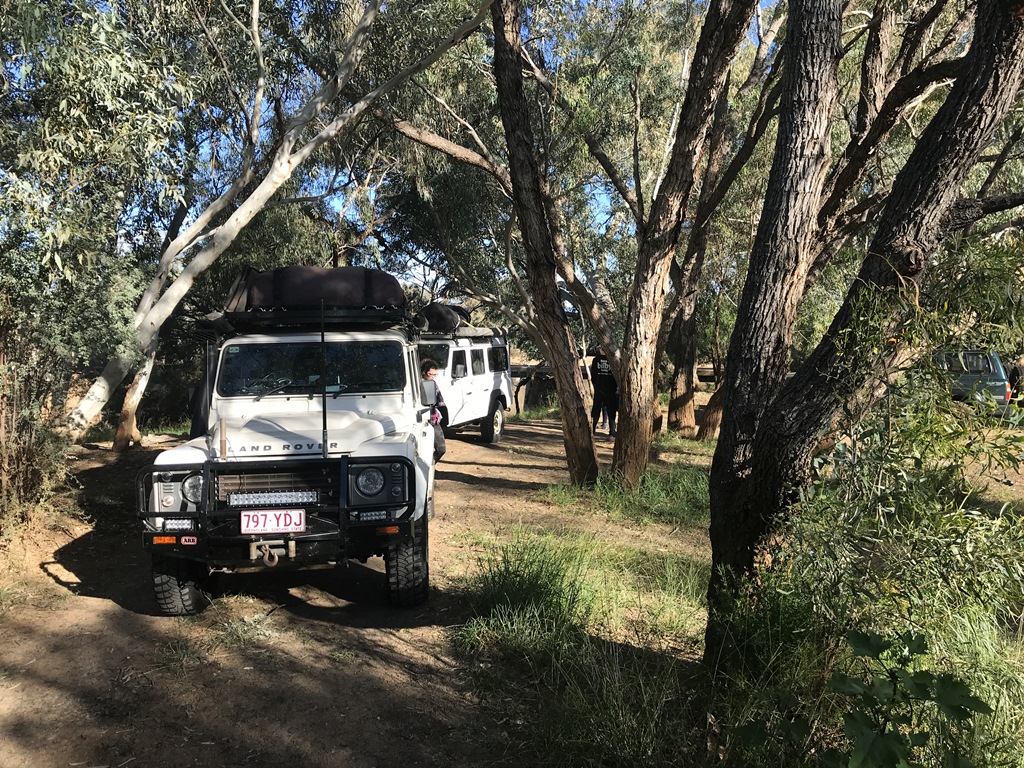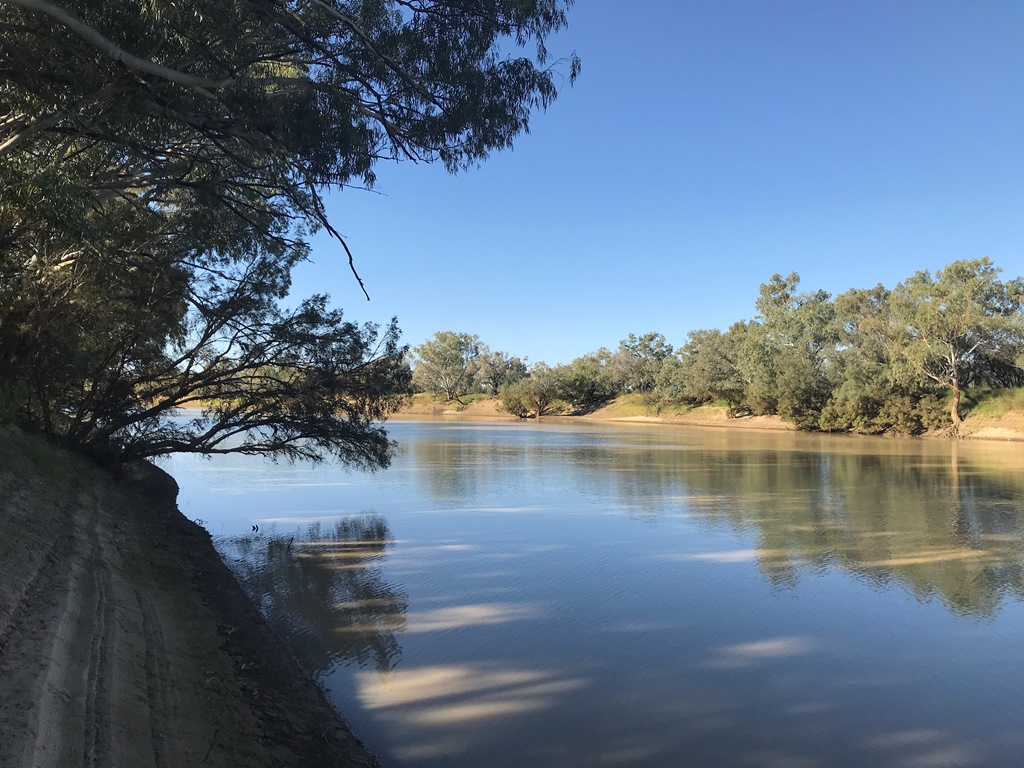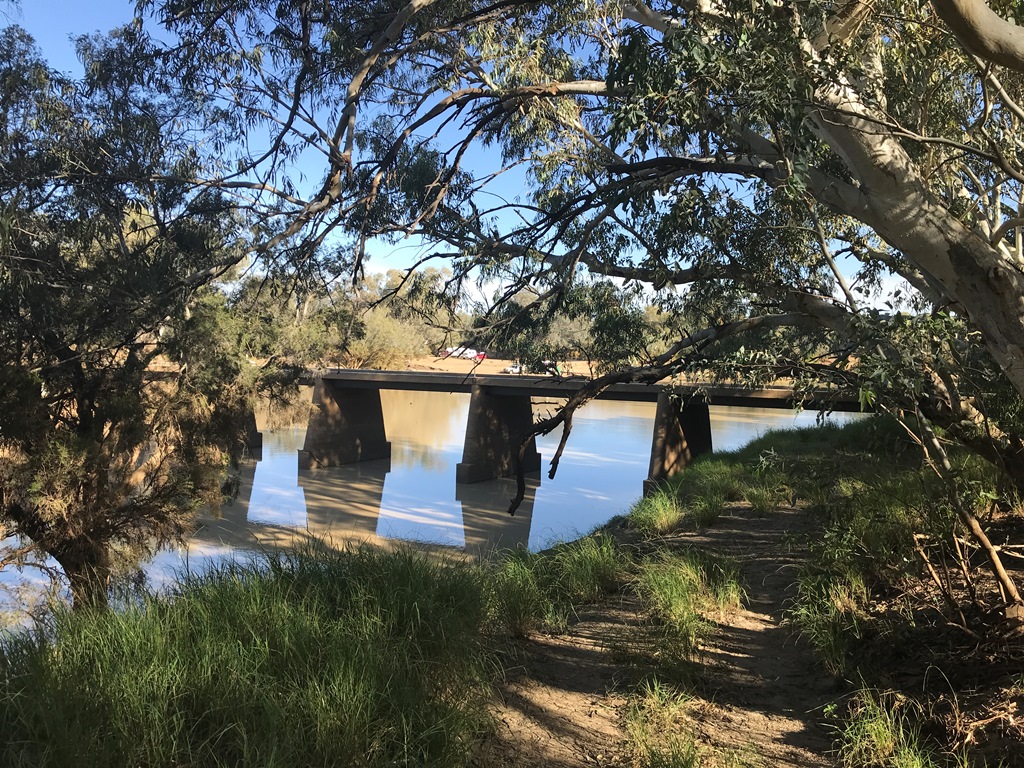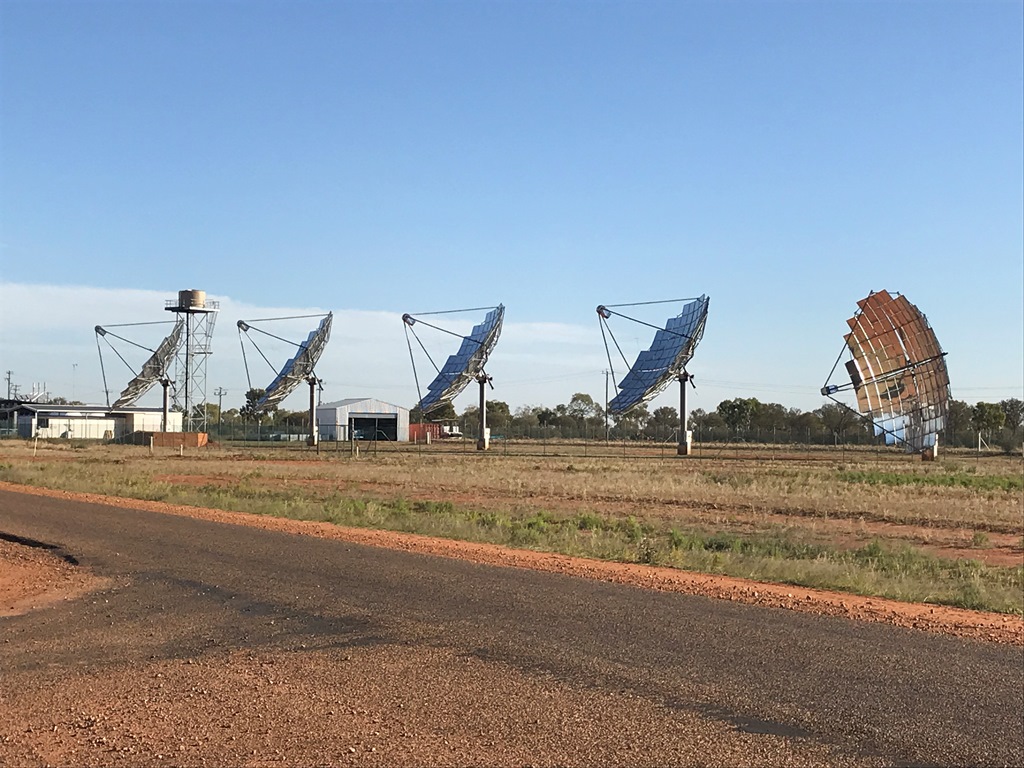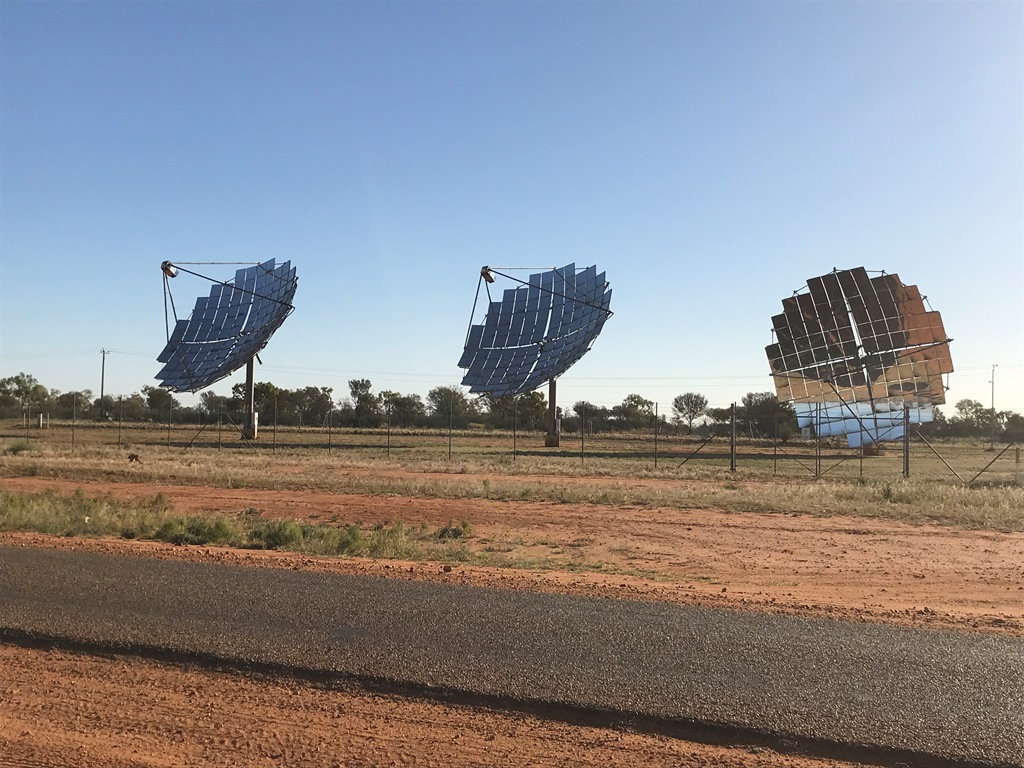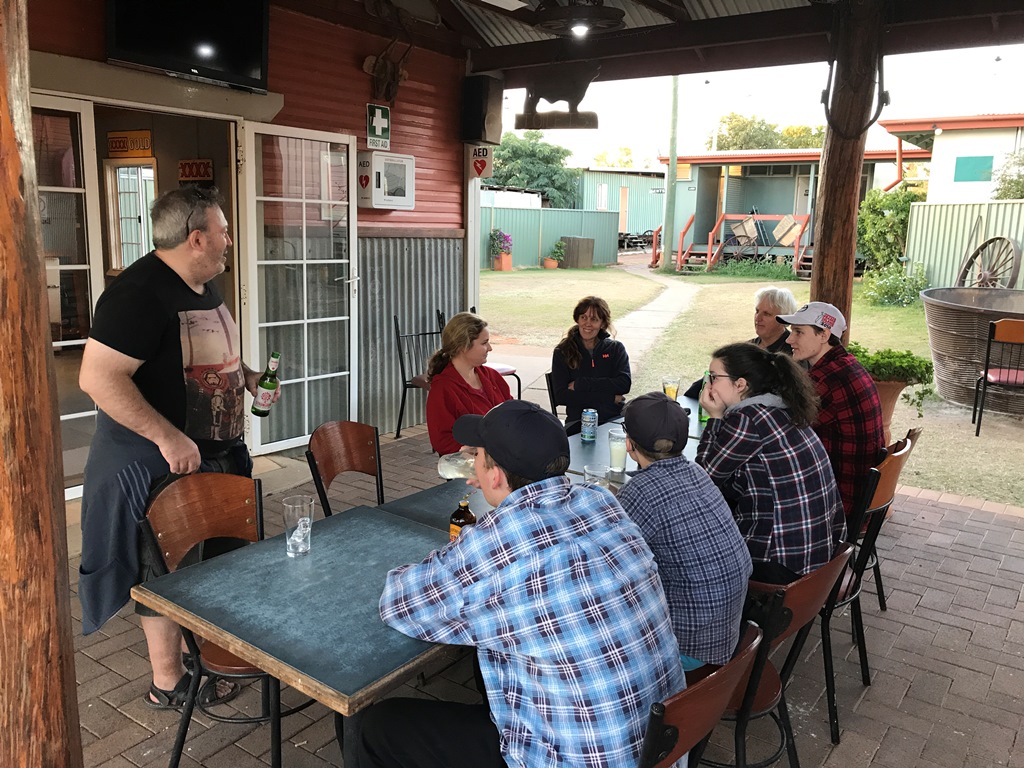 Day.3 - Mon,01-Jul-19
Distance Travelled: 432kms
Driving Time: 5hrs 38min
Daily Trip Notes:
Early rise and headed off to Birdsville reaching there around 2pm. Caught up with the 4th vehicle of our group - Kevin. Had lunch, checked out around Birdsville, including the Info Centre, then had coffee at the Pub plus refuelled for the last time for a while. As time was getting late, we headed off into the desert to camp. Reached Big Red and had a play on Big Red. With my vehicle being only new to me, now was the time to experiment a bit on Big Red and see what the Defender can do... To my surprise it just slowly chugged its way to the top. Stopping to have a bit of a look around, it was actually quite easy to see how much Big Red has changed over the years and with all the traffic it now gets. I wouldn't now exactly call it "BIG" anymore, especially coming from the eastern side... When we finished having a bit of a play then we headed off over a few dunes and camped about 5kms west of Big Red in a Claypan