Started with a 1 owner garage queen SUV. All accessories are brand new, truck has never been off- road. Interior is in great shape, leather is in great shape, very clean.
- toytech coilovers with diff drop kit
- Ome medium rear springs w/bilstein shocks, 1.5" lift, perfect to retain stock feel and road manners
- outdoor logic weld on sliders
- outdoor logic front winch plate bumper
- CBI rear plate bumper
- kuat vagabond roof rack
- brand new dura track tires (less $ without tires)
- New Clutch
Everything was installed by a certified Toyota Tech @ L1 auto in Berthoud Co just recently, my daughter has been driving this truck since complete commuting to college in Boulder, I have since bought her a more fuel efficiant Toyota celica.
165k miles, Runs perfect, timing belt and water pump done, oil changed, needs nothing. I have all receipts
I have the OE parts if you want them
Truck is white SR5 with leather......5 speed w/factory diff loc option.
Location; N. Colorado
Price $ 11900.00 offer.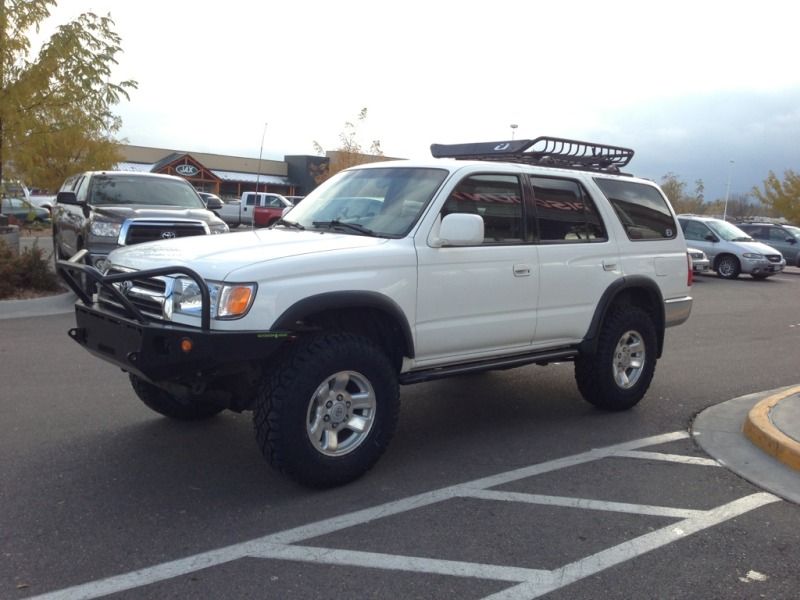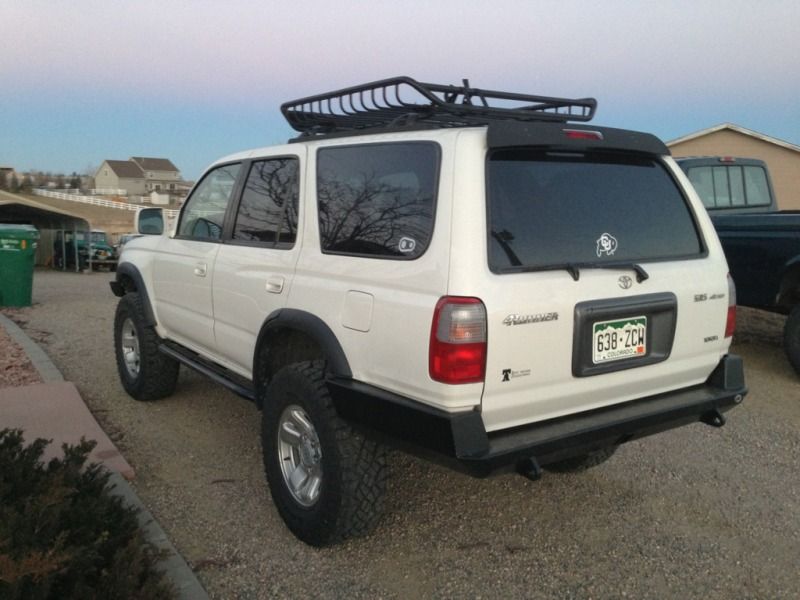 Last edited: