Hello all, Ive been lurking around the forum for about 6 months now and I figured I would go ahead and introduce my new-to-me 1987 4Runner and I. I have been wrenching on my rides for just over 5 years now as a side hobby. My 1983 Celica was my first project/daily driver: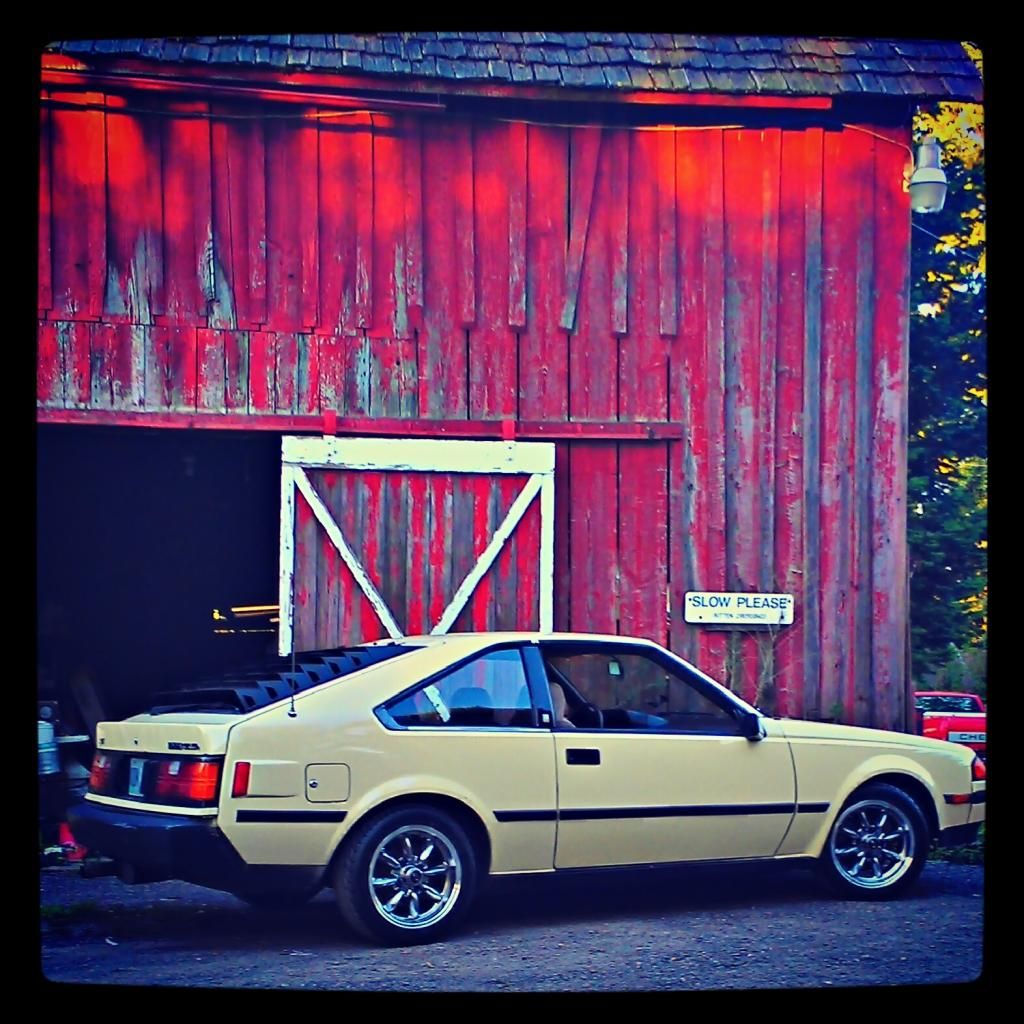 Specs:
Port & Polish Head
1mm oversized Valves
262 RV Cam
Custom Coilover Front Suspension
KYB gas adjust Front and rear
Polyurethane Rear Linkage
ETC. you get the picture..
Unfortunately she was stolen and flipped. So I needed something new to wrench on, I wanted something more versatile, I live in the NW and something that has the capability to handle adverse conditions with good reliability was my goal. I stumbled upon this little guy in my search and I couldn't help but pick it up.
1987 Toyota 4Runner turbo SR5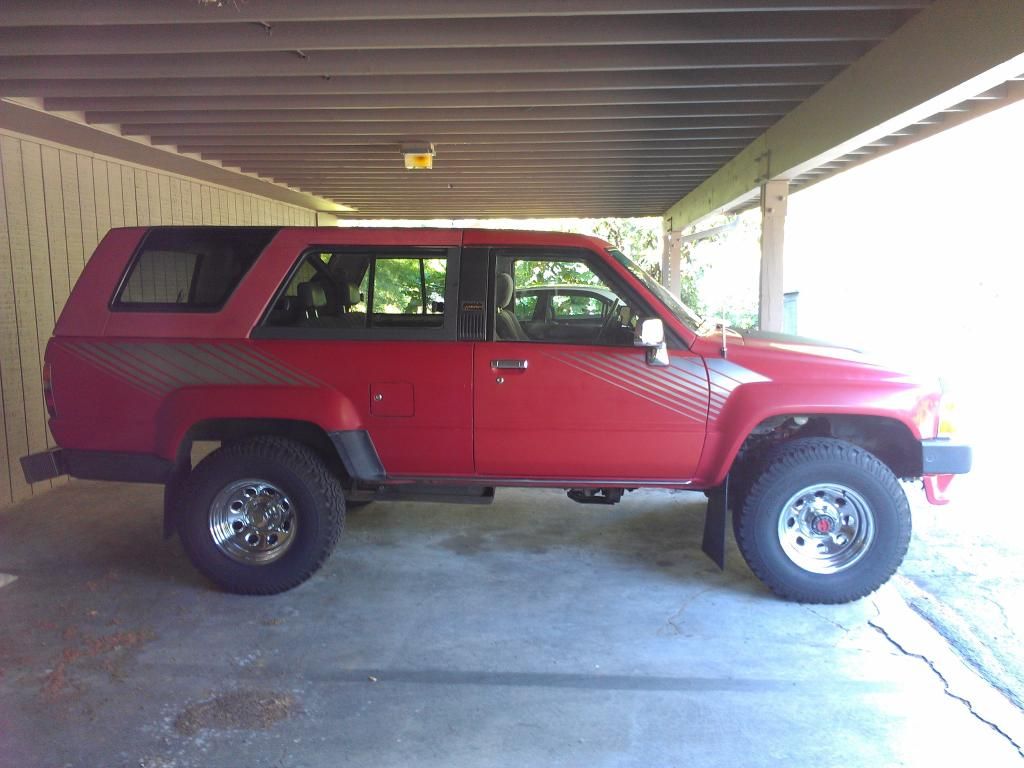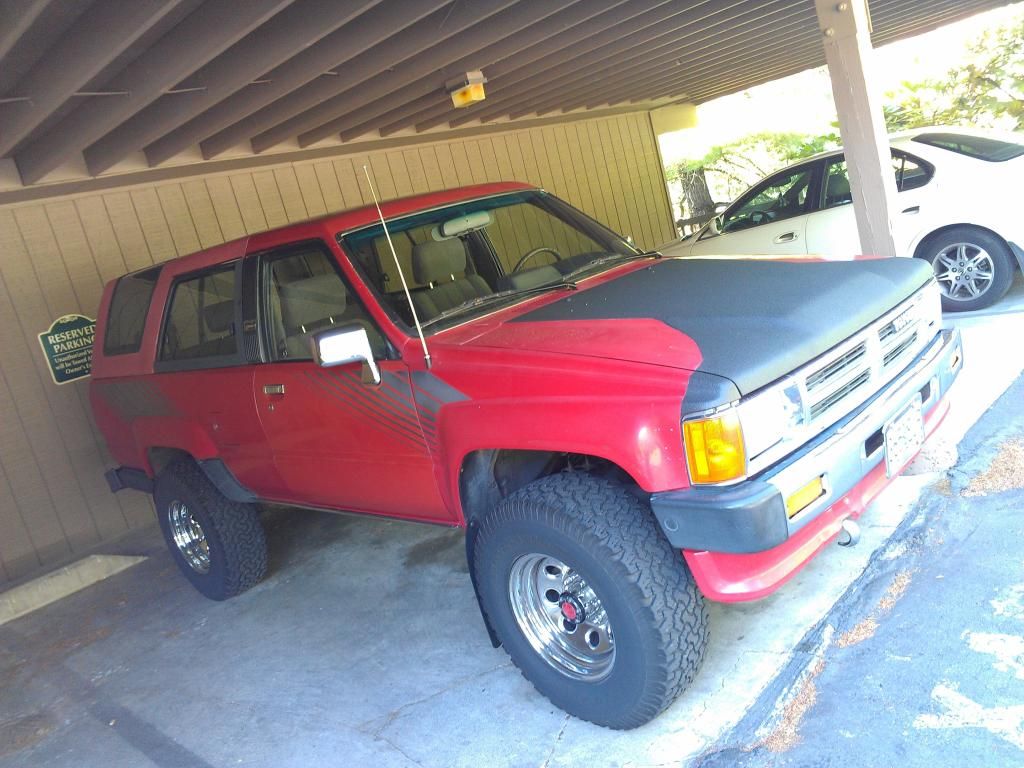 And as with all things cool, it wasn't in the greatest of nick. 209,000 miles hadn't been very kind to her. Rear axle bearings noisy, rear axle seals leaking, Rear Shoes cracked, Brake cylinders leaking, Front pads needing replaced, Rotors warped, alignment needed, ball joints and tie rods bad, sway bar end links toast, turbo malfunctioning, TPS and VAFM not functioning, blow by pretty bad with oil consumption and leakage. Not to mention I don't think she had seen a coat of wax for probably its whole life. So I stepped into a bit of a project but I couldn't say no as she had all the right bits, very very little rust, two owner, Turbo!!!! SR5 Digi dash and factory working hubs with no weird noises, oversized valves, ARP studs, MLS gasket, 270 RV cam. I drove her for about two weeks before I dug into her, starting off with a nice spit polish, finding here to be original 1 stage paint I was rather excited.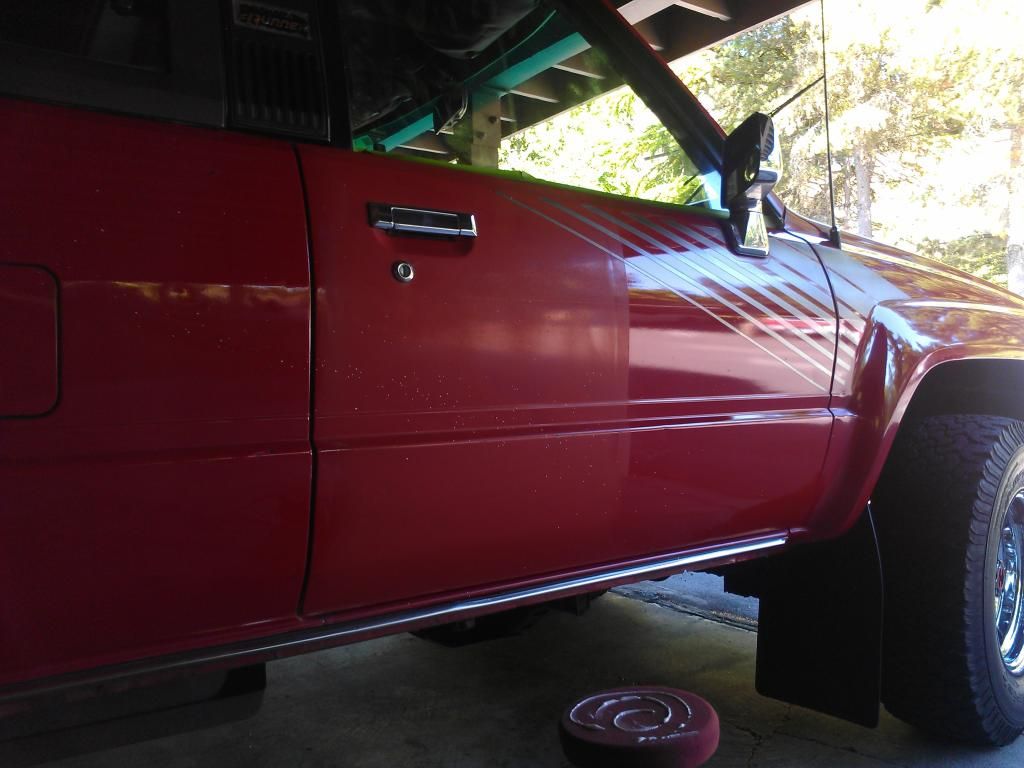 After she was looking proper I went ahead and started fixing the bad nics. New wheel bearings and axle seals thanks to Trail Gears nice little kit. Purchased and installed new brake drums, shoes, wheel cylinders and drum hardware. New pads and rotors up front with a nice fluid swap. After diagnosing a rear main seal leak I dug into that, getting a new factory seal, seal saver and new retainer seal I got that all swapped out, what a PITA that was. Now for the turbo. Being my first turbo, i didn't know what to expect. She would drive fine under light throttle but through a CEL code 14 under medium to full throttle. So I started looking into possible problems, VAFM, Wastegate actuator, TPS...I found it to be the waste gate totally seized shut. After pulling it off I found it to be so knackered, the excess heat from being driven for who knows how long with a stuck waste gate seized the bolts into the turbo housing and even a through heating the bolts just snapped off. After a bunch of hammering I got the waste gate un-stuck and lubed the shaft with Moly-graphite (so it burned clean leaving no residue) and drilling out the remaining old bolts and tapping new threads I got her back together and back on the truck. running the proper 6-7psi thanks to my handy dandy HF cheapo boot gauge.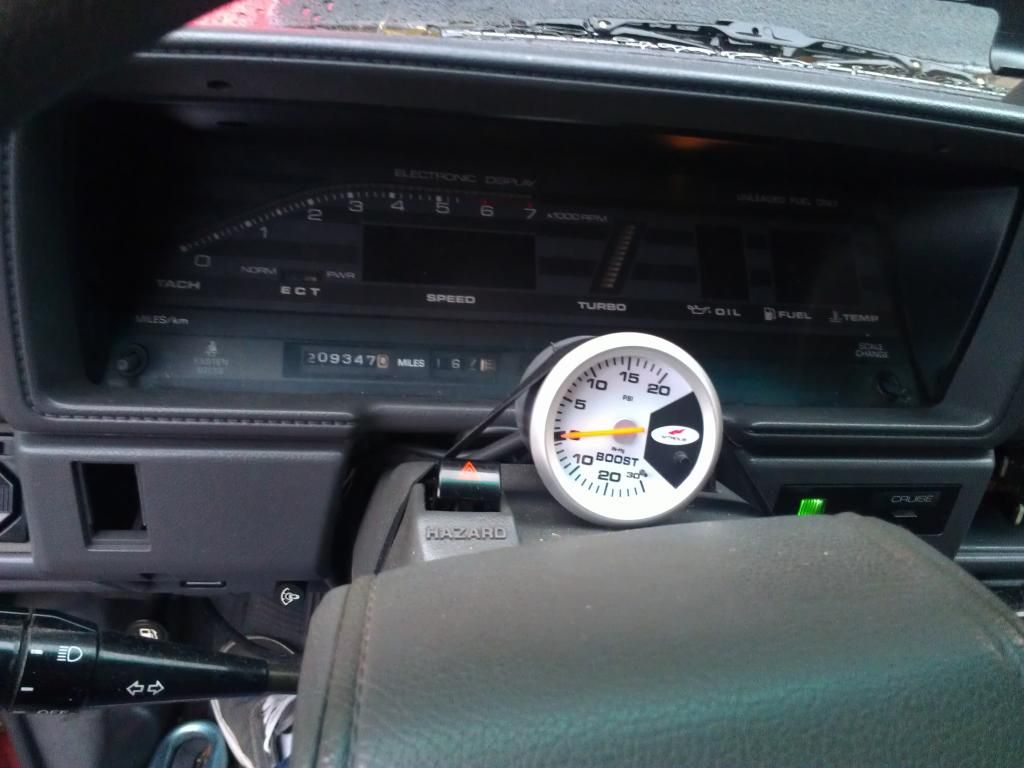 Now finding more oil form the back on the block I replaced the VC gasket and 1\2 moons, taking advantage and replacing the spark plugs, wires, cap and rotor. Also reworking the PCV to be filtered before it runs back into the manifold hoping to reduce the amount of oil I find in my manifold, also putting a breather filter on the front port of the Valve cover, instead of having it blow back into the cold side on my turbo. tossed on the LCE billet loom kit to hold my wires away from the turbo. BTW this kit doesn't work as it should with the factory turbo as the charged pipe interferes with the bracket, i turned it upside down to make it work for now.
it is supposed to look like this: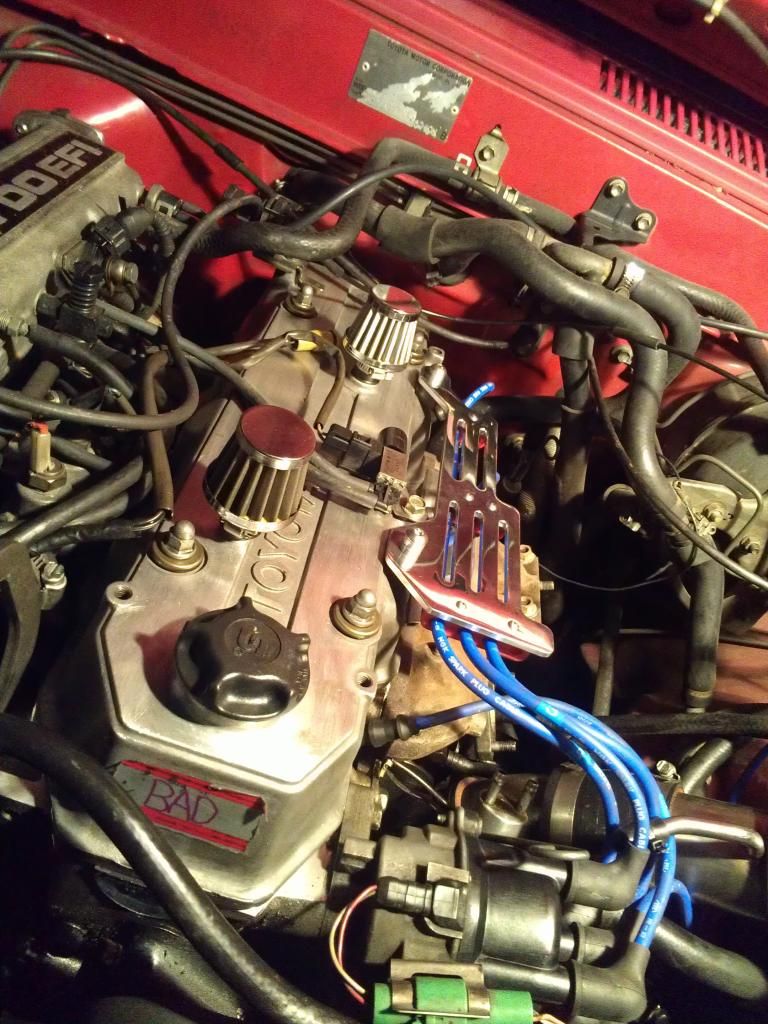 but I had to mount it like this: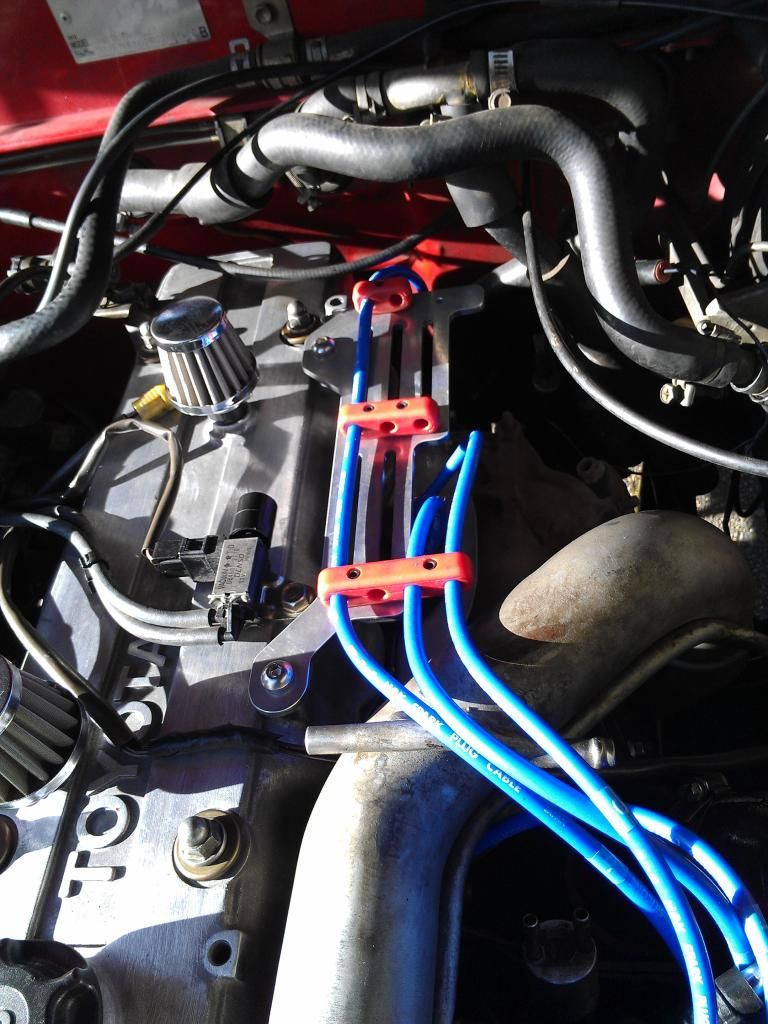 The last two pics don't show the PCV filter attached. i just tossed that breather on for firing it up to make sure I was leak free.
I'm looking forward to my next big problem which is the heater core, as I was driving home last night I got a faint whiff of coolant and I fear she is beginning to seep.
Looking forward to many more exciting miles and great adventures with my 4runner. I know this site will continue to be a valuable tool for reference. :ylsmoke: