TRUCK IS SOLD.....
Highway Cruiser, Rock crawl ready, camp anywhere you want to go !!
Runs drives and performs incredibly well ! needs nothing to hit the road / trail
$9800.00,
I have treated this truck more as a show vehicle rather than for its inteneded purpose.
The original owner / builder of this rig is most likely available for a chat, he is a great guy, very helpful and informative. , all receipts available and included with the sale.
Cold A/C -- Power steering - Cruise Control - Dual Transfer Case - Lockers - Put the cruise control on 75 mph to your favorite camping spot - Roof Top Tent sleeps 2 very comfortably - Winch - Hot Shower - never used Power Welder - air compressor - tons of extra's - manuals for everything on the truck
Engine
Professional built Chevy V-8 small block 400 Stroked (6.7 Liter) with very low miles. Rods are longer than stock at 6-inch length. Edelbrock Pro-Flow Multi-Port Sequential Fuel Injection has keypad in cab for adjustments on the fly. Trick Flo aluminum cylinder heads. Custom Erson cam shaft. Roller lifters and roller rocker arms. Evans waterless NPG+ coolant with total bypass thermostat. Power Steering. Air Conditioning. R & M heat exchanger hot water shower system. Premier Power welder and power supply with 160 AMP alternator, . Tilton High Torque Starter … . Engine temperature runs cool.
Transmission and running gear
NV-4500 5-speed manual transmission with 0.75 overdrive and 5.61:1 first gear. Dual Toyota transfer cases with two shifters, front input shaft heavier 23 splined for torque. J. P. Eater adapter and 2.28:1 gears front case, 4.1:1 gears rear case. Final crawl ratio is 215:1. Dana 60 rear axle, Moser 1.5 inch 35 spline axles. 4.10:1 Dana gears, ARB air locker, Rear disc brakes with E brake, Long traction bars allow for articulation. Toyota stock front axle with Tru-Trac gear proportional locker, disc brake upgrade with Land Cruiser vented rotors and 4-Runner big caliper disc brakes. Toyota Land Cruiser brake master cylinder and clutch master cylinder. Custom-made National Springs on all 4 corners. Rancho 9000 5-way adjustable shocks. Front and rear sway bars with disconnects. Tires are BF Goodrich KM2's 33x10.5 x15 on land cruiser FJ60 Chrome wheels, Spare is 33x9.50x15. Firestone Ride-Rite air compressor and small tank with pressure regulator to supply ARB locker and to air up tires.
Miscellaneous
Renuel custom made front bumper ¼-inch steel and ½-inch mounting. Warn 8000-pound winch with dash control switch. Hella Rallye 4000 mounted on bumper, right Corning, left Euro driving. Hella fog lights mounted within bumper. Hella twin trumpet air horn mounted under bumper. Renuel rear bumper ¼-inch steel and ½-inch mounting. Custom rock skids to protect body between tires. Stock 16 gallon gas tank and 13.5-gallon gravity flow to main tank under the spare tire. Audiovox Electronic Cruise Control. Hand throttle on transmission shifter. Diamond Liner spray in bed liner.
Motor Pics:
Interior:
Here in the complete Truck, selling the rig without the slide in FWC camper, the truck now has a new RTT in the bed, mounted on Yakima racks on bed rail tracks. Pics later today !!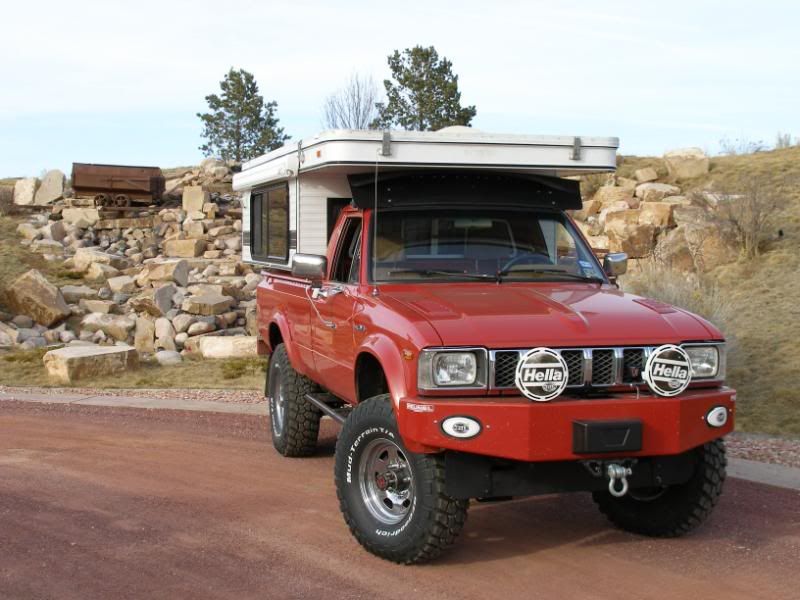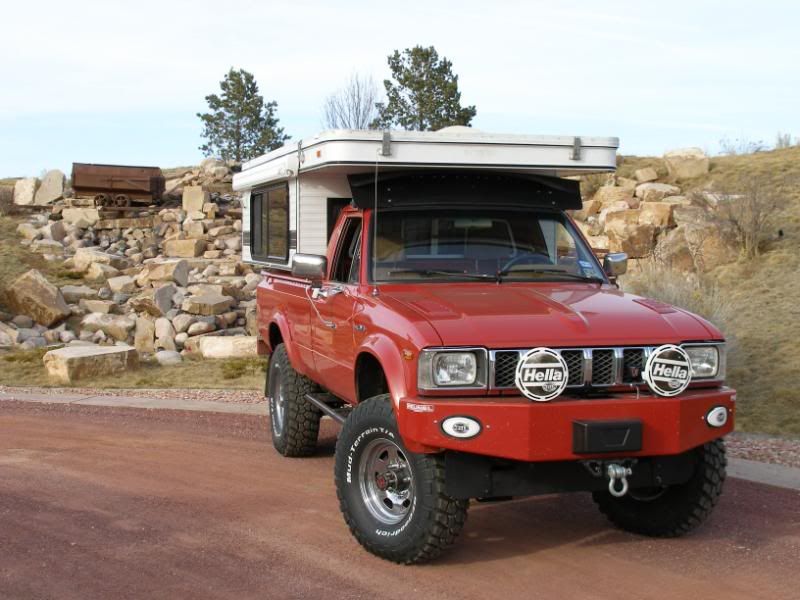 Last edited: