1973 Wagoneer - Full Size Goodness!
Greetings!I'm Dr. Marneaus (Andrew). Not sure how much cross-forum traffic there is, but you may have seen me over on Jeepforum or IFSJA.
So, I have stopped in here in the past as a guest, just randomly viewing or if some search had lead me here through google or what have you. I decided to join up and start a log of the stuff I'm doing because a buddy of mine brought to my attention that pretty much everything I've been doing has been aimed towards making the vehicle better for long drives and camping trips, with a lot of trail riding and exploring....sounds like this is the place for me!
A little back story:
I got into jeeps about 5 or 6 years ago, I had a little 4cyl TJ that I built on a dime and it was actually pretty dern capable for what it was. I ended up selling it after a few years in vegas because of no AC, and the lack of power on highway drives, etc. I loved that lil thing tho!
Ended up buying a 2005 Dodge Magnum R/T and drove that around for a good 3 years. Took it camping a lot, great for road trips, but not so much off-road haha. Plenty of dents under it when I sold it. Thing probably saw more dirt than a lot of jeeps!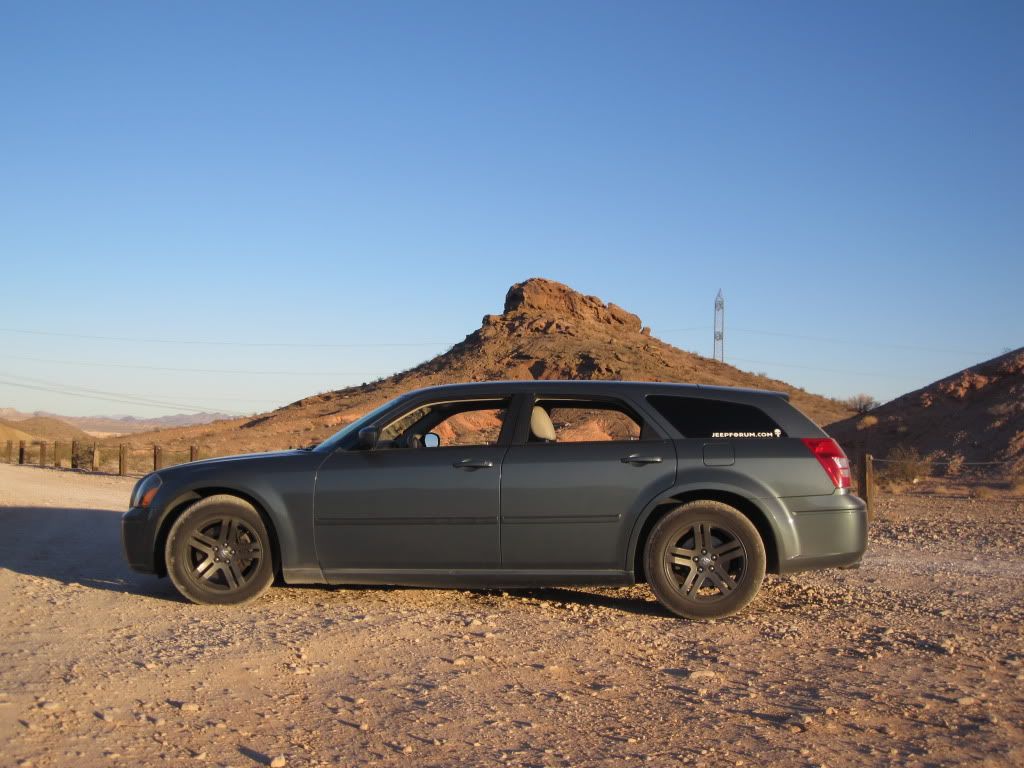 I liked to take it off-road at least....maybe not wheelin but still!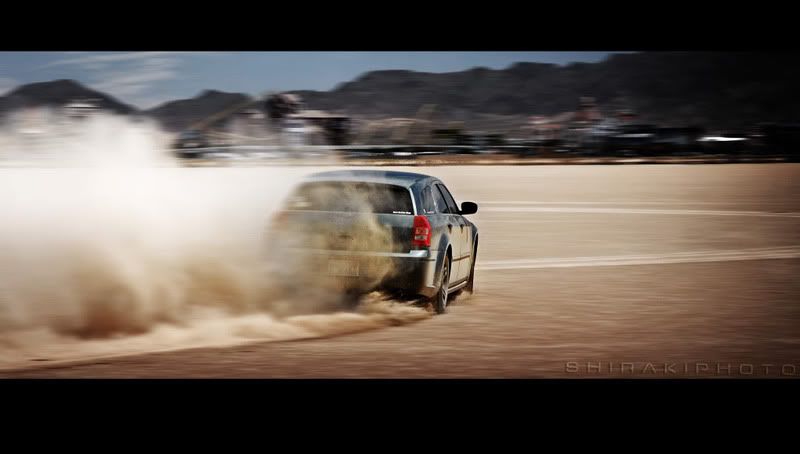 Anyway, while I had the magnum I graduated from UNLV and figured I'd treat myself to another 4x4, but didn't need it to be a DD since I had an actual car. I started searching for CJ's, specifically CJ5's but checked out some 7's too. My only stipulations were that it be a CJ, and it be stick shift.
I soon realized that being 6'3" was going to make a CJ5 uncomfortable, and also that CJ5's would be pretty bad for any extended highway driving, even the later models seemed pretty squirrley (not bad, but you know what I mean). Not to mention, in a CJ I figured I could have myself, and 1 other person, along with our camping gear. if that. I'd need a trailer or something most likely.
Well, having the goals of a stick shift CJ, I somehow came home with this:
That pic was from the first time I saw it, and I instantly fell in love....
The story begins!
Last edited: